Protest Women's Swimwear SS17 Preview
CATEGORY: WOMEN'S SWIMWEAR
BRAND: PROTEST
INTERVIEWEE: Anjet Wesselink (Head of Marketing Protest Sportswear)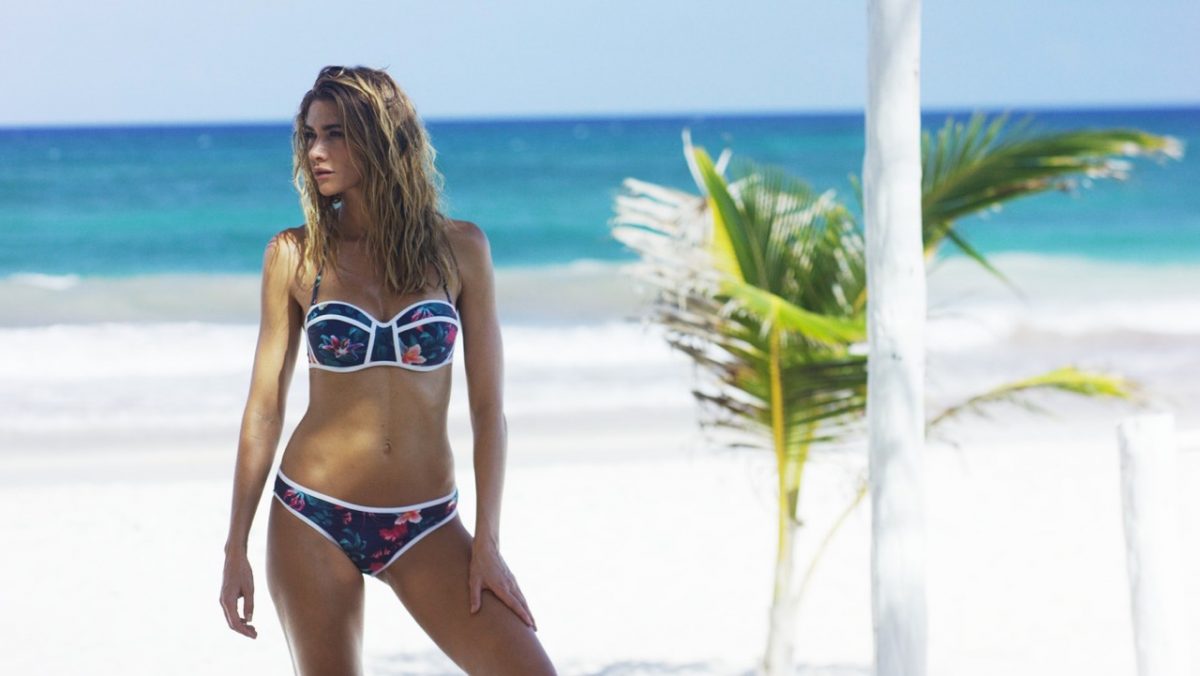 What are the main trends in your Surf Apparel collection for Spring/Summer 2017?
For Spring/Summer 2017 we've focused on ensuring our swimsuits are on trend. We've included: playful ruffles, renewed scuba styles, sport shapes, metallics, high waists and neck. With the quick dry pads you'll have the comfort of going for a dip, as often as you like, without the water weighing you down. All the trends are represented in the new collection.
We're also very proud to present our new Mix & Match collection. This season styles include a halter neck bandeau and a triangle/full cup in a super-cute mille fleur, a striking chevron monochrome, or earthy traditional-inspired print – all embellished with beautiful studs and stitching. We have four style and colour way options to pick from in Mix & Match: Traditional- inspired, Floral, and Solids.
We've also got a new SUP-collection, but you're going to have wait just a little bit longer to hear about that.
Can you tell us a little bit about the themes & stories behind them?
This year's inspiration source is a colourful underwater world we call 'Scuba Libre'.
We don't let anything stand in the way of doing what we love, and with that revolutionary statement in mind we have launched our new range. Our designers drew inspiration from the sparkling blue sea and all it has to offer, along with the rustic Art Nouveau architecture of Old Havana.
The effect of bringing the vibrancy, freedom, and positivity of the Cuban and ocean spirit is evident. A mix of bold, burnt, bright colours and prints capture the island's love of natural forms and structures; these include the ocean and it's sea life, flowers, plants, as well as curved lines. Let's us also not forget the famous Cuban nightlife. We've considered the joyfulness of the cabaret and the sensuality of the expressive salsa, and used these elements to add a sense of authenticity tinged with nostalgia, transporting us back to what truly matters: fun, freedom, and a positive perspective.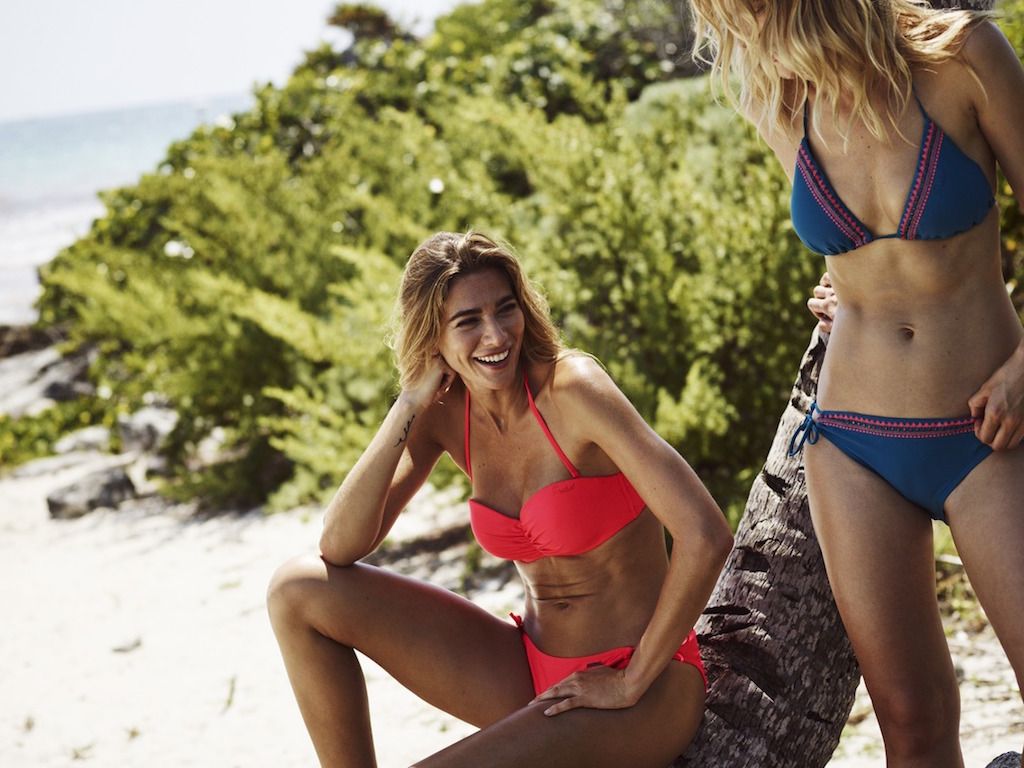 What silhouettes and fits are you implying?
Sporty as well as fashionable fits, from optimized bikinis for active sports like surfing and supping, to strictly fashionable choices that will make any woman's body radiate. Protest has ambitions to deliver beachwear for all body types be they curvy, athletic, tall, small, young or mature.
Tops are available in multi-way closures, and our bottoms are available in hipster, high waisted, regular, as well as Brazilian models.
What fabrics and materials are you using?
To provide the best functionality and style we use polyester elastane, polyamide and quick dry pads.
What role do patterns and prints play? Are there any crossovers from other collections / lines?
Patterns, prints and colour play an important role in this collection as they always do at Protest. We've included Chevrons, Florals, Stripes, and Metallic. The same patterns and prints can be found in our crossover and street collection, making it effortless to match and combine.
Please talk us through your colour palettes in use for the SS17 season?We're working with two colour palettes; the first group consists of: Atlantis Green, Wild Berry Purple, Vanilla, Candy Cane Pink, Copper Brown, Red Earth, supported by Grey Green and Dark Earth.
Our second colour palette group consists of: Flame & Lipstick Red, Coral Reef Pink, Marsala Purple, Sharp Green, Artic Blue, Pine Green, supported by Admiral & Ground Blue.
3 KEY PIECES
Jo Bikini – Scuba / Floral style Christa Bikini – Ruffles Mix & Match Superbird Top & Cash Bottom