Roxy Swimwear SS17 Preview
Retail Buyers Guide: Women's Swimwear SS17 Trend Report
Brand: Roxy
Category: Women's Swimwear SS17
Interviewee: Marie Lauga, Roxy Global Head of Design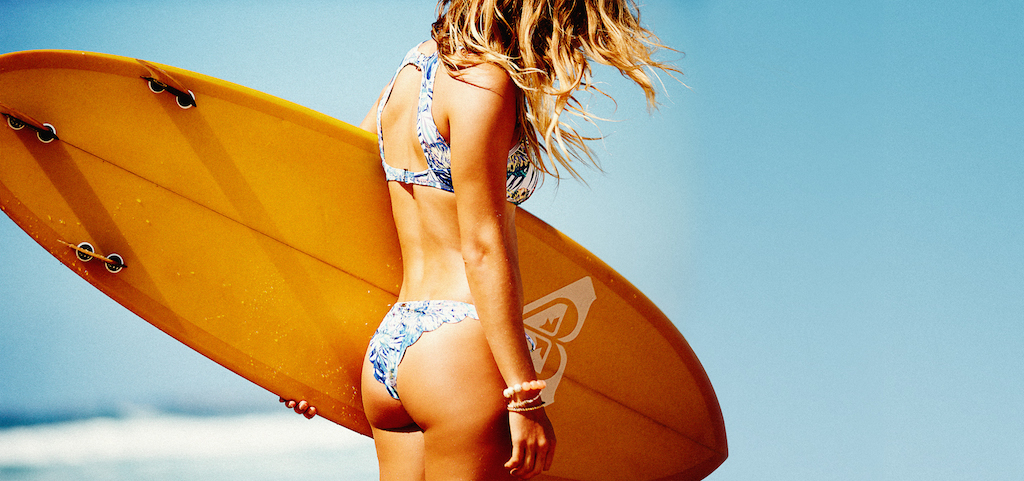 What are the major trends in your women's swimwear line for 2017?
A homage to the spirit of wanderlust – the line comes alive in the rich fusion of cultures found in Roxy's own design team. From free-spirited nostalgia and soft, sea-washed colours to intricate embroideries and crochet, from a fresh take on stripes to the vibrant patterns of Old Mexico, Roxy S117 finds that just-right mix —it's an eclectic collection that works perfectly together. Relaxed, feminine pieces bloom with colour, while hand-made details like macramé and crochet add an intricate, thoughtful touch.
What colour schemes and patterns are most popular next season? Any crossover with apparel/accessories lines?
The nomadic spirit of explorer infuses every corner of this collection, featuring a rich blend of colours, crafts and patterns borrowed from cultures around the world. In terms of colours, Seashell pinks, island greens and citrus yellows refresh your soul for adventure, whether you're hopping a plane or just wishing you were.
For prints, as it's a big part of Roxy's DNA, floral are our standout!
This season is not breaking with this statement and we have a couple of spectacular flowers patterns but worked in a more feminine way as we did before.
Watercolours, overlapping and transparencies are the key ideas.
Stripes have still a very important place, whether they are done in a classic textured way or from a more tie & dye inspiration.
Through the Mexican inspiration, we have also really nice and bold prints, supported by embroideries, beads or this kind of added value on the garments.
What are the main materials you're working with for Spring/Summer 2017? Anything new?
On the swimwear range this season we have made a big focus on the "encounter culture" spirit and so playing on different textures and details. We have seersucker woven fabrics, solid bright light neoprene, handmade macramé, different crochet fabrics, printed textures and jacquards. The real new fabric of the season is the gold fabric used on POP SURF. It brings a luxury and fashion touch to an elevated surf line.
Are you featuring a designated sports performance line / capsule in your collection or is all your swim wear performance oriented?
The swimwear collection is all about a good mix between fashion, performance, surf lifestyle, and trendy looks. It's a balance within a line or between several groups. But we have 3 outstanding capsules that define perfectly our ADN:
Our real performance swimwear line: From the first stroke to the last mile, Roxy S117 swim fitness brings a collection of feminine, forward-thinking fitness styles to fuel your movement. The season's chic, sporty swimwear pieces are both fast and flattering. We've infused bold colours and pop patterns everywhere to power your stride. It's never been easier to get a move on.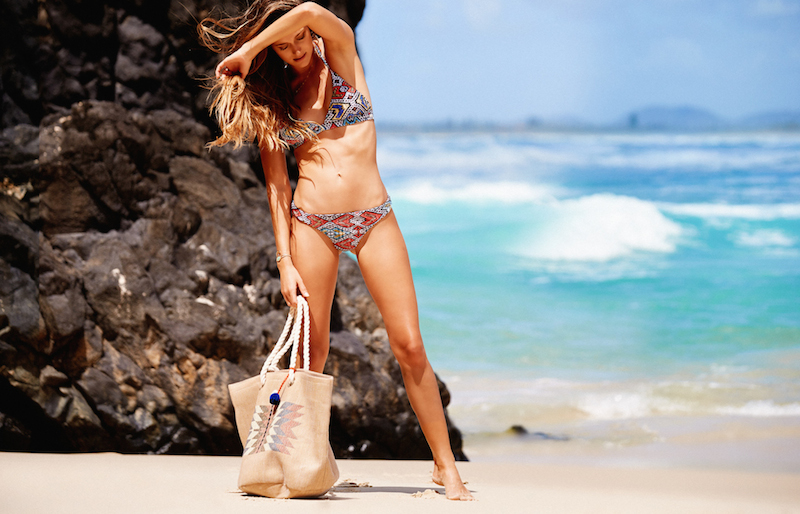 A new concept SAND TO SEA: A fresh, surf-inspired line of wet-dry pieces fit for swimming, stretching, running – and everything in between. Catch a wave, catch a run, catch a plane – there's no time to change in between, now you don't have to. Meet Roxy's Sand To Sea collection—versatile pieces that can do it all.
Our historical POP SURF line: Inspired by the style and attitude of our world- class athletes, this season's Pop Surf collection evokes the mantra "Shades & Shakas" in daring-meets-carefree pieces for surfing and beyond. Designed for girls who want to stand out, prints in washed-out watercolours and sunset hues are counterbalanced with classic navy, while cheeky gold accents catch your eye and catch the sun.
How do you address cup sizes and different body forms in your line?
Woman all have different body shapes and sizes of cup. We try in the swim range to answer to all theses different needs.
For the bottoms we propose styles from tanga, to mini right to high waist styles.
For the tops we are proposing a large panel of different styles and coverage's as athletic tri, tiki tri, bandeau, moulded tops, shapes with wires, and a hole lot more.
We really try to have all these shapes in all style: fashion , sporty or basic lines. The idea being that whatever shape of body you have you can choose the print or colour you love.
What are your 3 key product pieces for SS17?
-POP SURF it is all about breaking the codes by using the sport codes in a feminine way, bringing the fashion world to our surf lifestyle, mixing gold fabric with the technical light neoprene
-SAND TO SEA
-Crop top macramé mixed with a small coverage bottom with corolla detail and an amazing print, for a feminine and fresh silhouette