REKD Skate Protection and Helmets SS17 Preview
Retail Buyers Guide: Skate Helmets & Protection SS17 Trend Report
CATEGORY: SKATE PROTECTION AND HELMETS
BRAND: REKD
INTERVIEWEE: ANDY KING (MARKETING AND DESIGN)
Do you have any new product release planned? Please explain any new features if you do.
We are soon to be releasing our semi-transparent helmet range. 4 colours will be available and we are sticking to our comfortable unique mould shape.
What materials are you working with? Anything new to talk about?
We are currently working with EPS and APS. Nothing new to report, these materials are tried and tested and will remain in the helmet industry for years to come.
Where do you stand on the issue of hard vs. soft materials in your protection?
We will never use soft foam for our helmets. Safety is key and we simply don't want to offer a helmet that isn't ready to protect the user from the impacts they can face in their sport.

When it comes to design, colours & patterns – what are the main trends in your SS17 collection?
We are looking into junior colours to cater for our younger customers, as well as more premium and subtle looks to cater for those who want a great helmet without all the fuss.

What about wearing comfort, anything to note here?
Comfort is always up on the list for important features in a helmet, if it doesn't fit right, it doesn't protect you right. We are proud of our unique mould being one of the most comfortable certified helmet moulds around. 
Are your products targeted to specific customers / rider types?
We aim our products towards all types of extreme sports riders, from recreational to professional.
What about price points, what is your standard here and where is the development going?
Our aim is affordability, producing one of the highest specification helmets for the most affordable price. Currently our helmets are between £29.95-£34.95 / €39.95 – €41.95, but that includes our unique mould and rubberised textures finish!
In which area do you see the biggest growth in the protection market?
We have seen an increase in pads and pad sets, but helmets will remain popular forever.
Please talk us through your 3 keys models for 2016/17.
That would be our new Elite Icon Semi-Transparent Helmet and our renowned Recreational Tripe Pad Set and Ramp Knee Pads.
Our Elite Icon Semi-Transparent helmet uses our unique inner and outer helmet moulds which are proven to give superior comfort, as well as using a semi-transparent injection and our rubberised textured finish, giving it a truly premium look and feel.
Our Recreational Triple Pad Sets has proven to be one of the best on the market; great comfort and a premium look and feel all at a very impressive price point.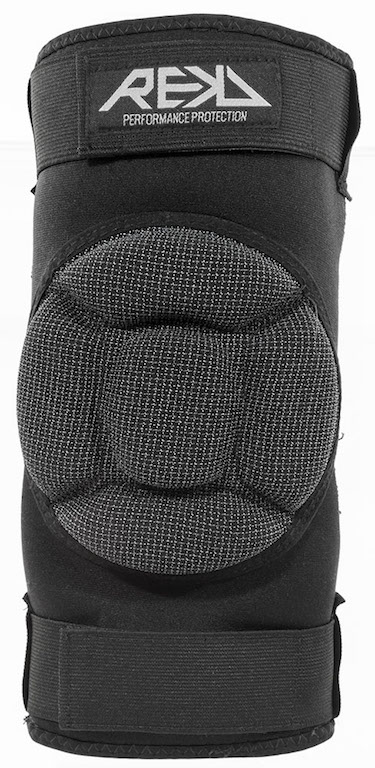 Our Ramp Knee Pads have become increasingly popular in the board sports industry as well as bike and roller skate. They have been developed to not only feel secure and protect you where you need them to, but also to be durable and hard wearing to increase their lifetime. They really are the perfect complement to anyone in our sports industry.