C-Skins Wetsuits SS17 Preview
Retail Buyers Guide: Wetsuits SS17 Trend Report
CATEGORY: WETSUITS SS17
BRAND: C-SKINS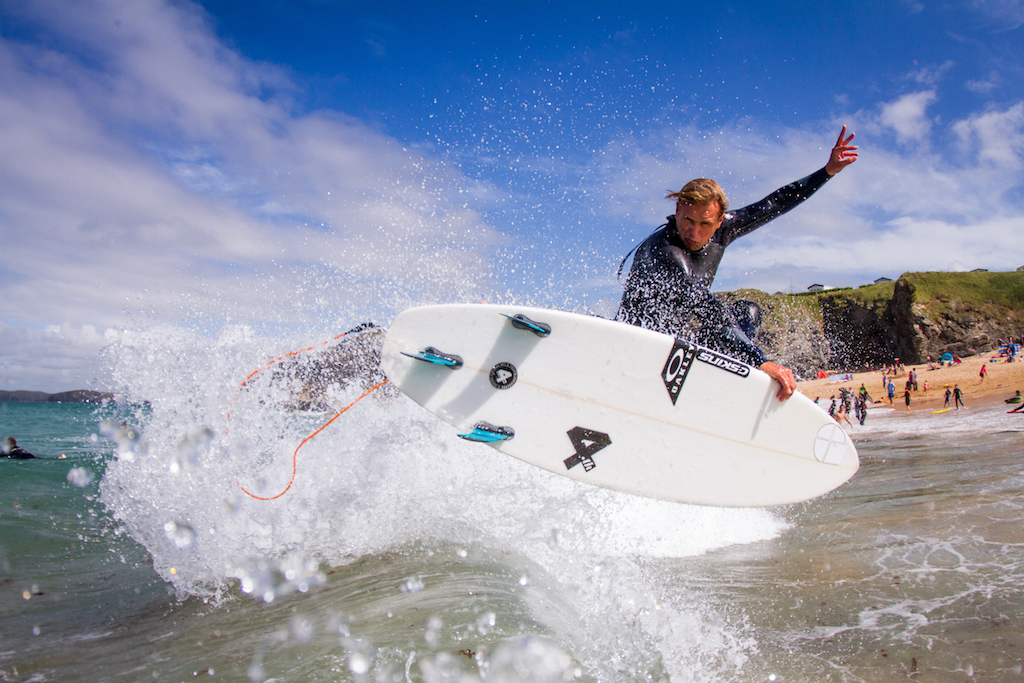 Firstly, can you tell us about how your spring/summer wetsuits line is evolving compared to your traditional fall/winter one ? (percentage)
The summer line is different in many ways compared with our winter line. Our summer line is evolving to take care of multi sport individuals who not only surf, but perhaps jump on an SUP when its flat or they spend time at the beach with their family. So perhaps its fair to say that our range is more encompassing in the summer.
Regarding neoprene material, tell us about the characteristics and specific objectives of a summer wetsuit..
Warmth, flexibility & durability – whether it is Winter or Summer, our focus stays on these 3 points.
Many would say that warmth is not as important in the summer as winter and I would disagree because you will find warm summer suits and cold summer suits on the market. The main difference between summer and winter is the thickness of neoprene, but the rest of the suit has got to be constructed in the same way for it to remain warm and durable. The reduced neoprene thickness tends to look after the flexibility for us.
How do you make sure it's strong enough to last?
We do all the same things we do on our winter wetsuits to ensure our summer wetsuits last. Again the thinner the neoprene, the less durable it is or at least the less body it has to withstand stretching, compression etc. Its vitally important to look out for well reinforced summer wetsuits that have at least junction reinforcement and even better if it has seam taping.
On our wetsuits we make sure even the entry level wetsuits carry seam junction reinforcement and when moving up to ReWired and Wired models you will find more extensive neoprene tap used which we call Xtend Isolation Tape.
The softer stretchy neoprene we use also has to be used carefully because when this goes into a summer wetsuit it is very easy to break down. Stretch is important but we don't want to sacrifice too much durability for stretch. Its always a compromise that's important to balance. 
Design-wise, how is the panel construction designed for comfort? How are you working to make your seams are resistant and stretchy?
The panels are designed around key movement zones to ensure a completely free and unrestricted range of movement. It's a very specific task as a contour designer to make sure panels are in the correct position and they are sized correctly to ensure maximum flexibility, comfort and warmth. To increase comfort we also add embossing behind the knee to improve freedom of movement and to remove excess neoprene when the knee is bent.
We use single needle blind-stitching on our Wired range of suits which pierces the neoprene less than twin needle and also stretches better. We also ensure with our special construction on junctions that thread ends do not come loose and unravel.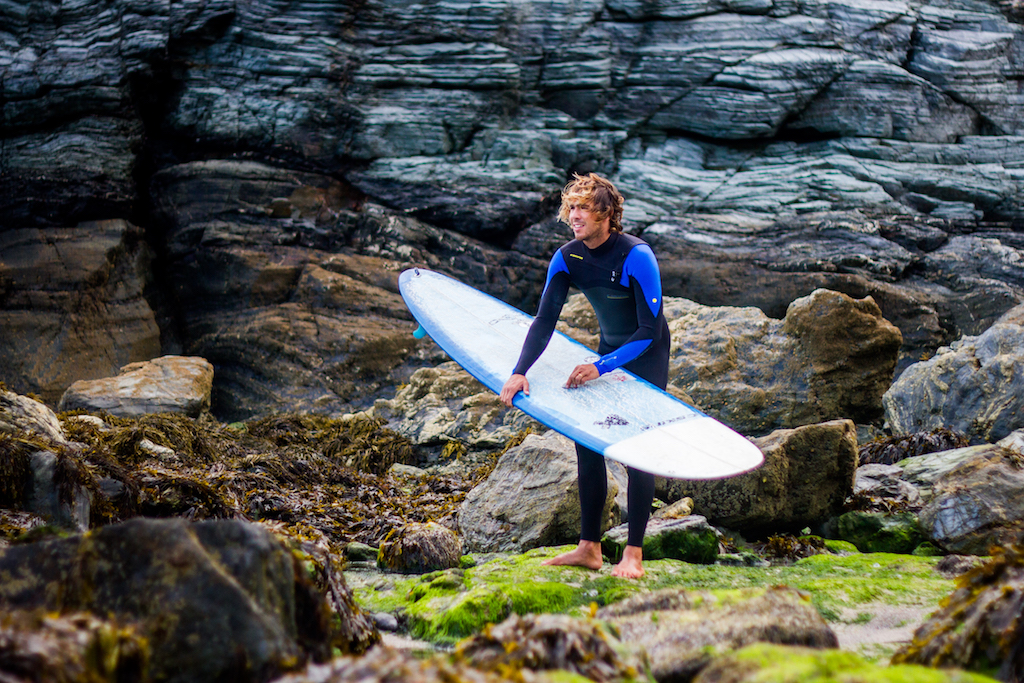 What's the role of the lining in your wetsuits? What are its most important features during the summer?
Its important for our linings to be warm, fast drying and flexible. There is a higher chance that surfers will get in the water more than once per day in the summer, so its important that the linings dry fast and are lightweight.
In terms of style, which colours and patterns are the most popular for SS17?
Women's over the past few years have changed beyond all recognition. Now much more focused towards women's cuts, styles and patterns. In women's sales we see growth in blind-stitched sales away from flatock as well as towards warmer thicker wetsuits. Our women's wetsuits are specifically designed for women so that the cut is functional as well as flattering. Pattern is also a key change in the range. 
The mens range for us has seen a real focus towards ReWired and Wired models. We find that most customers are buying the very top model in the winter and then taking a step back in the summer to the suit below the top.
In terms of price, which demographics/levels do you address here?
As a wetsuit company we have to focus on all demographics and price levels. Wetsuits are our only business so we have to do a complete and comprehensive job to our range. You wont find another 'wetsuit-only' company out there as dedicated to wetsuits as we are.
Tell us a bit more about the unique benefits and high-end details of your wetsuits.
We have many innovations to boast about which come from years of dedicated research and development. When you look at a C-Skins suits you will see that all aspects of the wetsuit design are considered and everything is done for a reason. You can find C-Skins exclusive Dry-knit material on the ReWired and Wired range for S17 as well as features like LockDown Cuffs, Knee Flex embossing, Xtend Isolation tape and true thickness neoprene.