Osprey Wetsuits SS17 Preview
Retail Buyers Guide: Wetsuits SS17 Trend Report
CATEGORY: WETSUITS
BRAND: OSPREY
INTERVIEWEE: Alice Bedford (Marketing) & Heather Hannaford (Buyer)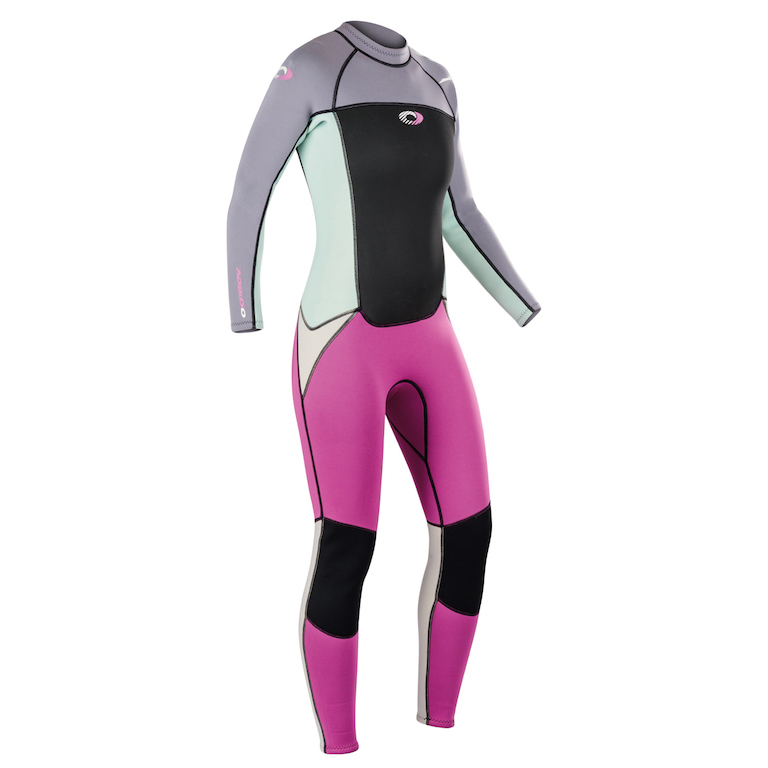 Firstly, can you tell us about how your spring/summer wetsuits line is evolving compared to your traditional fall/winter one?
Our Spring/ Summer range is our broadest range of wetsuits, with great colour options, and more in the infants and children's ranges, and both shorty and full-length designs. Our Summer collection has evolved to include mid-level glued & blind-stitched wetsuits for SS17. Our Spring/Summer range has always been our best sellers, and continuously evolves with new colour ways and interesting cuts, and now included patterned panels.
Regarding neoprene material, tell us about the characteristics and specific objectives of a summer wetsuit.
Regarding neoprene, our Summer wetsuits are all 3/2 mm thickness, which naturally increases the stretch and summer comfort of the suit, and we've also used a streamlining wetsuit cut that minimises seams to maximise movement, although this applies through both our summer and winter lines.
Our specific objectives for our brand are to make our summer wetsuits colourful, bold, warm and affordable.
How do you make sure they're strong enough to last?
Strategic research & development of new materials as well as comprehensive rider testing.
We've had many years in the wetsuit market, so we understand the technology of a long lasting, durable wetsuit, backed up by feedback from our team riders. We use all the standard features that increase wetsuit durability such as Supratex knee pads, and double-faced neoprene, with slick skin reserved for key wind-chill prevention areas, which are all part of the evolution of wetsuit technology, and come as standard these days with any new wetsuit.
Our focus is on offering retailers and our customers great value, so we offer a range of entry-level wetsuits with flatlock stitched seams, but we've expanded our range to include glued and blind stitched seams with reinforcements on the critical stress points in the Men's Omega, and Women's Omnitron. This increases seam durability without sacrificing stretch, and gives the consumer more options in the entry-level category.
Design-wise, how is the panel construction designed for comfort? How are you working to make your seams are resistant and stretchy?
Ergonomic paneling, tried and tested. All our wetsuits are cut for easy paddling for surfers with good flexibility in the core and legs as well. An additional feature across our whole wetsuit range is a sleek streamlined cut that eliminates any lower lumber seams, using a whole complete panel across the bum area. This seam is often one of the first to fail or leak, so this clever use of paneling helps reduce seams and which increases the overall flexibility of the suit.
We have a lot of experience in all water sports wetsuits including sailing and triathlon wetsuits, so we really work and experiment with the best cut possible to suit the sport, in this case, surfing.
What's the role of the lining in your wetsuits? What are its most important features during the summer?
It dries super-fast and is way more comfortable on the skin in also making it much easier to put on/take off. 
Our premium entry-level wetsuits, the Men's Omega and Women's Omnitron, both feature quick dry interior lining for a comfortable and warm wetsuit, that is also quick to dry between sessions. We also use super-stretch lining on the exterior of the wetsuits for greater flexibility.
Our summer range also includes a line of shorty wetsuits which is of course very important for summer, as they offer core warmth with increased freedom and flexibility.
In terms of style, which colours and patterns are the most popular for SS17?
Bolder, brighter and fresher colours. With a focus on Spring/Summer entry-level wetsuits, we find our bold and bright colours are always popular and look really fresh. Our women's Omnitron range features printed patterned panels, which we see as an emerging trend going forward. Our summer range is bright and colourful, in contrast to our Origin 5mm winter suits, which we find in general are more popular in plainer black designs, to match the duller weather. Both our shorty and full-length wetsuits are popular for SS17.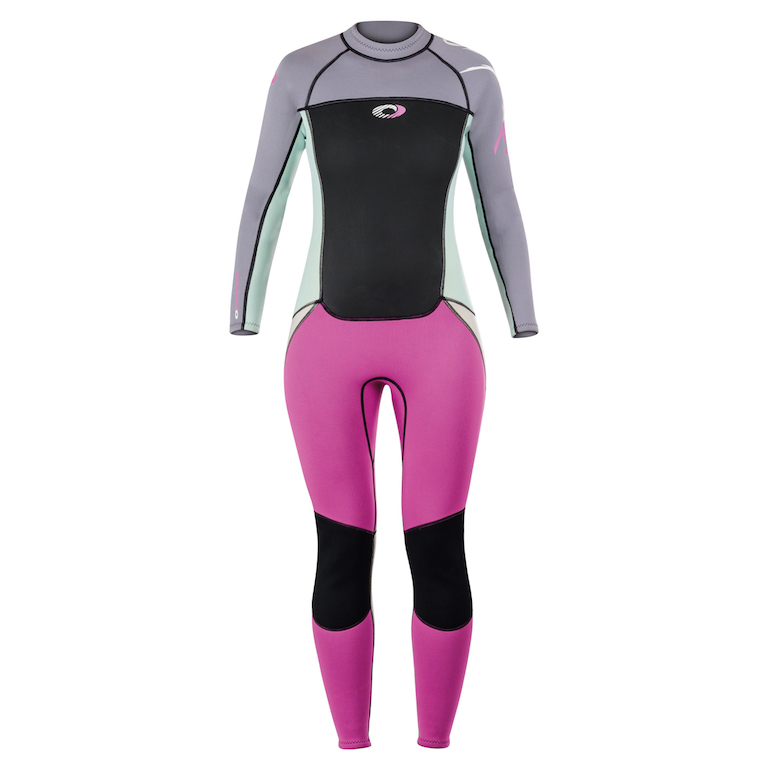 In terms of price, which demographics/levels do you address here?
Mid and entry level, performance wetsuits at a reasonable price.
While we began in the entry-level wetsuit category, focusing on providing summer suits at a reasonable price, we have expanded into the mid-level category with our GBS, quick-dry lined Omega and Omnitron wetsuits, as well as catering for the winter surfer demographic with our newly launched 5mm Origin wetsuits.
Our Origin 3/2mm wetsuits are our entry-level summer wetsuits, and come in both shorty and full length options, which cater for entry-level and summer surfers, as well as being very popular with the holiday-maker demographic. 
Tell us a bit more about the unique benefits and high-end details of your wetsuits.
Our wetsuits offer great value to our retailers and customers, without compromising on performance and usability. We also use brighter and bolder colours than a lot of the wetsuit market, which has proved to be really popular.
What are your 3 key products in this category for SS17?
Our Men's Omega and Women's Omnitron 3/2mm wetsuit with Glued-Blind-stitched seams, Quick Dry lining and Ergonomic paneling, all at a great price point.
Our Origin 5mm wetsuit, a highly competitively priced winter wetsuit.
Our Origin 3/2mm wetsuits with flat-locked seams and fresh bold colours, our great value entry-level wetsuits.