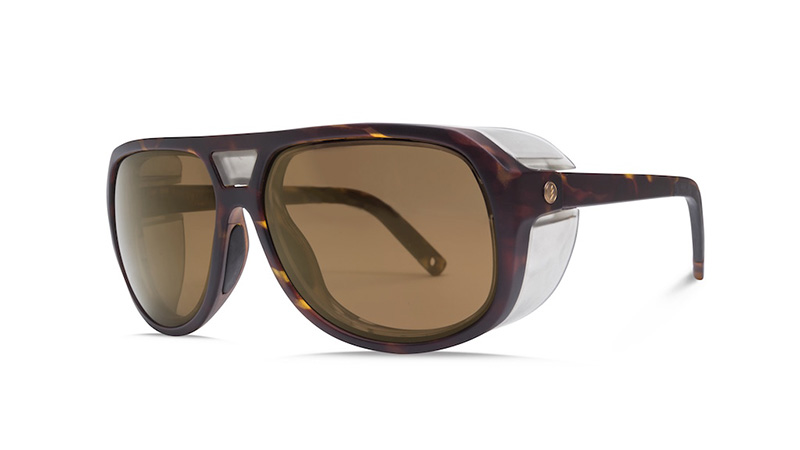 Electric Sunglasses SS17 Preview
Retail Buyers Guide: Sunglasses SS17 Trend Report
CATEGORY: SUNGLASSES
BRAND: ELECTRIC
INTERVIEWEE: Josh Hartley (Head Eyewear Designer)
What are the key trends in you sunglass collection for 2017?
Timeless style and forward design. In regards to eyewear, commercial eyewear, you have to have your finger on the pulse, what's ahead and while at the same time, what's currently working for the market.
For 2017 I have curated/designed a collection that reflects just that.
A few fashion forward pieces, some commercial pieces along with some very relevant frames for today's market.
Adaptations of the wayfarer, some round frames, combination metal and acetate and some forward active frames that blend performance and style, playing to our heritage in the action sports market.
Just cause you need performance, doesn't mean you have to compromise style.  No super hero frames in our collection.
What lens technologies are you working with and can we expect anything new here?
We are continuing to develop, engineer and create a multitude of tinted infused with Melanin. Look for a great Amber lens with hints of rose, a natural melanin lens that combats blue light for computer, indoor and night driving along with the continuation of polarized technologies.
What colour pallets and patterns are you using for your frames?
A blend of commercial tort, gloss black  and matte combination with dark side tort along with a fashion forward Calafia Rose featuring a champagne chrome lens.
We are also releasing this beautiful combination of matte and gloss black fade with a plasma chrome lens, a lethal combination for both fashion and action.
If you do prescription glasses: what are the main trends here?
We are continuing the development of our RX collection. Keep your eyes peeled for upcoming releases and developments here. I can't divulge too many secrets but know they will feature the same health benefits as our melanin infused sunglass lenses. Styling will reflect that of our current collection with a slightly sophisticated approach.
Are you working with pre-order, on-demand or both?
Both, pre-order is a bit tough with eyewear, but we have seen success here giving the right retailer and their purchasing strategy. At once is still a stronghold of our business.
3 key products – names & features:
Lunar, fashion forward women's frames featuring melanin lenses and low cost to entry.
Tech one Pro – a functional frame, rimless wrap around with spare lens options.
Mix Tape – combination metal and acetate that is very fashion forward with trend relevant frame and lens colors, caroming as well.
We are looking forward to the launch of this line and are enthusiastic towards the markets response. Keep it relevant while pushing the boundaries of function and fashion.