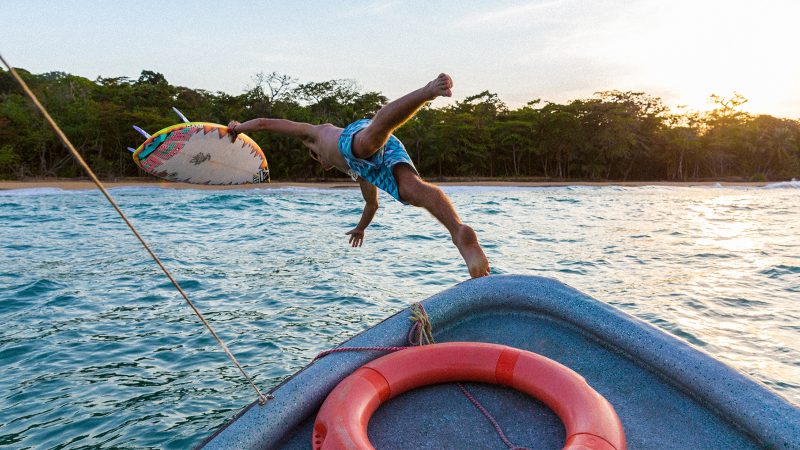 Reef Men's Surf Apparel SS17 Preview
Retail Buyers Guide: Men's Surf Apparel SS17 Trend Report
CATEGORY: Men's Surf Apparel
BRAND: REEF
INTERVIEWEE: Eric "Gig" Gigler, Director of Design and Merchandising Apparel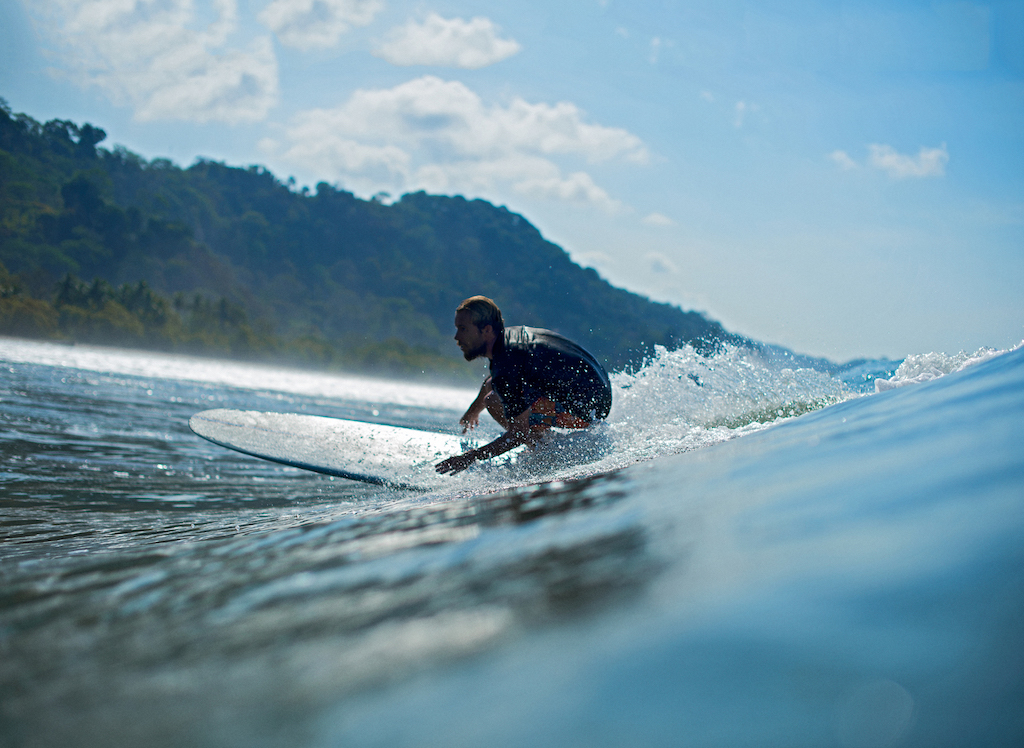 How has the Surf Apparel segment evolved since last summer season in terms of products, categories and SKUs?
Our products have remained relatively the same. We built out the surfable walk short category a bit more and added it to our Surfaris range which has our comfort fabric waistband. We still have strength in short sleeve wovens that vary from a conversational print to an easy to wear solid. SKU wise, we are about where we were last year with a larger imprintable offering and a tighter offering in "tweener" season offerings like fleece.
What are the main trends you see popping in your SS17 Surf Apparel line?
For boardshorts, we see the pushed back brights, classic stripes and unique prints being drivers. Unique items such as our REEF BAJA HOODIE have been positive and I believe speak to the trend of wearable, but trend right. Conversational wovens are still strong while tanks are still holding their own. Headwear overall seems to be a solid trend and easy for the local to grab as well as the tourist.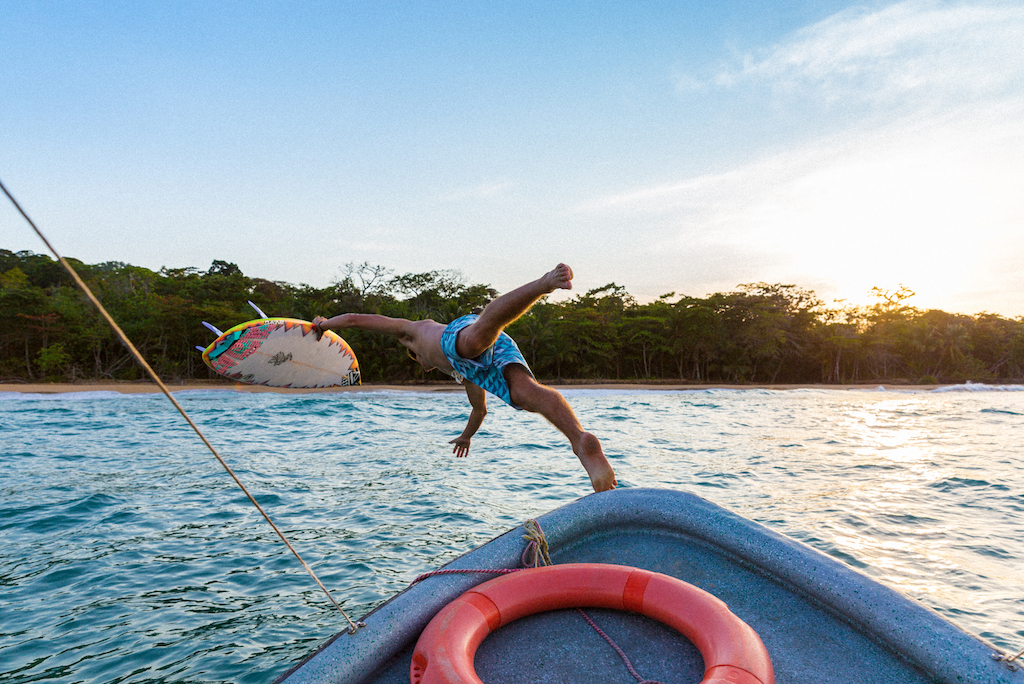 What are the key inspirations behind your collection this year?
Our inspiration for the season was Vintage California. We see it in our colour stories, our story telling as well as in key pieces. Reef is a California Surf Brand and the inspiration for the season was a logical and trend right fit.
What are your colour palettes for men's SS17 season?
We have a solid group of washed back brights. It is very evident in our vintage cotton boardies and pieces like the REEF SIMPLE and our California Gold colour story. Indigo has been strong as well and we see that more in tops. It is the main component of our American colour story. We also have an Emerald Water group that is driven by blues and aquas. We are not afraid of colour, but we do try to use in categories that brights or even washed back brights make sense like boardies and tees
In terms of fabrics and materials, what are you working on for next season?
We love functional fabrics that may not look overtly technical like our vintage cotton boardshort fabric which is a poly, cotton and spandex blend or our CREEK surfable walk short which uses a stretch micro ripstop. Still comfort is crucial for us and we achieve this not only through fabrication but also with washing and softening.
In terms of prices, which demographic do you target?
We are premium brand, but that does not mean we are out of the expected "sweet spots". Most of our key categories such as boardshorts have a range of prices that we play in. We find that our best sellers tend to be the ones that speak to the REEF brand the best and not price—for example a $60 USD boardie versus our $55 USD style. This is true for most categories—if it is good piece and it speaks to him, the consumer will pay for it .
Please take us through three of your key products that retailers should put on their order sheets.
For boardshorts, I would mention the REEF SIMPLE. It is rich in Vintage California inspiration and colour. Definitely a Boardshort To Trip On!
For surfable walkshorts, REEF CREEK is a solid mix of style and function. Looks killer outside of the water and just as comfortable when it gets wet. It is ready for any Just Passing Through adventure
Our BAJA HOODIE is incredible for cold mornings or evenings with the sun drops below the horizon. Brings you back to your old Mexican poncho when beers in Tijuana were under a dollar and you could sleep on the beach!
Anything else you'd like to say about the surfwear market in general and especially for men?
Plenty of opportunity out there. Yes, it is not easy and retail is tough, but now is the time to differentiate, carve out our space and focus on our consumer. Difficult times that are changing fast, but exciting and new at the same time.