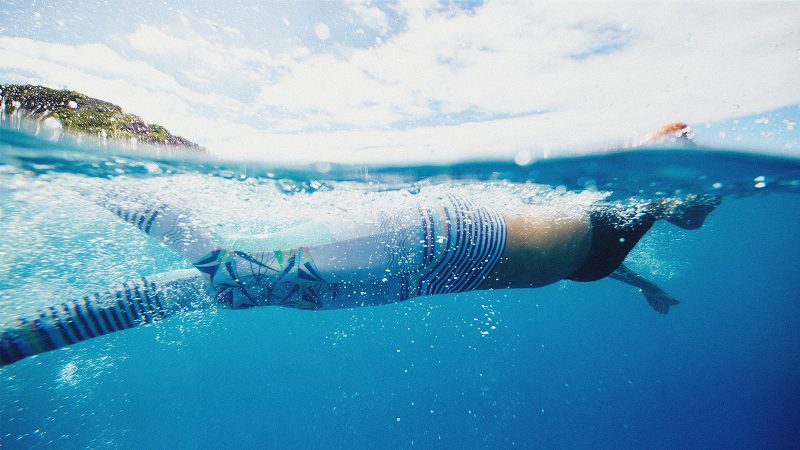 Roxy Activewear SS17 Preview
Retail Buyers Guide: Women's Activewear Trend Report SS17
CATEGORY: ACTIVEWEAR
BRAND: ROXY
INTERVIEWEE: Marie Lauga, Roxy Global Head of design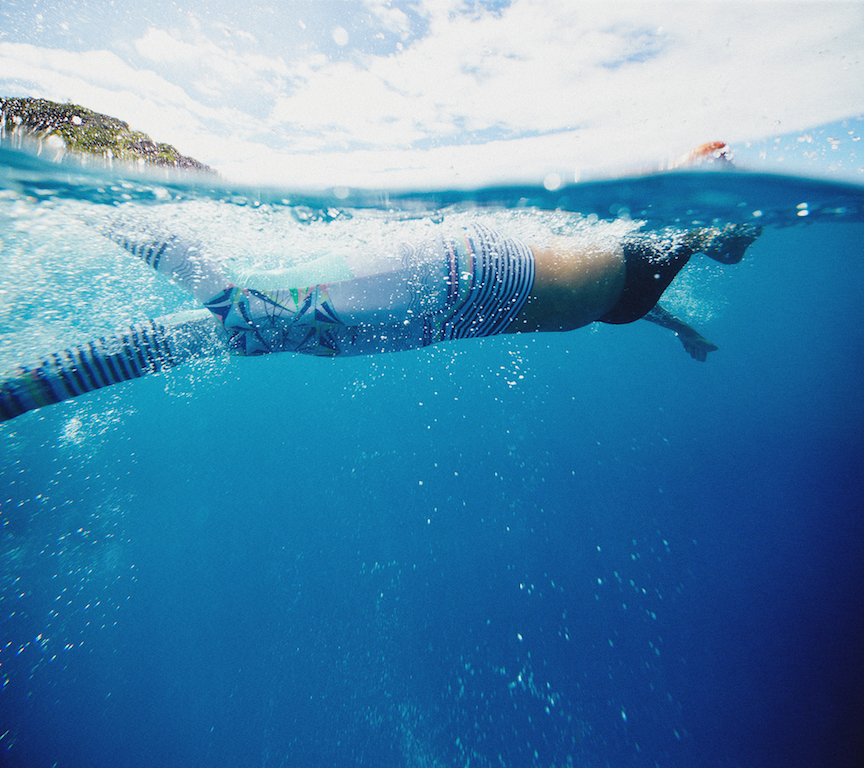 Do you feature fitness/activewear in your overall collection or do you have standalone ranges for that, like a capsule collection?
We have a specific collection called Roxy Fitness which is clearly differentiated from our apparel collection. We are using a specific colour palette and specific prints for that collection but still making sure it follows the spirit of the brand. The fabrics used for that collection are totally different than the ones we are using for our apparel collection, we are developing the tech side of our fabrics further with characteristics such as quick drying, breathable, compressive, anti-odour…
What is the main theme and / or trend in your activewear for Spring/Summer 2017?
The main story for Spring 17 is called Sand to Sea. Our product range is pretty wide, from tech running products to more yoga orientated products or a technical swimming range but we are still focusing on the products that are very close to our DNA for our main story. Sand to sea products are products you can wear to go for a stand up paddle session, a run, a yoga session or a coffee. One outfit for different moments of your day, versatile products that can do it all.
What fabrics you are working with and why did you pick / choose that material?
We are working with lots of different fabrics from highly technical for compression pants, to UV proof and very resistant fabrics for Sand to sea. One of the most recent materials is our channel flow fabric which is a very fast drying with anti odor treatment, we are using it for most of our running tees.
When it comes to prints and colours – what are your main themes and stories here? Any cross-overs to other apparel or accessories collections?
The nomadic spirit of explorer infuses every corner of this collection, featuring a rich blend of colours, crafts and patterns borrowed from cultures around the world. In terms of colours, Seashell pinks, island greens and citrus yellows refresh your soul for adventure, whether you're hopping a plane or just wishing you were.
For prints, as it's a big part of Roxy's DNA, dots & palm trees are our standout!
This season is not breaking with this statement and we have 3 of spectacular flowers patterns but worked in a more feminine way as we did before.
Watercolours, overlapping and transparencies are the key ideas.
Through the fitness range, we have also really nice and bold prints, supported by mesh insert, ventilation or this kind of added value on the garments.
What fits / silhouettes are you incorporating and why?
Keep it Roxy surf legging: a full length surf legging that you can also use for any other fitness activity. Mesh details at the back for breathability, 50UV proof fabric, and a very modern and fresh print.
This legging reflects a fresh, surf-inspired piece of wet-dry pieces fit for swimming, stretching, running—and everything in between. Catch a wave, catch a run, catch a plane—there's no time to change in between, now you don't have to.
Last but not least, please name & describe 3 key pieces for SS17:
– The legging: few allover print, strong, dynamic & Roxy
– Strappy bra: combine feminity with strappy detail and insert of mesh & practice. Love the versatility of the product.
– Run short: game of layering, transparency and technical fabric. Really strong piece on the collection.