Xcel Wetsuits SS17 Preview
Retail Buyers Guide: Wetsuits SS17 Trend Report
CATEGORY: WETSUITS
BRAND: XCEL
INTERVIEWEE:  Jamie Brimacombe, European Sales Manager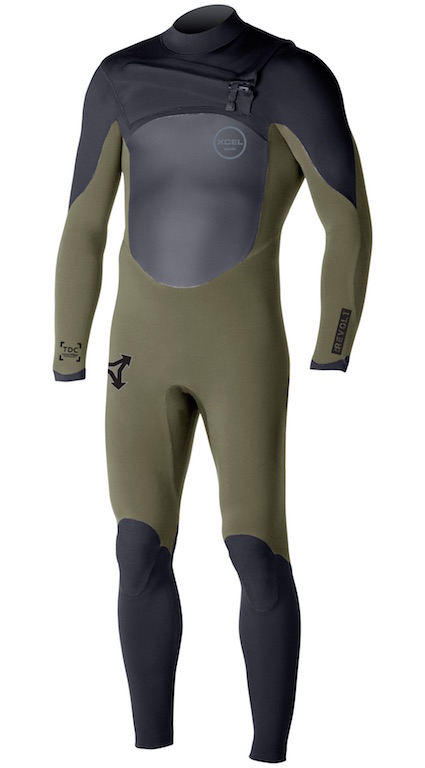 Firstly, can you tell us about how your spring/summer wetsuits line is evolving compared to your traditional fall/winter one ? (percentage)
Xcel has established itself as a premium cold water brand, making the winter season slightly stronger for us by roughly 10%. However, the US research, development and design arm of the brand still retains its factory in Haliewa, Hawaii where we continue to develop a large range of warm water product. Spring 2016 has seen us develop a larger range of spring suits and UV protection which will be even stronger for 2017.
Regarding neoprene material, tell us about the characteristics and specific objectives of a summer wetsuit…
The objectives, regardless of season, are always to be as warm and flexible as possible. There is a slight bias toward the flexibility and performance in the summer due to the warmer water temperature, whereas winter is all about keeping you warm without losing that flexibility.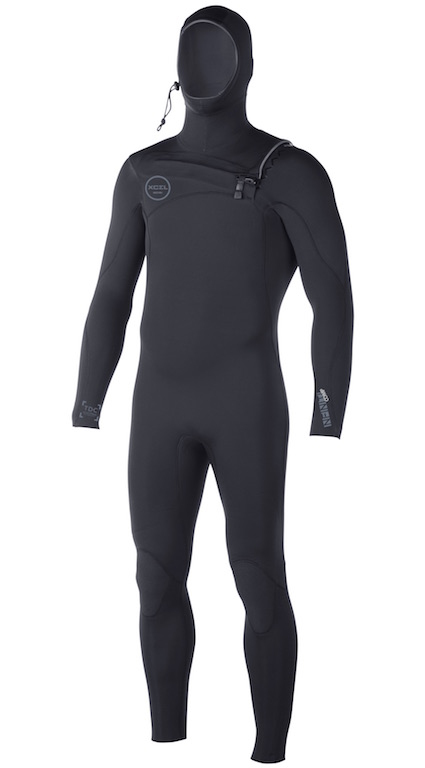 How do you make sure it's strong enough to last?
Durability is a difficult part of wetsuit building for which Xcel has an advantage over the competition. A US based manufacture and sampling department mean that suits are tried and tested numerous times before release to the open market – we have facilities in both Hawaii and California. Other brands have to request samples from factories in Thailand, Taiwan and China which is a lot more time consuming and less efficient and stringent. 
Design-wise, how is the panel construction designed for comfort? How are you working to make your seams are resistant and stretchy?
Another advantage to the US sampling is the ability to really dial in fit and comfort. Xcel have a motto of "less seams more stretch" which focuses on reducing seam numbers which in turn improve comfort and performance. This is the real art of wetsuit manufacture and panel design – reducing the seams and panels yet keeping a good fit. Xcel also incorporate pre-bent limbs and "S" curve in the seams to add to the fit and flexibility. All Xcel's seams are double glued and blind stitched apart from the Drylock which has a mechanically applied liquid weld. Both techniques are tried and tested to stand the test of time.
What's the role of the lining in your wetsuits? What are its most important features during the summer?
The lining of our wetsuits has improved numerous times over the years, the last two years being the most significant improvement with the introduction of Celliant. TDC thermo Dry Celliant is our warmest wetsuit lining ever. TDC's clinically proven smart fibre technology recycles your body heat into infrared energy for maximum warmth and enhanced performance.
In terms of style, which colours and patterns are the most popular for SS17?
The trend still seems to still be very low-key with a lot of plain black minimal wetsuits. Xcel always offers a variety of colours alongside black suits, however, black always seems to be the safe option the majority of customers go for.
In terms of price, which demographics/levels do you address here?
There are certain price points which all manufacturers are trying to hit however Xcel like to stay away from the bargain basement. You will notice even our cheapest suits have a minimal amount of panels, as we want to ensure that whatever Xcel price point customers choose they are more than satisfied with their wetsuit performance.
Tell us a bit more about the unique benefits and high-end details of your wetsuits.
As mentioned previously, TDC Celliant lining is our key exclusive feature which stands us apart from the competition, this feature runs through most of range. We are also looking to introduce Celliant mark 2 in the not too distant future which is an exciting prospect. Being one of the original designers of the front-zip entry system (x-zip and x-zip2) we have honed this to perfection and now included the system across the range of wetsuit we offer to suit all budgets. Other features include, sealed wrists, magnetic zip closure, interlocking zippers, V-foam, duraflex Kevlar knee panels and many more.
What are your 3 key products in this category for SS17?
Celliant comp 3/2
Drylock XPS,
Axis 3/2 XLE