Quiksilver Wetsuits SS17 Preview
Retail Buyers Guide: Wetsuits SS17 Trend Report
CATEGORY: WETSUITS
BRAND: QUIKSILVER
INTERVIEWEE: JORGE IMBERT (Global Wetsuits/Rashguards Product Manager)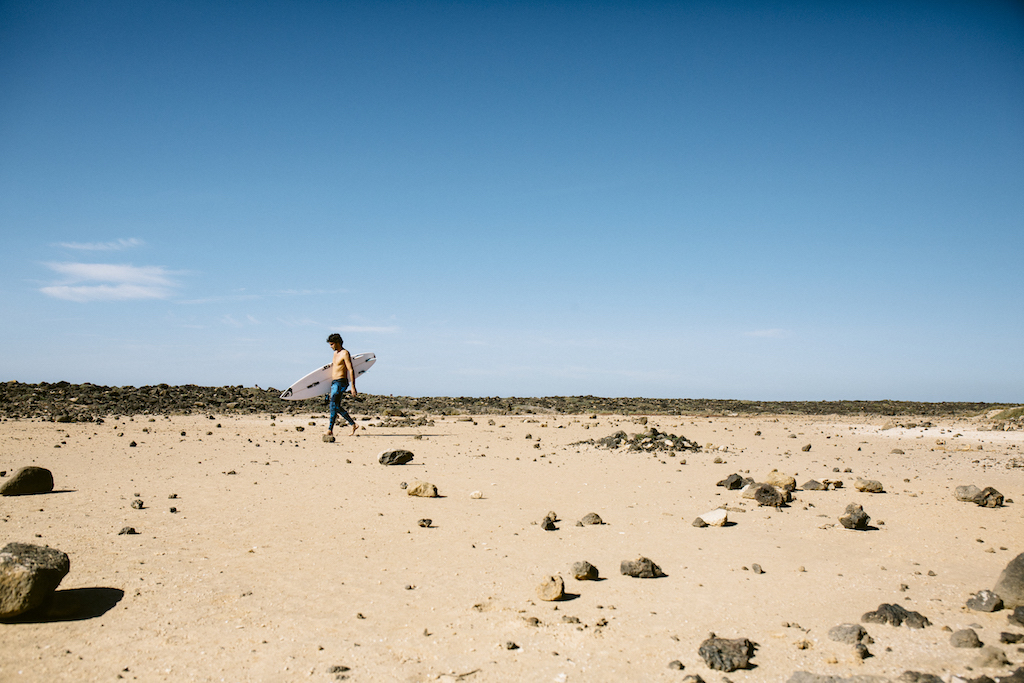 Firstly, can you tell us about how your spring/summer wetsuits line is evolving compared to your traditional fall/winter one? (percentage)
The main seasonal difference is the thickness of our wetsuits, in the majority of countries our summer range start by 3/2 Steamers and goes down to Spring suits & Jackets. However, in northern countries this is slightly different; they keep on selling 4/3 due to the water temperature.
Regarding neoprene material, tell us about the characteristics and specific objectives of a summer wetsuit.
Our first focus is to maximize comfort, every surfer wants to be comfortable when surfing – so the fitting and warmth is the first priority when developing a wetsuit. Both are related and both depend on the use of high quality materials, everything we do in wetsuits design embodies this philosophy. We use the warmest, the lightest and the most flexible materials available, to maximize comfort and performance. The combination of these factors determines the grade of comfort and performance of every wetsuit.
In difference with other brands, Quiksilver develops all it´s wetsuits with F'nlite neoprene, a premium neoprene base of Limestone. The F'nlinte neoprene has better features than traditional petroleum base neoprene. Its base of mineral call limestone, is 95% impermeable vs 65% of petroleum, has a micro cell structure, making it warmer, lighter, dry faster, super stretchy.
How do you make sure it's strong enough to last?
Limestone neoprene is the key, thanks to its 95% impermeability it lasts longer, making it more sustainable.
The other key point is the inner and outer lining, they both help with protecting the neoprene from being exposed to over extension. The neoprene by itself has the capacity to stretch about 450%, the combination of our lining retain this stretch to 130%, which is the value we believe to be the best. Last but not least, the consistency on construction and the focus in every single detail ensures our wetsuits are solid and durable.
Design-wise, how is the panel construction designed for comfort? How are you working to make your seams are resistant and stretchy?
We have redefined every panel of the suit for ultimate comfort. We've perfected the fit to include seamless panel zones and re-adjusted the chest zip – for much easier entry.
What's the role of the lining in your wetsuits? What are its most important features during the summer?
The role of lining is to add stretch and durability, as well as the aesthetic. 
We are always continuing to work on new material research, this is a key philosophy when designing & developing our wetsuits. The focus has been on the warmest, lightest and most flexible – including having hydrophobic and quick drying properties, to maximize the comfort and performance.
Depending on the water temperature, seams play an important role; GBS provides waterproofness & comfort ensuring warmth. FLOCK & BLOCK open seams are able to provide a re-freshness when surfing.
In terms of style, which colours and patterns are the most popular for SS17?
For most of our brands, we are moving from simple colour paneling, to new ways of customizing our wetsuits using techniques such as sublimation. Indifference to screen print, you can apply a higher quality, defined texture and graphical detail into the wetsuits. The only negative point is that this type of technique doesn't go deep into the neoprene lining, so when stretching the panel you can see the white base from the lining material.
For Quiksilver, next summer you will have the opportunity to see some new technical aspects – which have never been seen before. We are using unique treatments to produce original & exclusive looks. Real Tie Dyes & High Dyes, will be our major focus. We are sure that everyone will be surprised by this unique & exclusive look.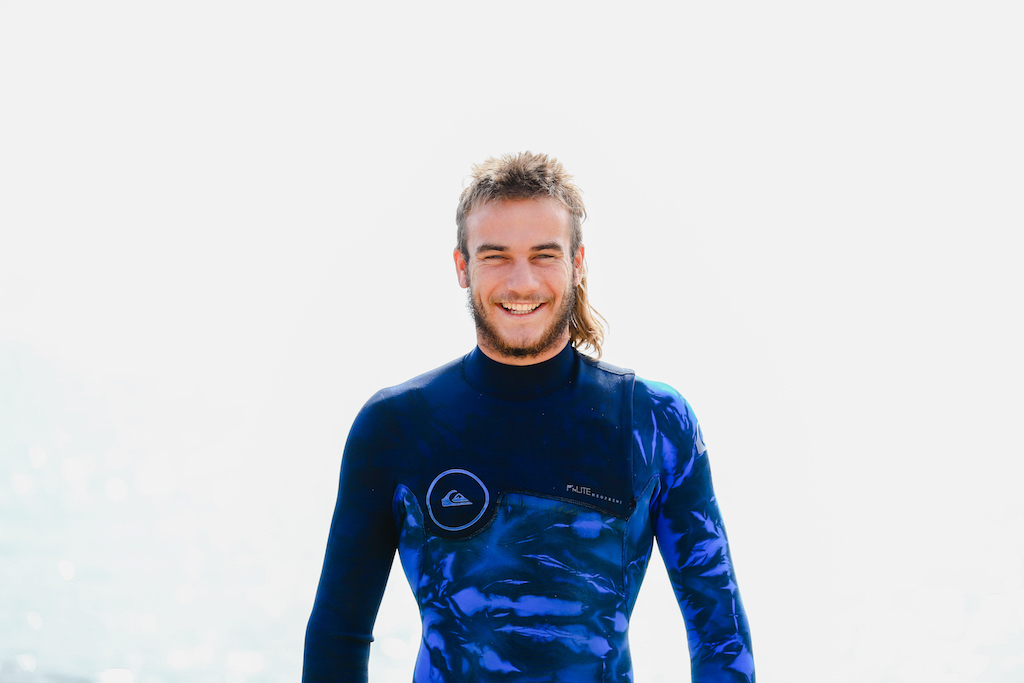 In terms of price, which demographics/levels do you address here?
Quiksilver covers almost all segments; we go from entry value to middle range to high end. We also target adults, boys, kids and infants.
Tell us a bit more about the unique benefits and high-end details of your wetsuits.
A unique benefit that our wetsuits offer is our Warm Flight Far Infrared lining base on FAR infrared heat technology. It's got a mineral weave in the neoprene that conducts and reflects your own body's heat back to you. It's the warmest lining we've ever tested and at the same time its super-fast drying.
Other benefits on our high end wetsuits include:
– The fushed cuff: Engineered to create an incredibly low profile at the end of the cuff providing an ergonomic fitting that prevents flushing through the neck, wrist and ankles.
  – The Flush Lock Seal: Elastic wrist, strategically placed seals to prevent water flushing through wrists and ankles.
What are your 3 key products in this category for SS17?
Highline Performance: WARMTH & STRETCH
Highline Zipperless TIE DYE: PURE STRETCH, LIGHTNESS & UNIQUE STYLE
Syncro: STRETCH & VALUE