Ellis Brigham Flagship Store Undergoes Refit
---
Ellis Brigham have given their flagship store in London a makeover. Providing outdoors equipment the whole year round means the Ellis Brigham store in London's Covent Garden needs to be versatile enough to change easily upon request. Using WDC Creative, the result is sustainable; using natural and recycled materials they ensure wastage is at a minimum each time the shop prepares for a season change.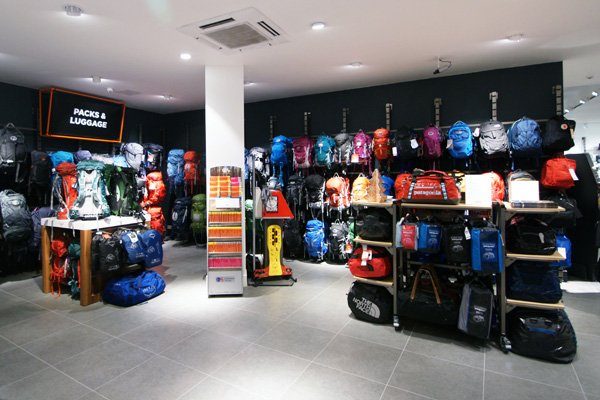 Press Release: Fifteen years after it first opened the doors of its Tower House store in London's Covent Garden, Ellis Brigham Mountain Sports has just had a major refurbishment. The company, still family-owned and run since 1933, completed the revamp ahead of the busy ski season and in time for the launch of Ellis Brigham's Snowfest: a week long, in-store celebration of winter for London skiers and snowboarders. Snowfest ran at the end of October across all four of its London based stores and presented talks, advice, competitions, film and the latest winter kit from renowned brands.
Robert Brigham, Managing Director of Ellis Brigham, says: "We needed a shop fit that could handle our huge range of diverse product whilst showcasing the features of individual items, highlighting key brands and making the shopping experience as immersive and informative as possible. What we have delivered is an exceedingly versatile display system that caters for everything we sell from carabiners to snowboards, from sleeping bags to premium Ski jackets.
It is all built with longevity and the environment in mind: using natural and recycled materials it is designed to be fully reusable, deconstruct-able and recyclable. By avoiding bonding entirely and using ply wood rather than laminates we have achieved a very "green" shop fit.
In modern retail the lines between the internet and the in-store experience are becoming blurred. This shop fit will enable us to leverage our omni-channel position and deliver the kind of engaging content normally associated with on-line retail rather than bricks and mortar."