Aevor Backpacks FW17/18 Preview
CATEGORY: BACKPACKS
BRAND: AEVOR
INTERVIEWEE: NIKLAS PASTOR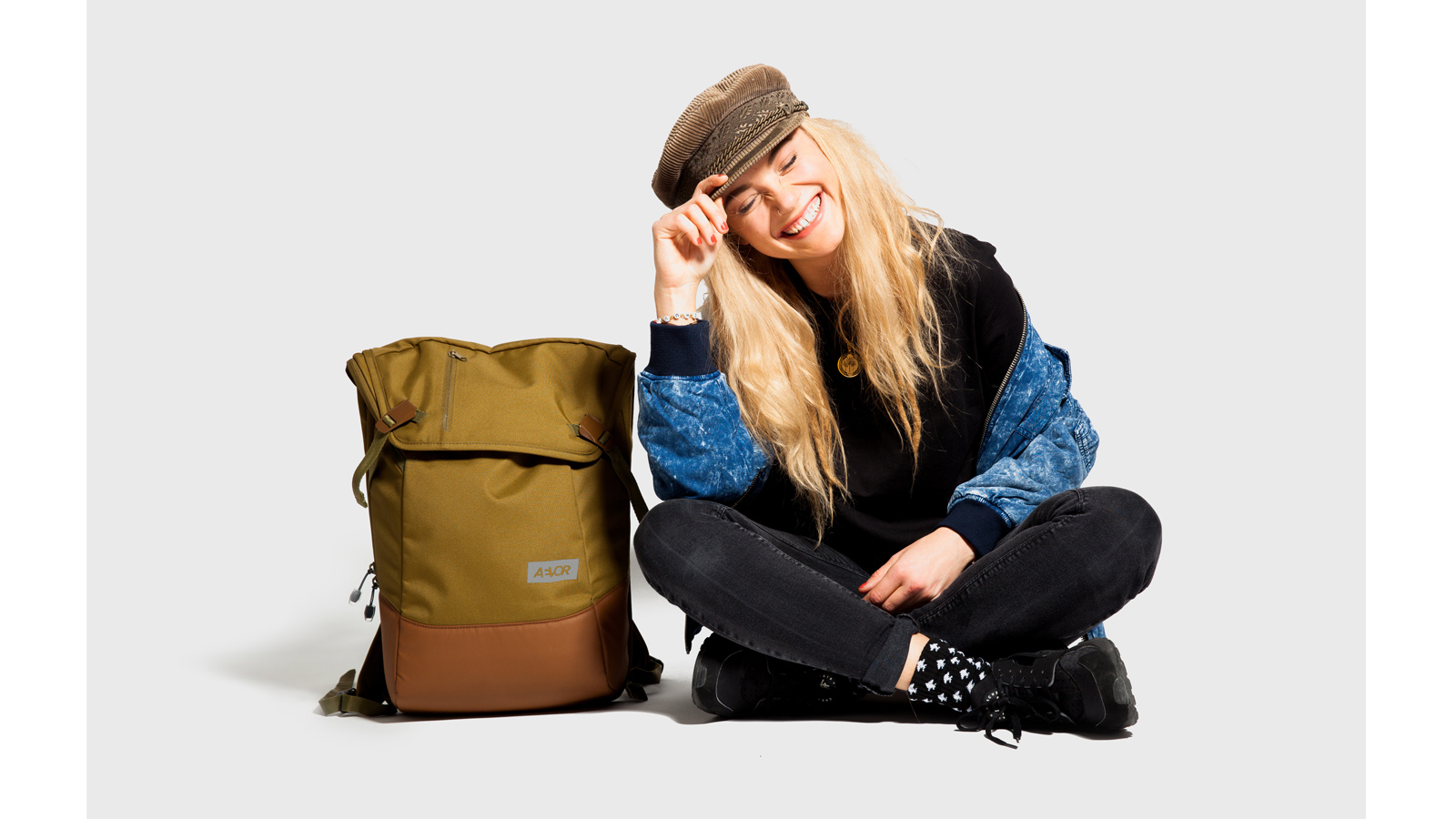 What makes this product category important to your brand?
The development of backpacks and bags is our absolute core competence. Out mission is to produce goods with our own design language, high level of quality and a sustainable approach.
How are you segmenting your backpack collection?
In our collection, the design is the segmenting. Through different shapes and features we speak to different target groups. AEVOR products are flexible in their use and offer their carrier the freedom to do whatever they feel like doing in that moment.
The centre of the collection is the AEVOR Daypack with really relevant features and the possibility to extend it's volume from 18 to 28 litres with just two easy movements: separate laptop compartment, padded back panel, mesh bags on the inside and a main compartment that can grow by 10 litres.
Everyone who prefers a minimalistic style finds a well thought-through product in the AEVOR Rolltop. The main compartment is extendable from 14 to 18 litre, offering additional space on-demand as well, there are two inner bags as well as an additional side entry.
In Spring 2017 we will launch the big AEVOR Bookpack, that is tailored more to the demands of students with two main compartment and a couple of organisers.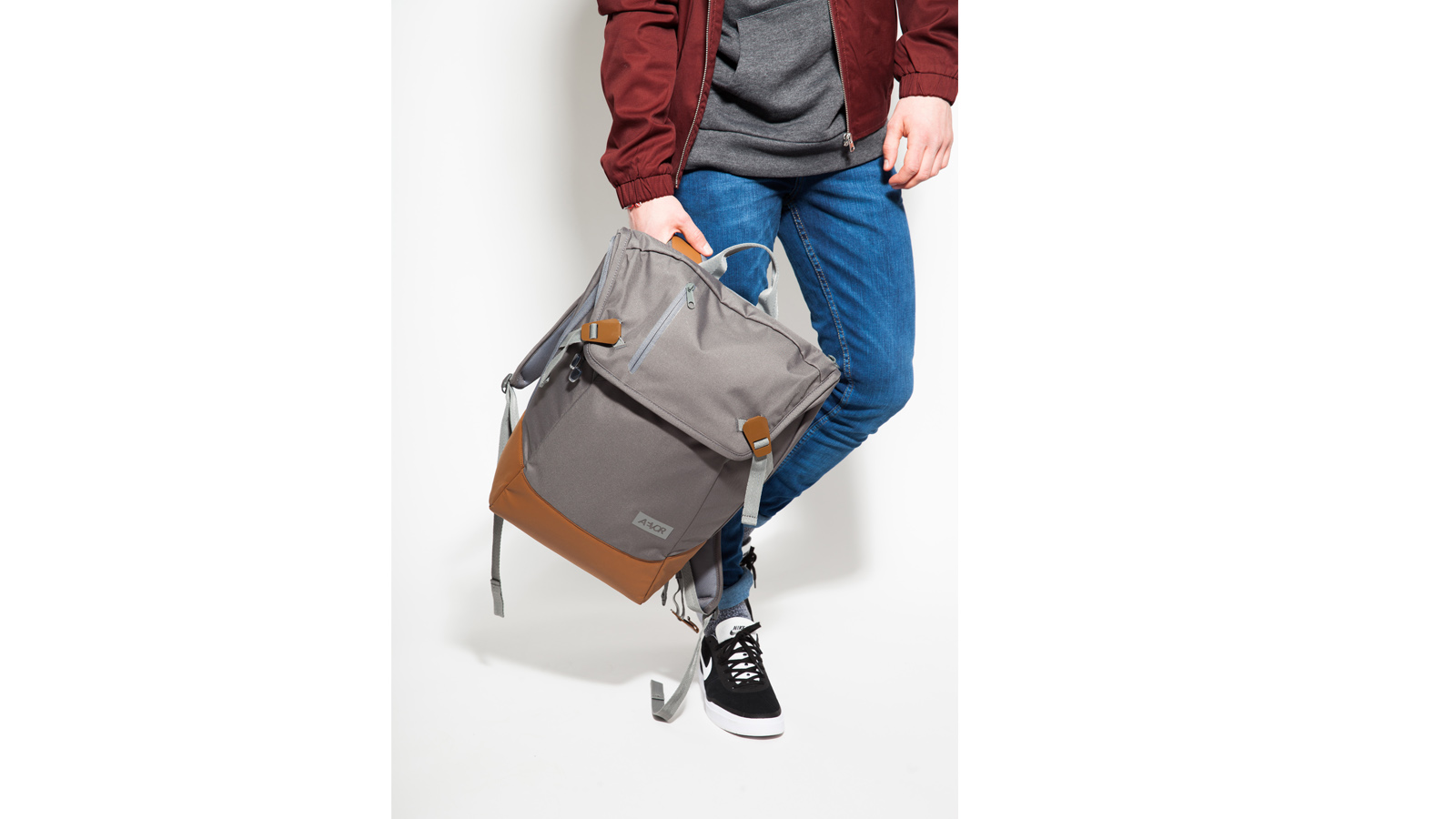 What technical features can we expect to see in backpacks?
There will be a lot of further development of new technological materials. On top of that a lot of brands experiment with extending features such as removable toilet bags, vacuum-linen bags or USB ports to charge smartphones.
What general trends are you noticing?
Vintage-shapes join modern fabrics and production technologies. There is plethora of contrasts in colours and materials. Outdoor has arrived in the urban everyday life. Waterproofing and light weight are expected as standards. Reflecting and transparent fabrics continue as a strong trend.
Are you telling any stories through this category for FW17/18?
We are especially stoked to be able to talk about the German Design Award 2017 that we got for the AEVOR Daypack in the "Excellent Product Design – Lifestyle" category. On top of that we obviously continue the topics of smart functionality and our very own design language throughout the whole collection.
What are you doing with price points?
We offer products between 40 and 120 Euro in our collection. This creates a reasonable spectrum for our customers, depending on how much functionality and volume they require.
What are you doing with materials, colours and textures?
Our product design is clean and sleek. Elements like the lacquered metal closings, the zipper puller and the back panel are designed by us and colour coordinated. No details off the shelf. Colours and materials are used discreetly. With that we create accents that don't seem overloaded and yet stand out. In the FW17 collection we capitalise on/with?? strong colour blocking in subdued shades and matching details. The collection is supplemented with Street-Art-inspired geometrical prints as well as abstract depictions of organic elements.
Please list your three key products you are pushing for next season.
The AEVOR Daypack has proven to be a stand out product in our first two collections, and hence is staying our core product. On top of that we will offer a Rolltop- and a bigger Bookpack-Model that will move to the forefront in 2017.