Dakine Backpacks FW17/18 Preview
Retail Buyers Guide: Backpacks FW17/18 Trend Report
CATEGORY: BACKPACKS
BRAND: DAKINE
INTERVIEWEE: MARKUS OTTO (EMEA MARKETING MANAGER)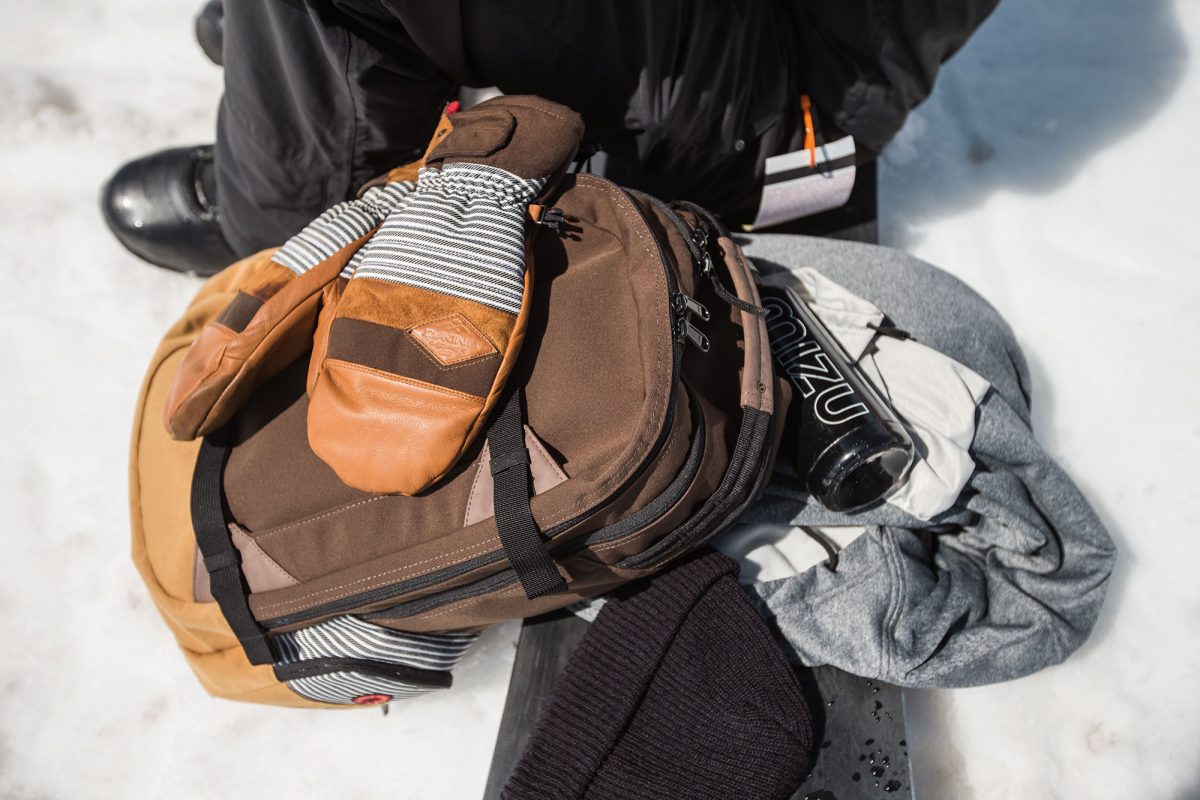 What makes this product category important to your brand?
Dakine is globally known for its fun but functional, high quality backpacks. They form the centrepiece in the architecture of our range. They are also responsible for a solid chunk of our business. Styles like the Heli Pro, that pioneered a whole new minimalist technical pack category, became truly iconic. We are proud of them and they have a huge fan base of action sports enthusiasts all over the world. Other important winter product categories are our outstanding glove range and our travel bags and accessories.
How are you segmenting your backpack collection?
The simplest way to divide our range without going too much into detail is by technical and lifestyle oriented products. Technical packs are designed responding to the specific needs of our athletes. They aim to provide the right features to spend a better day while travelling or riding.
What technical features can we expect to see in backpacks?
We provide the full range of key tech features, from more sophisticated ones like removable airbag systems or integrated back protection to more simple ones like vertical/diagonal ski/snowboard carry systems, deployable helmet carry, snow tool and shovel pocket, ice axe loop or rescue whistle on sternum strap.
What general trends are you noticing?
The current market situation for backpacks is definitely changing. A lot of brands have discovered backpacks as an attractive product category. Our end consumers have a very wide range of school, lifestyle or functional oriented packs on offer. Depending on the country, we can tell that wearing backpacks is definitely back on trend again. That was not really the case a few years ago. So we are happy with the recent developments and we are looking forward to the coming winter. Let's pray for snow!
Are you telling any stories through this category for FW17/18?
Yes, usually all our products are connected to different marketing stories. In most cases they tie in with the adventures and projects of our team riders. On the European side, watch out for the edits of snowboarders Elias Elhardt and Victor Daviet and skier Jeremy Pancras.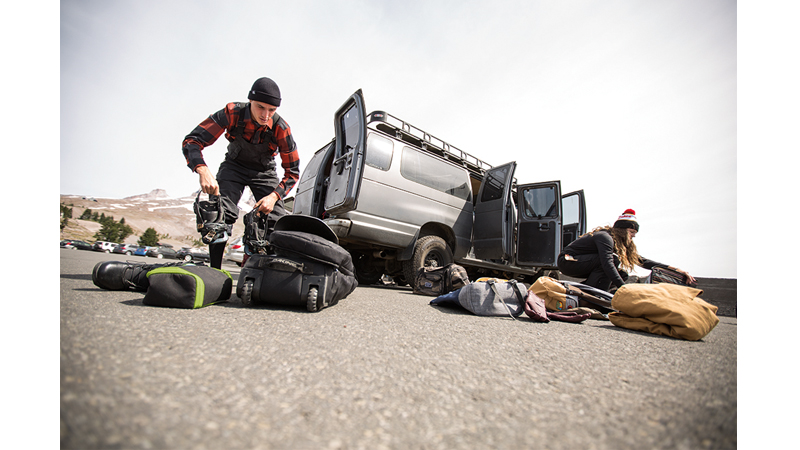 What are you doing with price points?
We don't position ourselves on very high or low price points. We want to provide best in class backpacks for an attractive and competitive price range. One key point concerning prices is to control the online distribution. That being said, our technical packs range is divided in 3 main categories:
Heli Series

: do all, clean-aesthetic with a broad user base: snow lifestyle, resort riding, light backcountry, mostly price point (from 70€ to 110€)

Mission Pro Series

: medium-technical, utilitarian snow packs with snowboard inspired aesthetic, price sensitive (from 85€ to 125€)

Poacher Series

: most technical, airbag-compatible packs for the consumer with the highest technical demands. Higher priced (from 85€ to 230€)
What are you doing with materials, colours and textures?
We aim to keep things fresh and we never stop searching for new ways. All our product developers are obsessed with new ideas and they are great at thinking outside of the box. We have an awesome team with the best guys and girls available for that mission of craftsmanship.