Pacsafe Backpacks FW17/18 Preview
Retail Buyers Guide: Backpacks FW17/18 Trend Report
CATEGORY: BACKPACKS
BRAND: PACSAFE
INTERVIEWEE: MARCUS JOHNSSON (VP OF DESIGN)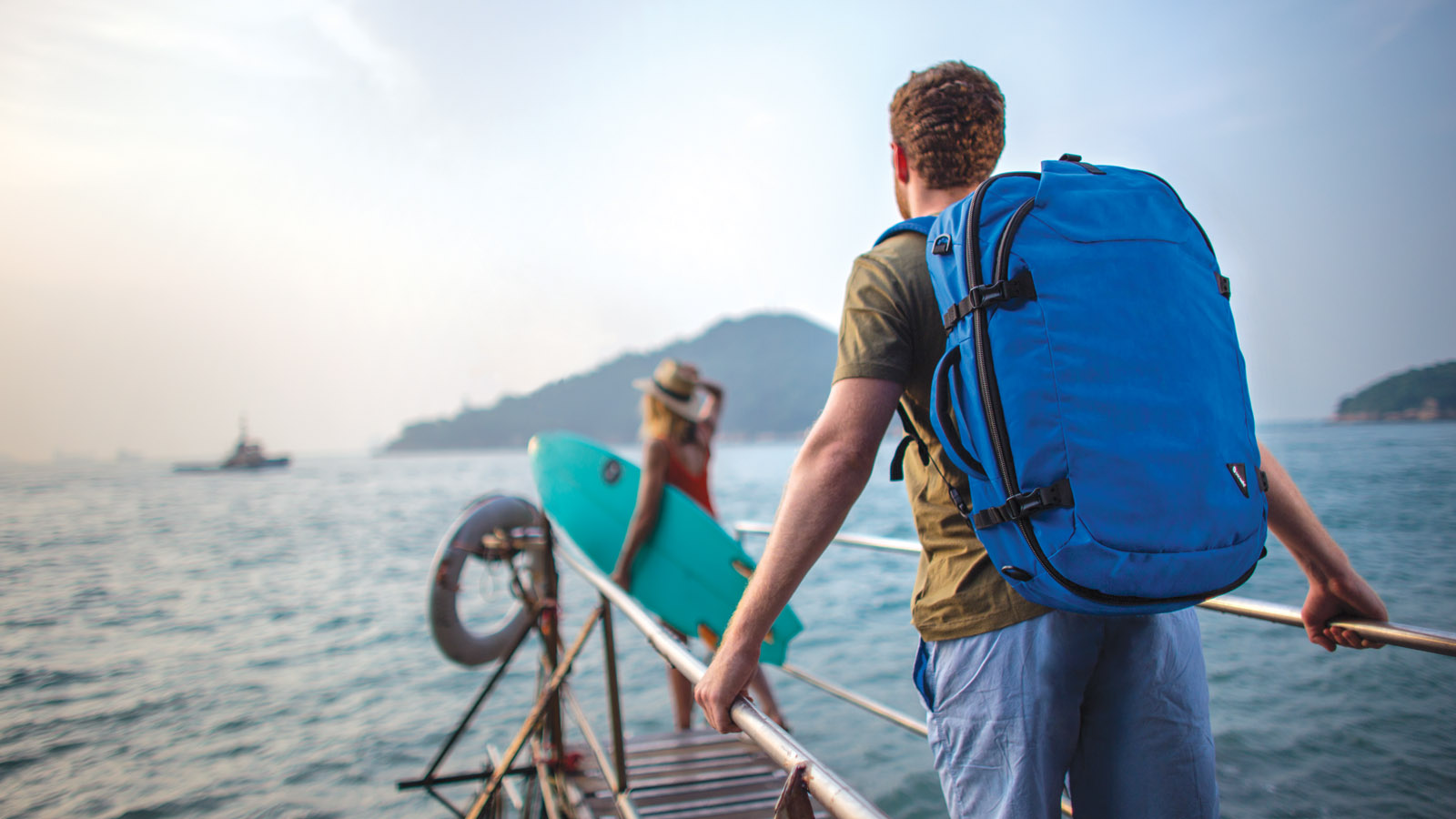 What makes this product category important to your brand?
Backpacks are simply where it's at. We've all seen a dramatic increase of backpacks for both men and women in the past years, and the trend is continuing in the same direction.
How are you segmenting your backpack collection?
Our way of categorizing backpacks is probably very different from many other brands taken the unique character of the Pacsafe brand. We look at our bags from a security level point of view, where we segment our products based on how exposed it will be to theft.
What technical features can we expect to see in backpacks?
Pacsafe has made a name for itself in creating innovative solutions to the bag industry through bags that are offering a peace of mind at any journey. We have tons of patents involving anti-theft security so when getting a Pacsafe you're not getting any other ordinary bag. We have our famous eXomesh – which is an intricate metal wire net hidden inside the fabric, we have stainless steel wires woven inside Dyneema webbing, our intricate zipper locking system – Roobar, RFID scan proof pockets etc.
What general trends are you noticing?
People are worried about getting their things stolen, whether it's personal data or belongings, and this is something we see is growing into a spread of categories where we've not seen the consumer pull in the past.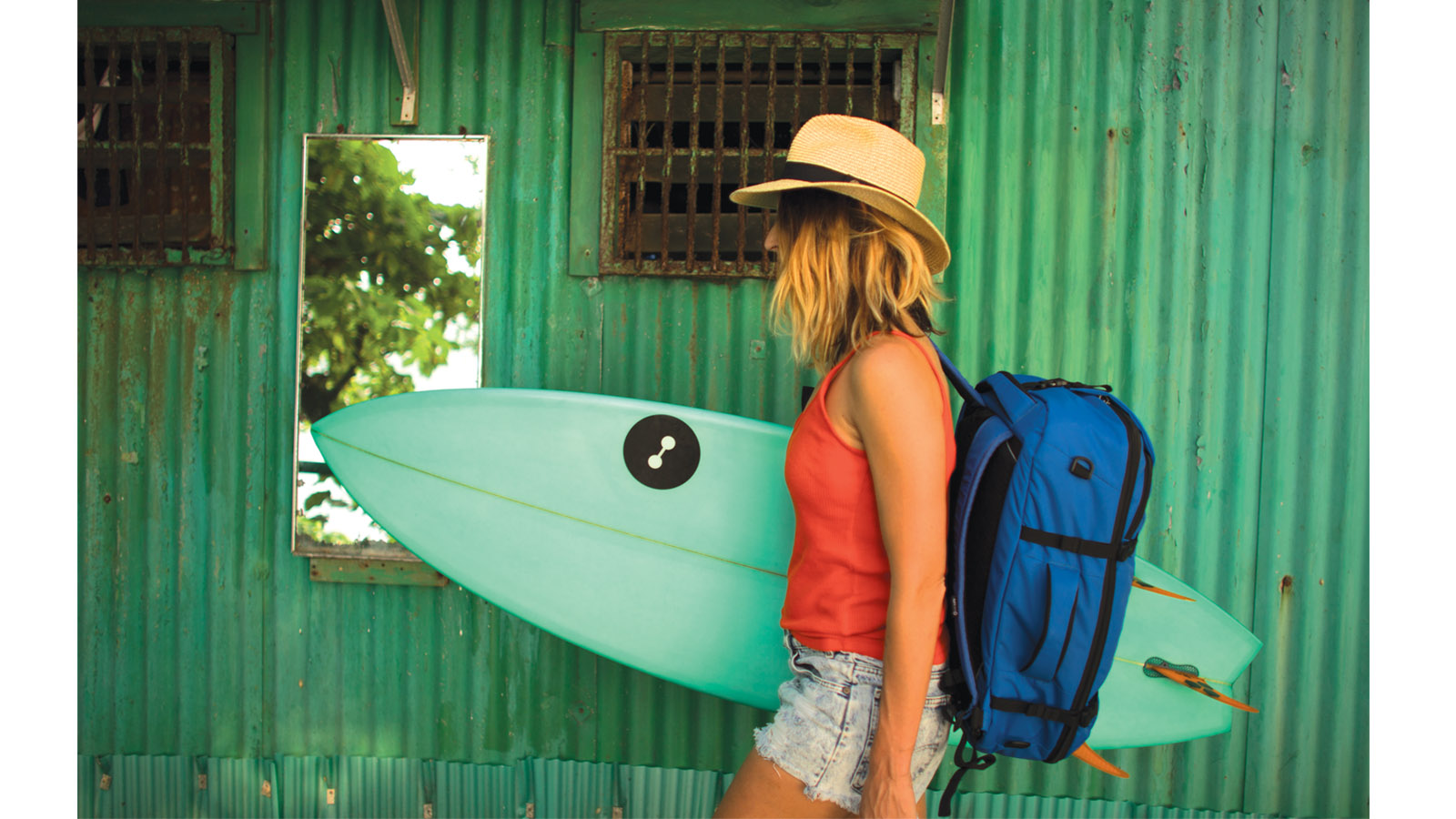 Are you telling any stories through this category for FW17/18?
The big one for us is around peoples search for that perfect everyday backpack that's just perfect for you. That's why we are bringing backpacks with an edge but at the same time lends to any situation, be it commute, travel, or just kicking back in the park.
What are you doing with price points?
The typical price points we've seen as perfect recipes for success means less and less these days. People aren't looking for a price point as much as they are looking for that little extra in a product. That's why we aim at having a good variety of products at different price points and with different level of technical innovation.
What are you doing with materials, colours and textures?
We will have a contrast rich offering across the line where we have lightweight and bright materials on one end of the spectra and rich genuine and desaturated canvases that wears beautifully over time on the other end.
Please list your three key products you are pushing for next season.
Travelsafe X15 – This is our top of the line product from an anti-theft point of view. It contains a fully lockable eXomesh 360 vault, which is ideal for locking up your valuables before hitting the waves or leaving them behind in the hotel room etc.
Citysafe CX Convertible Backpack – A unique style driven backpack that seamlessly transforms into a crossbody handbag. That perfect hybrid that works equally well during day as a backpack and a cute handback at night.
Intasafe Backpack Tote – We heard our customers and we made it. Our Intasafe line is one of our high end lines and it just got a new companion. This bag works as both a backpack and a tote. It's unisex and it looks ace.