Brunotti Men's Surf Apparel FW17/18 Preview
Retail Buyers Guide: Men's Surf Apparel FW17/18
CATEGORY: MEN'S SURF APPAREL
BRAND: BRUNOTTI
INTERVIEWEE: ANOUK VAN HAASTER (ENGAGEMENT MARKETING MANAGER)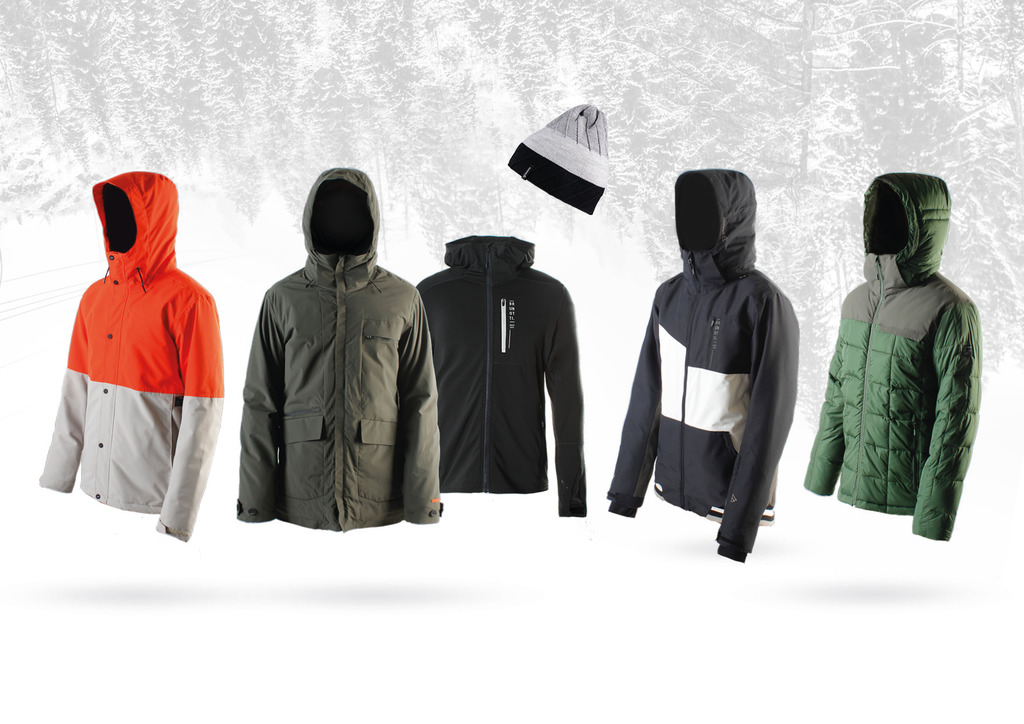 How has your winter Surf Apparel segment evolved since last winter season? What's your focus in terms of products, categories and SKUs?
Besides our full range of technical wetsuits like our Bravery, Krypto and 6/4 hooded Bravo wetsuit + accessories like booties and gloves, this season we will launch a full outdoor collection. This collection includes items with the technical specs from our surf knowledge. We use technical materials like super flexible light weight neoprene, quick dry inner linings on chest and lower back and taped seams.
What are the main trends you see popping in your Fall Winter 2017/18 Surf Apparel line?
Product and function is key! Freedom of movement, lightweight materials and quick dry products. We've also omitted all superfluities, which results in minimalist silhouettes.

Which approach(es) did you give to your product line? What are the key inspirations behind your collection this year?
We make the whole Brunotti story one. In all collections we will work from the core. So all items are developed with our technical knowledge and strong heritage from the board sports world. Our core line, the RDP – Rider Developed Products arises from our technical knowledge.
So our wintersports apparel, surf apparel, boards and softgoods are all one, one identity. One strong board sports brand with the important technical and innovative specs and details from board sports.
Important news: we use a new logo which we use for all collection lines: boards, softgoods and apparel for outdoor moment like after the winter surf sessions.
In terms of fabrics, materials and textures, what are you working on for Fall/Winter 17/18?
-Gravity – This lightweight quality label is divided into three gradations; Gravity.01, Gravity 02 and Gravity 03. For the different board sports, lightweight materials create additional freedom of movement.
-Sphere – Sphere is the Brunotti label for the waterproof and breathable lamination layer. We have jackets with a 10k, 15k and 20k water resistance. This number indicates how much pressure the fabric can stand without getting water through. In addition, the fall/winter 17/18 collection has a standard of 8k, 10k and 20k.
-Water repellent materials
-Flexible light weight neoprene
-Quick dry inner lining
How do your colour palettes look for men's FW17/18 season?
Two color stories:
Classic active: aqua blue, orange, navy

Natural colors: green, black, white, grey
Anything else you'd like to say about the surf apparel market in general and especially for men?
Product is key, functionality, minimalistic silhouettes, new developments in materials and functional details
Please list and detail your top 3 pieces including imagery.
-We are launching a full suit for winter sports and a matching winter wetsuit with hoodie.
-3 layering system: down jacket, with a softshell jacket