Switchback Bindings FW17/18 Preview
Retail Buyers Guide: Bindings FW17/18
CATEGORY: BINDINGS
BRAND: SWITCHBACK
INTERVIEWEE: Cleay Perham – Product Director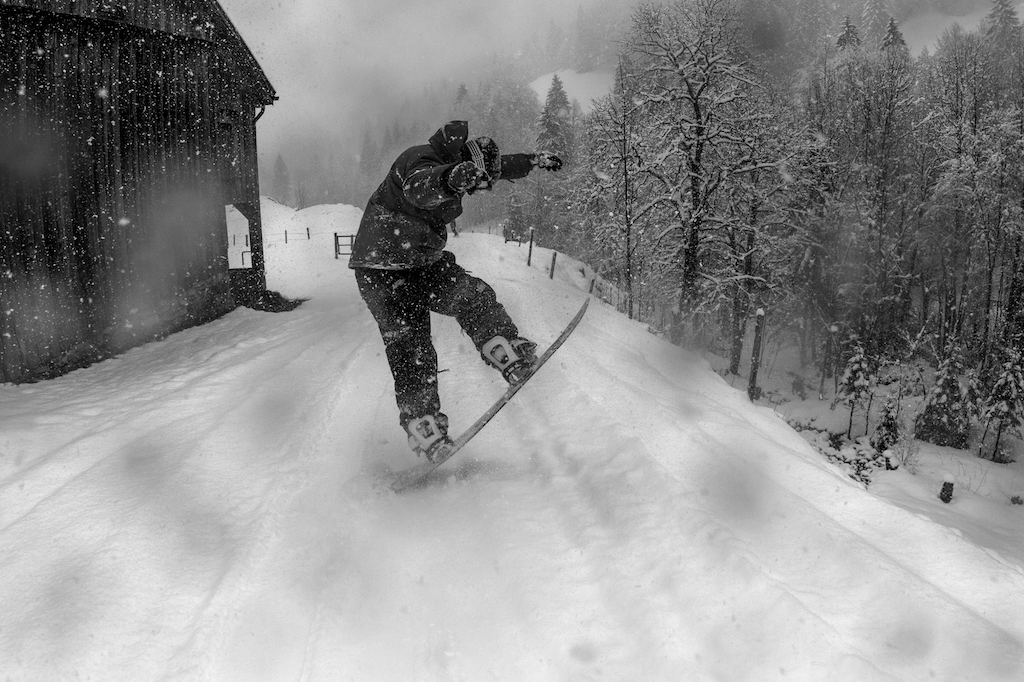 What are the most important products of your 17/18 line, and why? Please tell us about them, and what makes them the highlights.
The 17/18 season will see the results of three years of hardcore R&D with the release of our new Aeron Base. We went back to the drawing board to design a truly next-generation snowboard binding. We've combined advanced, industry-first production techniques with smart design to create a lighter and stronger baseplate. The Aeron Base offers an ultimate board feel, strength, and adjustability. We recognized that different areas of a baseplate have to endure different stresses, so it's logical to use different materials. Other brands do this with heavy, clunky screws and bolts to connect parts, but we've engineered an advanced over-mold injection process that fuses forged aluminum and glass filled polyamide Nylon parts into a single solid unit. This provides a bond with unprecedented strength. Paired with tool-less adjustment of the heelcup, straps, and heel padding gives a consistent fit for all boots. These innovations make our Aeron Base the most advanced binding baseplate on the mountain today.
The market is asking for more board feel at the same time as effective cushioning. How are you hitting the sweet spot?
We don't build our bindings on top of a thick EVA cushion, as it makes power transfer ineffective. Instead, we produce our bindings with targeted cushioning where you need it (under the heels and on the four corners). We reduced the disc size on the Aeron Base to further accommodate foot flex.
Which new materials are you using in your bindings?
We implemented an industry first "over-molding" technique on the Aeron Base. We fuse forged aluminum with our own high-grade polyamide Nylon component. This enables us to put strength and stiffness where we need it and keep flex where want it.
Please tell us about the dominant colour themes for next year's bindings?
No matter how good a binding is, a big part of the end consumer's decision is still based on aesthetics and "will it match my board." We offer Switchback sets that perfectly match key Bataleon Snowboards as well as strong stand-alone designs. Since most of our accounts carry both brands, it makes selling a pair of Switchbacks with a Bataleon snowboard a no brainer.
Any new ideas in buckles, straps, highbacks, bases (or baseless)?
We continue to offer five high back options and two strap set variations. These can be purchased separately to fine tune your bindings, and make our product extremely versatile for all conditions. We simplified our padding options for 17/18, and all bindings now come with padding integrated into the base. All our highbacks, 16/17 and forward straps are compatible with the new base, so if you already own a pair of Switchback Bindings, you'll be able to swap your existing components over to the new base for an entirely new riding experience.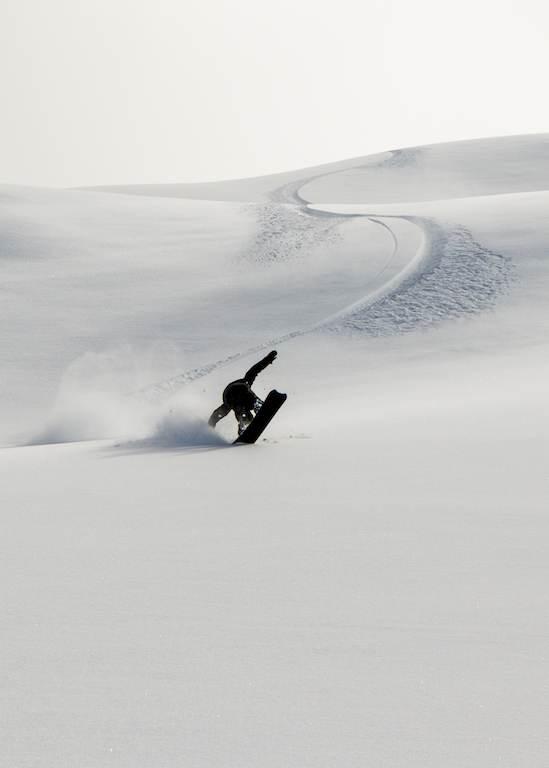 It's important the binding fits the snowboard boot correctly. What do you do to make sure the fit is OK?
Fit was a crucial aspect of our R&D process. As we don't make boots, we want our binding to fit well with all boot brands. Our current base had some limitations with larger sizes (46/47+), so we wanted to solve that in the process of designing the new base. Before we began, we measured multiple data-points from hundreds of boots; across dozens of brands to be sure our dimensions hit the sweet spot. We then created a new size adjustment system to tool-lessly adjust the heelcup, strap, and heel padding position to give the same fit over the entire adjustment range, whilst also keeping the boot centered over the board. This feature should also be appealing to shops, as they will need to stock less sizes. The Aeron Base will come in two sizes that cover the full range of boot sizes, XS/S/M and M/L/XL.
Which factory do you use for production? Any factors other than cost that led this decision?
We utilize different factories for different parts of our production process to make sure we get the best product possible. One factory may be better at stitching while the other is better at injecting. We believe in a modular sourcing approach.
Finally, why should shops & consumers buy your bindings over the competitors'?
Switchback Bindings provide customers with a quality product that is highly customizable and upgradable, all without the use of tools. The new lighter and adjustable Aeron Base will launch Switchback into the upper echelon of the binding market. The unique combo of forged aluminum and hi-grade polyamide Nylon is the best combo for board feel, flex and strength on the market.