Iriedaily Women's Streetwear FW17/18 Preview
Retail Buyers Guide: Women's Streetwear FW17/18
Category: Woman's Streetwear
Brand: IRIEDAILY
Interviewee: Bella Kruschinski, Woman's Designer at IRIEDAILY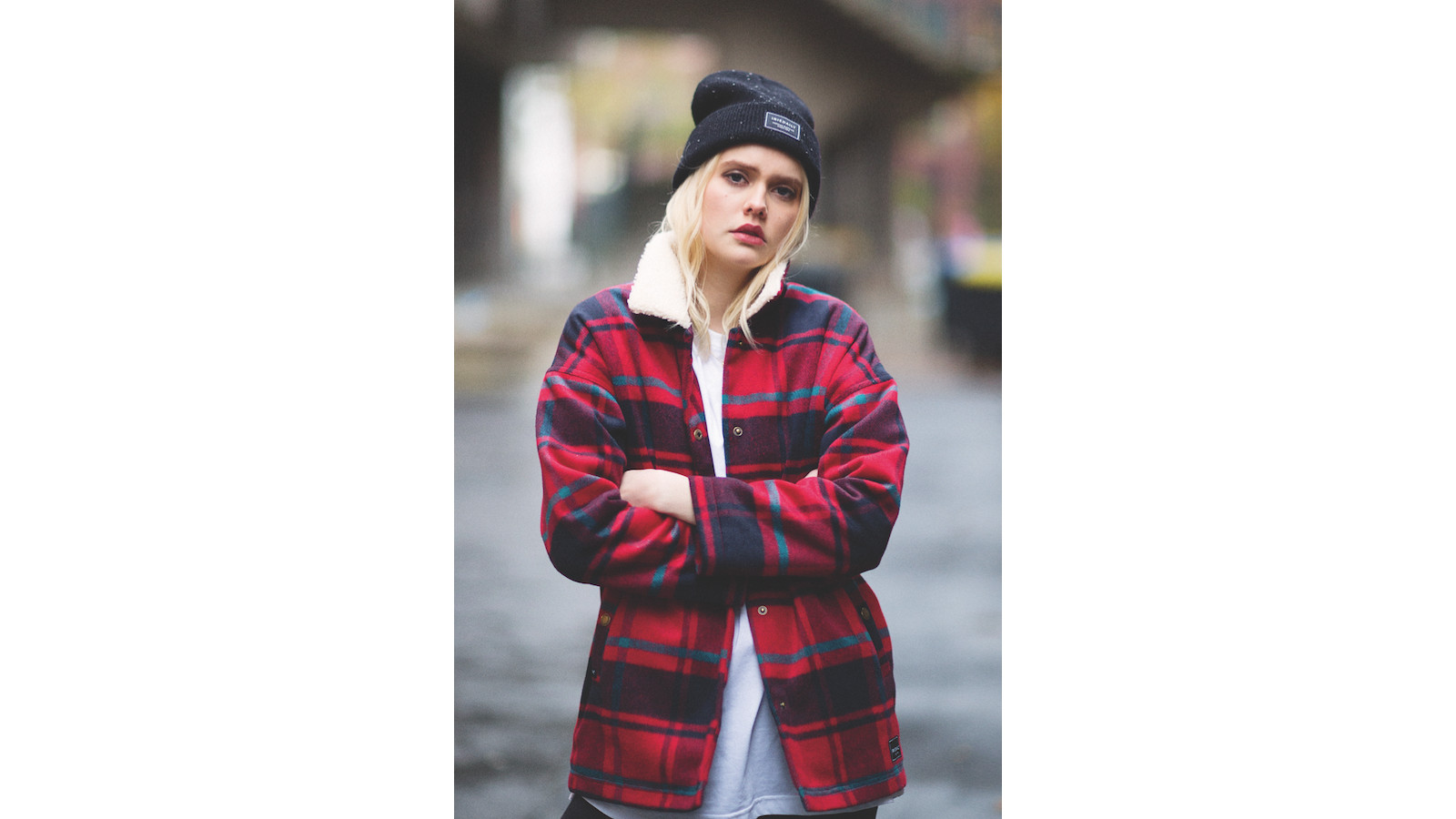 What is the HOT streetwear trend retailers cannot afford to miss this season?
Oversized Parka, heavy structured or patterned knits, casual 7/8 length pants from sporty stretch to wool materials as a new interpretation of a sweat pant
What are the main themes and inspirations in your FW17/18 Streetwear range for Women?
IRIEDAILY's FW 2017 collection claim is "Reclaim the Streets" and is dedicated to our roots and where we started 22 years ago!
In terms of colours and patterns, what are the main themes for FW17/18?
Black, navy and olive are the main colours incl. caramel and bright red as a highlight for this season
What about silhouettes?
Besides our classic carry over fits, the collection features sporty and modern oversized silhouettes.
Any new materials or textures you're working with?
Velvet and Waffle Pique for sweatshirts and water-resistant high performance peach cotton for jackets.
Please take us through three key products that retailers should put on their order sheets.
Plaid Team Jacket: A modern crossover of lumber jacket and coach jacket in an expressive wool check with a warm teddy collar
Cape Knit: A true winter style with mountain feeling in a heavy block knit
Snow Civic Pant: A modern interpretation of a classic jogging pant in wool optic.