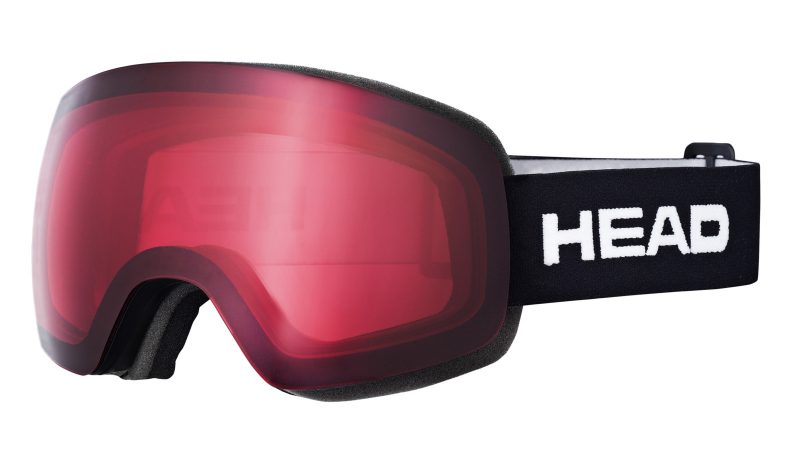 Head Goggles FW17/18 Preview
Retail Buyers Guide: Goggles FW17/18
Category: Goggles
Brand: Head
What is THE hot new trend in your goggle line for FW17/18?
Head is pretty new to the goggle market, but we've done our homework and since two years now the goggles category is the "teachers pet" of the protection category.
When talking about trend, it is definitely our SOLAR model – a frameless, toric goggle featuring everything you need for function and looks, but not more – fully flash mirror coated, for 49€ retail.
By pre-packing it in a box of 8 pre-selected goggles in a master box which turns into a counter display when opened, we opened up a whole new category for retail and rental.
This is probably why the SOLAR was awarded as WINNER by the ISPO Award jury 2016, and the model went through the roof. The southern hemisphere reported a great sell-through as well, which makes us believe strongly in this model and category for the future.
Also, we launched a new top-of-the-line model with the GLOBE. A toric goggle with big, bold looks and frameless design.
Lenses: What are your most popular tints? Are there any technical innovations to talk about for next season?
For the first time we launch our own lens technology, called TVT – Trans Vision Technology. It is a contrast enhancing technology, offering a red and a green tint, depending on a consumers preference and the conditions she or he faces most when on the mountain. The thing about TVT though is that it's mirror coating is attached on the inside of the lens, making TVT lenses scratch resistant. The mirror coating ads a great look and is protected by the lens itself. Perfect vision. For longer.
Are you doing spherical or cylindrical or both versions?
We offer toric and cylindrical lenses for all face forms and preferences, from big and bold to small and minimal.
Frames: What system(s) are you working with? Any innovations / new features here?
Our top of the range features a speed snap lens exchange system, but all our lenses are exchangeable. We also offer a wide range of spare lenses, coming from our strong efforts in alpine ski racing.
Our line is mostly determined by a very modern and clean, frameless lens design.
What about the colour and pattern highlights for 17/18? Are they tied to other parts of your range / product offerings?
Its all about the looks – flashy mirror coatings meet strong colour blocks. But there are also some models following the pitch-black trend. Goggles and helmets are developed together, so there is a lot of colour matching with this category.
In a nutshell, we offer a very commercial range which we believe meets the trends in the market and reflects our brand direction in a very good way: clean, modern, technical.
Please talk us through your 3 key models for FW17/18?GLOBE TVT
Big, bold goggle with contrast enhancing technology
The GLOBE is a brand new goggle with a big, bold toric lens design. This double lens offers top-of-the-line UV protection and anti-fogging qualities, while its frameless construction creates a modern outline that is perfectly helmet compatible. The goggle's Speed Snap Lens Exchange system allows lenses to be swopped on the go and new TVT lens technology delivers enhanced contrast and improved scratch resistance.
HORIZON
Perfect fit, optimum comfort and unrestricted field of vision
The HORIZON is a co-creation of HEAD and their athletes. It delivers supreme comfort, unmatched eye protection, function and cutting edge style in all winter sports environment. Features include ultimate UV and anti-fogging, a very wide field of vision, Speed Snap Lens Exchange system, helmet compatibility and slip-free silicone strap backing.
SOLAR
Bargain award winning goggle featuring everything you need
The SOLAR FMR is a revolution in on-mountain eye protection and sports a coveted ISPO WINNER 2016 award. It is a slim-line, lightweight goggle with a frame-free construction. The face foam is fitted directly onto a flashy mirror coated spherical double lens, creating the perfect goggle for style-conscious, fun time skiers and riders.