Finnish Eco Skateboard Company, Uitto Boards
Uitto Boards are a Finnish skateboard company founded in 2014 who produce durable and ecological boards, with great attention to detail from the latest in material technology. SOURCE spoke with CEO and Designer Joel Raivio to find out more about this unique and sustainable skateboard manufacturer from Finland.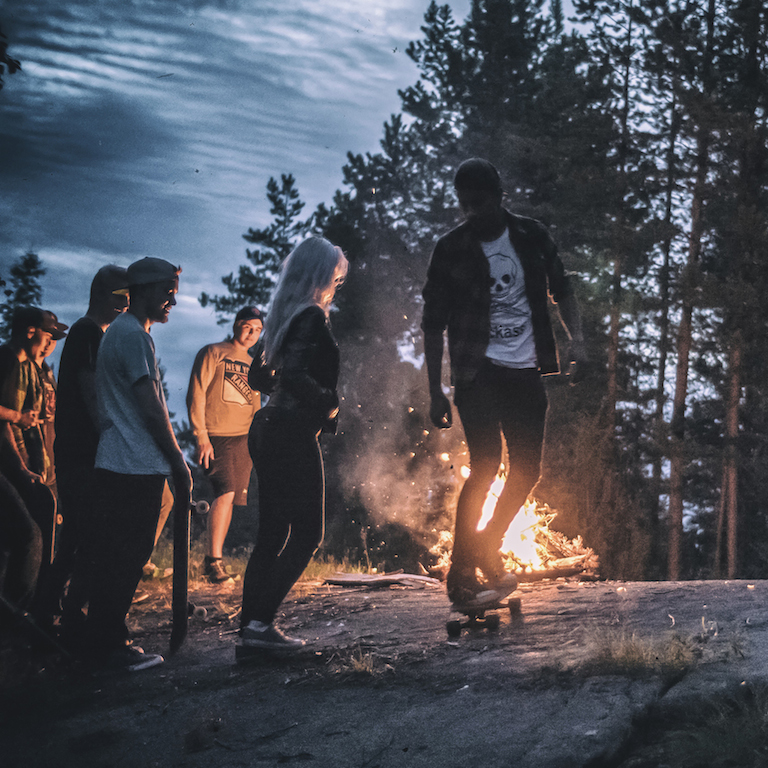 Please give an overview on how and why the company began.
Uitto Boards started to form while I was studying in Lapland. We started to develop alternative techniques, materials and shapes with a group of friends. Most of us studied industrial design at the time, so trying different approaches to board building came naturally to us. Uitto wasn't a business until Henri Vanonen stepped on board a little over a year ago. He has a background in economics and knew what it took to build a company.
Who is on the management team, and what are their backgrounds?
Officially our management team is just Henri and myself. I design boards and Henri is the head of finances and business development. Behind the scenes we have a dedicated group of friends who help us and enjoy riding our boards. They are a valuable asset and our biggest fans and critics.
What is the company ethos?
Uitto means log driving in Finnish (a means of moving logs from a forest to sawmills downstream using the current of a river). We aim to bring this culture to the 21st century. By standing sideways against the current, riding pieces of wood just like they did a century ago. We manufacture top quality boards and develop sustainable board building methods and ecological materials.
What sets you apart from your competitors?
We go that extra mile to make sure our boards are top notch. Our design process starts from the ground up every time. We constantly develop materials, production methods and test new board shapes and constructions.
Could you tell us about the way in which you use local resources in your products?
The Uitto Biocomposite Skateboards are made from sustainable softwood fibres, harvested from Nordic forests where tree growth outweighs the rate of forestry. Our decks are 100% recyclable as they can be re-moulded. The recycling process actually improves the characteristics of the material. The factory we use in Eastern Finland only uses certified green energy from renewable sources. Our boards are manufactured in a closed cycle process and no waste is created during the making of our boards. We don't use any harmful chemicals or compounds. Our bio composite material is even safe for food contact.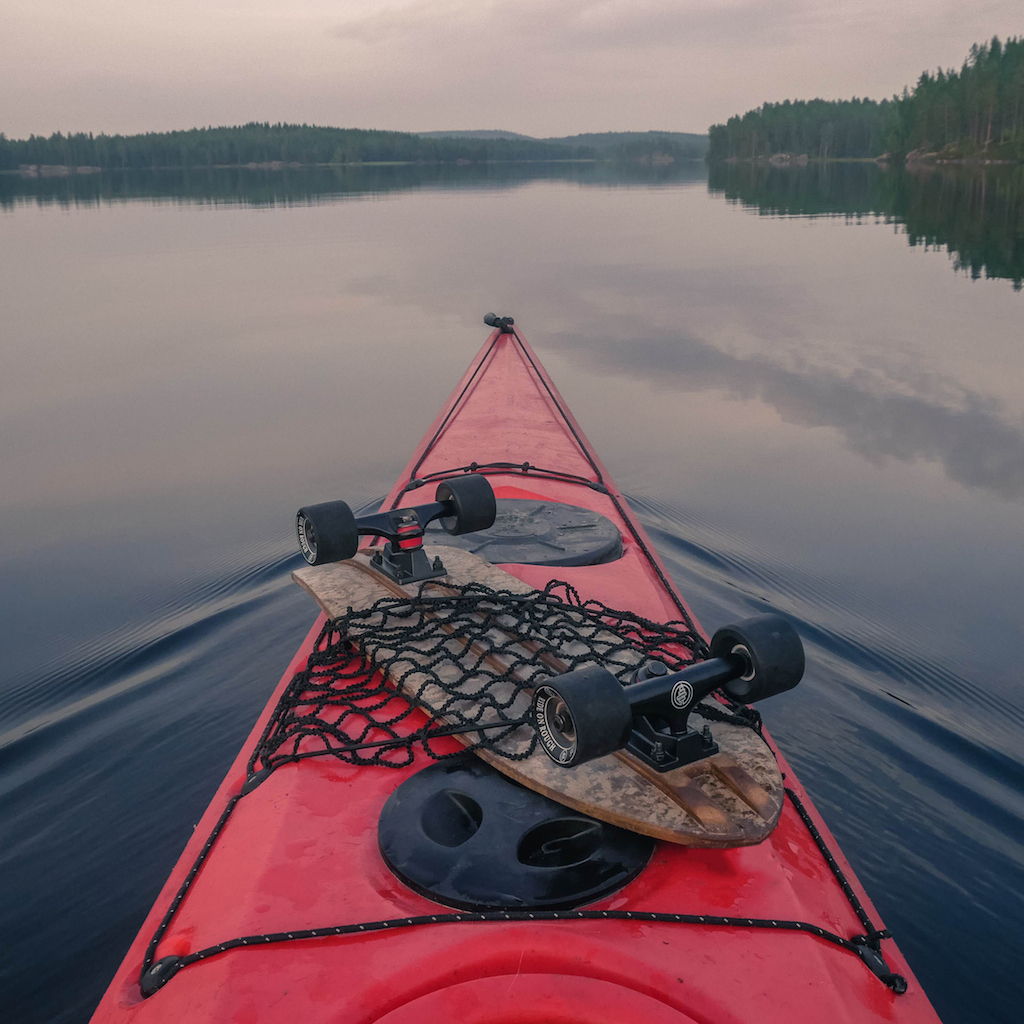 What do you find important about the European market?
We think that the market in Europe is dynamic and faster to accept new development. This makes the market interesting and more volatile. We feel like that is great advantage for us as we focus in product development.
How do you support athletes and boardsports?
We are a board manufacturing company and our plan is to make good boards and have fun doing it. We love to collaborate with passionate riders to develop our products. We aren't looking to sponsor anyone just for the visibility. We believe that products should represent their riders and vice versa. We would also love to collaborate with other brands and develop products with them.
What other marketing are you running?
We launched our biocomposite skateboards with a global crowdfunding campaign last summer. Now we are starting full-scale production. I'm pleased to say that our most effective way of marketing has been word of mouth. We also invest time and effort in engaging customers by quality photos and video.
Why should retailers sell your brand?
We have a product that is both more durable and ecological. Our boards are impervious to water and moisture and do not warp, delaminate or deform. We provide a unique product with an appealing brand. Every board we make has a unique organic fibre pattern. Our boards are a feel good product with benefits. We also provide a good price point and good margins.
What do you see for the future of your company?
We hope to make a change in the disposable nature of boards. We are constantly developing better and more sustainable ways to build boards. We believe that the best way to serve our clients, the culture and the industry is to make good products.
What do you see for the future of the industry?
I believe that the industry has stagnated for too long. There is not much that differentiates most big brands. We believe that the key for the industry to survive is to focus in product development. Brand building alone won't suffice now that the market is saturated.