Brand Profile: Work Hard Play Hard With New Apparel Brand Surf Perimeters
Jim Storey knows the struggle that many action sports enthusiasts suffer at the hands of the work/play scenario. Those that work in landlocked urban areas regularly long to escape the city for a slice of adventure but work commitments so often leave little time for such activities. With his Surf Perimeters apparel collection Jim actually celebrates this dual role with minimal, clean pieces that are suitable in the city and on the beach.
Brand Name: Surf Perimeters
Interviewee name and job title: Jim Storey, Founder
Web: www.surfperimeters.com
Email: [email protected]
Please give an overview on how and why the company began?
Working in London for the last 20 years or so, I've really struggled to connect to mainstream surf and lifestyle brands – the designs and styling can be (for me) a bit too gnarly to wear in my everyday life and the brand imagery and lifestyle shots often feel intangible. Almost unreachable for someone who spends most of his time in big cities, long distances from the nearest break. So I've always found it difficult buying into the ethos and culture which they represent because it's not my reality.
I strongly believe that surfers are not defined by location or vocation. It is the shared spirit which unites us. And I've longed for a brand which really understands this. A brand for the slightly more discerning surfer who navigates different environments in their daily life and wants to weave a more minimalist, contemporary saltwater brand into his wardrobe each day in order to keep the fire burning.
We all live a kind of yin / yang existence and, for some of us, getting a healthy balance between the two is really difficult. In my life and certainly throughout my career to date, I've found that the yin really dominates due to work and other commitments, which leaves very little time for me to enjoy the active yang side of my personality. That need to get out there and immerse myself amongst the raw power and beauty of Mother Nature, to experience new environments and find empty line-ups. The yearning for the great outdoors and surfing in particular always burns deep down, but the realities of stoking it can start to fade due to time and / or location constraints.
And that is at the very heart of Surf Perimeters' identity. We understand the boundaries between city and surf. Work and play. Passive and active. We 'get' the fact that it's not easy to find a balanced equilibrium between the two if you live in a landlocked location or have little time to get to the waves. And we therefore want to bridge that gap and speak to both worlds. Sharp, contemporary lines for the more passive, discerning look alongside technical, innovative styles for getting out there.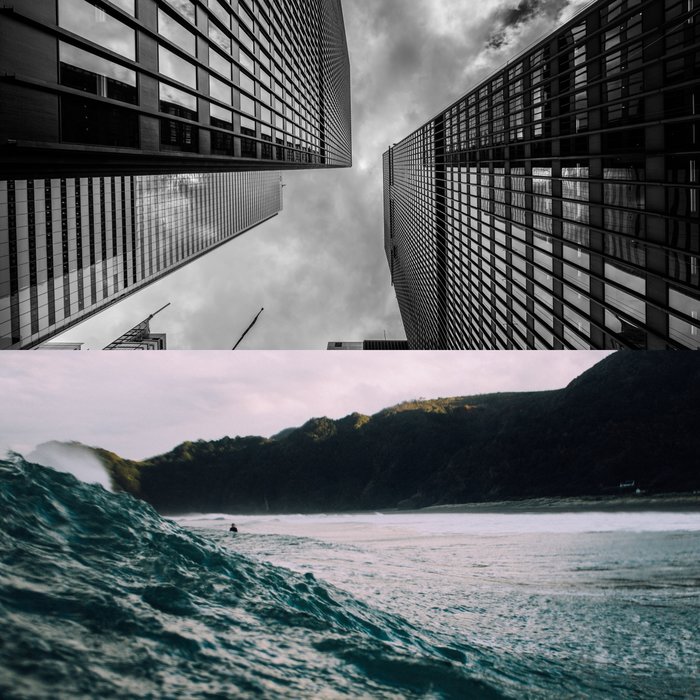 Who is on the management team, and what are their backgrounds?
Just me at the moment!
I was born in Cornwall and then moved around the world a bit when I was younger, ending up back in the UK from the age of about 10.
The ocean has always been a big part of my life despite the fact that I've spend most of my working career in landlocked locations! My wife and I actually moved back to Cornwall in 2008 because I longed for that proximity to the surf again – I was flying to London from Newquay Airport every week but then the financial crisis hit and I ended up having to stay in London over weekends so, after about a year, we had to move back. In retrospect, I think having to return to the big city environment and lose that connectivity with the sea again really affected me and probably ignited my thinking behind Surf Perimeters.
Career-wise, after finishing my degree at Exeter University, I kind of gravitated to London with my mates to find a job and ended up working in Management Consulting which is what I still do today, albeit on a freelance basis now. It means I can pay the bills and also have some flexibility in between pieces of work to dedicate to SP as well as spend time with my amazing family.
What is the company ethos?
We are an authentic, refined surf brand which strives to encourage people to hang onto their dreams and keep the fire burning.
Life is about finding that equilibrium between working / building a career or starting a business … and finding time to do the things you enjoy. I want SP to help fuse these two together. If surfing and its associated culture is deep within your soul, then it should be part of you whether you're in a boardroom meeting, commuting on a train or getting amongst it in the great outdoors.
Have the best of both worlds now rather than at retirement. Work hard and play hard. Don't relinquish experience as you build your career. Do both and live both at the same time.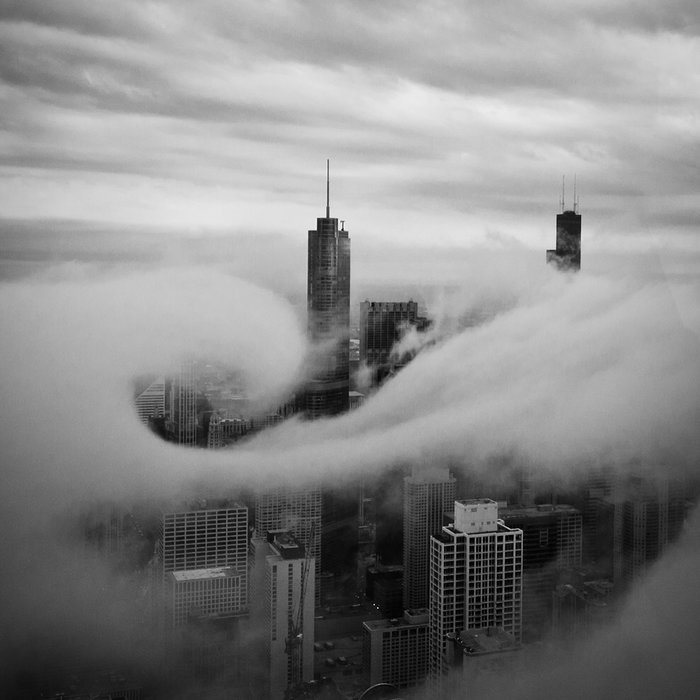 What sets you apart from your competitors?
I think there are three areas which really set us apart from others in the surf apparel market:
Our identity is quite unique – I think so at least! I mean, there are some brands which use surfing and its associated imagery to sell products to city-based people. But most lack authenticity. We are a real, genuine surf brand with saltwater spirit embedded in our soul.
The product styles are extremely high quality across the entire collection as we've sought to raise the bar to offer a more premium product proposition. I guess it comes down to the details, fabric selection and meticulous attention to the manufacturing process. For example, the fabric handle of our Casual Organic Tee range has been brushed to give them an incredibly soft finish and there are subtle stylistic details which add to a more premium look and feel, from twin-needle stitching to glacier grey herringbone neck tape and a woven external label. This unrelenting focus on quality and detail transcends the entire range – e.g. the Organic Crews have been brushed back on the inside fleece for a softer feel, the Endeavour Tech Tee uses a highly breathable lycra mesh for superior moisture-wicking capabilities as well a number of other touches like flatlocked seams and a curved drop-tail hem, and the DBHS Softshell Jacket has a number of innovative details including an internal pen pocket, a hidden wetsuit-inspired key pocket and a micro-fibre cloth attached on the inside of one of the hip pockets. I think these touches of quality will really set us apart from competitors and speak to the brand identity.
The branding itself is sharper and more minimalist compared to other surf brands. Our surfboard icon for example – which features across the range – speaks immediately to saltwater spirit and is very 'clean' in its design. This is really important for us and our brand identity – being able to showcase surfing authenticity in a refined, minimalist way through our branding. Straight away I want people to notice the branding as being surf-related. But equally I want it to be subtle and minimalist. This is a tricky balance to get right but I think we've done it & the feedback received so far has been immensely positive which is great.
You're working with some top athletes/industry professionals, please tell us about this.
Yes that's right – I haven't really been working with them that closely though, I guess it's more that I've sought out their advice and guidance along the way to ensure that the products are as technically proficient and stylistically appealing as possible.
This has ranged from people who used to work at some of the mainstream surf brands in menswear design to professional surfers & snowboarders, freeride backcountry riders and also a selection of people from other action sports.
Importantly, I've also focused on getting input from our target market – people who I snowboard / splitboard with, city-based folk who have saltwater spirit in their soul and want to showcase that in a sharper way, and also regular surfers who are interested in adopting a more refined look.
What other marketing are you running?
Not a lot really – it's entirely social media at the moment which is going well and there is definitely a community of people from around the world who 'get' what SP is all about and buy into the identity. This is great for me to see – starting something from scratch and going it alone can be tough and there are inevitably moments when you question yourself … but when you start to see positive feedback, it rejuvenates and propels you forward.
Generating more awareness for the brand is important though – especially now that we have our launch range of products available. I feel like the foundations have been built – a lot of work has gone into articulating the identity and of course the products as well. We are now ready to take orders from retailers and I'm also going to order in a small amount to sell directly (if I can afford it). There are a number of magazines which I'm speaking to, all of whom are interested in covering us which is great.
It really comes down to cashflow though. We are obviously limited in this regard given where we're at in our evolution, so we need to make sure that every penny spent on marketing is well-considered across a number of dimensions and provides us with what we're looking for in terms of accessing the right audience.
Why should retailers sell your brand?
I think the question above kind of answers this in terms of what sets us apart from competitors. But, in addition, there are two other things which I think are worth mentioning:
I believe that there is a large market out there of people like me who want to be able to showcase their surfing soul in a more discerning, refined way. Surfing and looking sharp are not mutually exclusive. SP strives to combine them together and, by doing so, I want to breathe new life into the surf scene and open it up to everyone who feels an affinity with it. It's going to be a journey but I'm excited about the potential and hopefully retailers will be too.
We've also created an interesting merchandising angle via the yin/yang dynamic. Our identity speaks to both worlds, as does our launch range with 3x yin styles (Organic Casual Tees, Organic Crew Necks and The Navigator Blazer) and 3x yang styles (Endeavour Tech Tee, The Pulse Tech Fleece and the DBHS Softshell Jacket). So, for each style, we have a functional opposite – one for the yin (passive) and one for the yang (active) – i.e. we have the Casual Tees and Tech Tee. The Crew Necks and Tech Fleece. And the Blazer and Softshell. Our logo reflects this yin/yang dynamic and it lies at the very heart of our proposition. Hopefully, this is something which retailers can take into account and reflect when merchandising the products.
Why was now the right time to launch Surf Perimeters?
I think that these days, perhaps more than any other, there is a heightened requirement to be connected somehow to the great outdoors. Whether that be surfing, snowboarding, skiing, climbing, hiking, trail running, sailing etc – a lot of people want to weave that passion into their everyday life and be seen to be associated with it. Be proud of it. And keep that passion alive as they navigate different environments in their lives.
This yearning is really strong in urban environments, I guess because of the distance and disconnect – and I've definitely seen a shift in focus in recent years from people buying material possessions to spending their money on experiences instead. Getting out there and experiencing the beautiful world in which we live – meeting new people, doing new things, pushing personal boundaries and having those memories etched in their minds forever. These are the things that really make us happy. And I think that is becoming really important in peoples' lives, regardless of how old they are.
I think this desire to connect with the outdoors will continue to grow as people realise that there is more to life than just working. So the fusion of fashion and function will become more refined and interwoven. Apparel lines which look great but have a functionality which makes that connection to the outdoors. As my generation gets older, the need to 'live for the moment' becomes increasingly apparent + the prioritisation of experience over materials is ever present. But for Generation Y (the Millennials), this principle is in-built. They don't need to get older to realise it, they already know it and want to find that balance in their lives. In the next 5 years, I believe that this generation will drive the acceleration of this trend, fusing style with outdoor practicality. Have the best of both worlds now rather than at retirement. Work hard and play hard. Don't let location or career ambition hold you back. Do both and live both.
So I think launching SP now makes sense. Our identity is all about keeping the fire burning via more minimalist, premium styling and speaking to both the work and the play. The career and the coast. The city and the sea.
Two separate but inherently interconnected lives which SP can help to weave together.
Where can we check out your products/videos/stuff? (web/Facebook/etc)
Here are our website, Instagram and Facebook pages – have a read through and I'd be stoked to hear from people if they want to reach into me. My email is: [email protected]
Instagram: surf.perimeters
Facebook: @surfperimeters