Brand Profile: The Proof Is In The Sunglasses With Tanner Dame
Tanner Dame and his two brothers set up Proof in 2010 and with a family history in the wood industry and the desire to create a new product from sustainable materials their first prototype sunglasses were made. Since then the brand has continued the ethos of using eco-friendly materials and staying true to their family roots. We spoke to Tanner Dame about the company he launched with his brothers and where the future of the business is headed.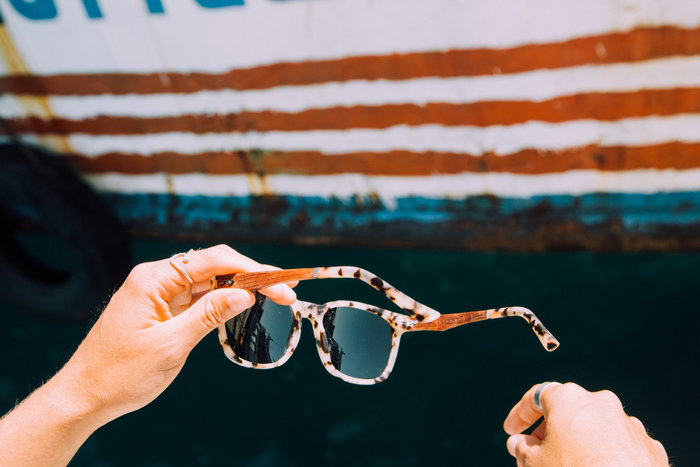 Brand Name: Proof Eyewear
Interviewee name and job title: Tanner Dame
Web: http://www.iwantproof.com
Head Office Address: 314 S 9th Street, Boise, ID 83702 USA
Tel: 208-629-8099
Email: [email protected]
Please give an overview on how and why Proof Eyewear began?
My two brothers and I launched Proof in 2010, but our roots in the wood business go back to 1954 when our Grandpa Bud started a sawmill. We like to say that we grew up with sawdust in our veins, working in the family mill and exploring the Idaho outdoors. The idea to start the brand surfaced in 2010 when my brother, Brooks, was trying to create a wood consumer product, and the first prototypes of sunglasses were created.
Who is on the management team, and what are their backgrounds?
Tanner Dame, CEO: MBA from Boise State University, 2 years in outdoor retail
Brooks Dame, Head of the Board: MBA from Thunderbird, 8 years in sales and management at Woodgrian Millwork
Taylor Dame, Board advisor: BA in Marketing from Brigham Young University, MBA from Thunderbird, 4 years in sales at Woodgrain Millwork.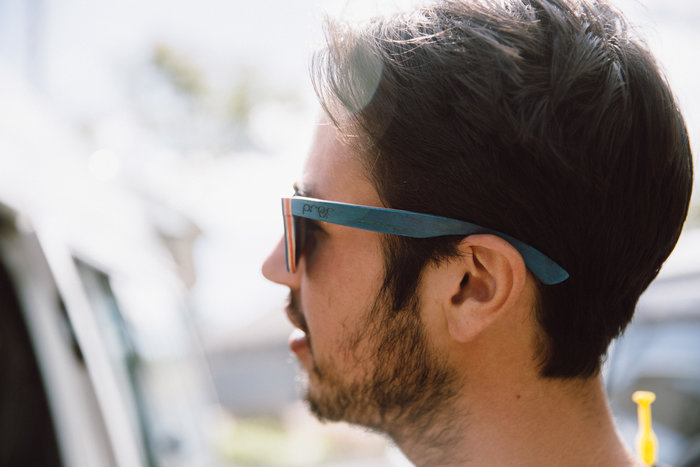 Tells us a bit more about your sustainable eco-friendly product?
Being able to offer eyewear made from sustainable materials is key. All of our frames are handcrafted from eco-friendly, sustainable materials including FSC-certified wood, cotton-based acetate, recycled aluminium and repurposed skateboard decks.
What sets you apart from your competitors?
We always go back to the three pillars of Proof: heritage, eco-friendly & give back. We're an independent, family owned company – that's something we're really proud of. The materials we use means that all of our collections fall within our mission of being eco-friendly, and we've continued to pioneer sustainable eyewear since day one. Since the conception of Proof in 2010, the Do Good mentality has been a driving factor in everything we do. We wanted to create a product from materials provided by the earth that would benefit people and places globally through the purchase of those products.
Could you tell us about your 'Do Good Program'?
It's more than just selling product here. We focus on places around the globe that need the most help and keep it pretty open as far as projects go. We don't just focus on eye care, but anything that can affect change in people from rebuilding homes to providing general health screenings. We know how much need there is around the world, and if we can do our part in helping affect change even if it's small, it's really what drives us each day.
Are you planning to expand into the European market?
Absolutely. We believe that the European market has incredible untapped potential for our product's success. We're excited to partner with new European distributors to continue the expansion of the Proof brand.
How do you support athletes and boardsports?
We're grateful for the opportunities where we can support boardsport athletes. We have several ambassadors who are competitive in a range of boardsports, from SUP boarders and surfers to snowboarders. We also work closely with Boarding for Breast Cancer, an organisation that supports breast cancer, founded by breast cancer survivor and pro-snowboarder Megs Pischke.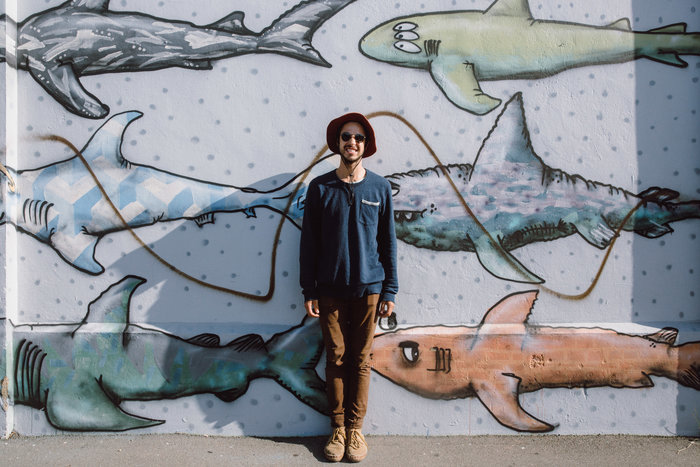 What do you see for the future of your company?
We hope to continue to grow and expand the business so we can provide more resources to the Do Good side of things. We're also excited to continue exploring new styles and materials and really continue to pioneer sustainable eyewear.
What do you see for the future of the eyewear industry?
I think independent brands will continue to emerge and be looked at to set the up and coming trends. Retailers want something different to stay relevant and differentiate themselves from the masses.
I think the mix of materials is going to be something people are drawn towards. Consumers want something unique. Thin silhouettes, keyhole bridges, double bars and rounds are in right now and think will stick around for a while.