Brand Profile: Salty Crew's Meteoric Rise
Salty Crew have been gaining serious plaudits industry wide for the past couple of years and upon hearing the news of Globe's decision to take a stake in the company, SOURCE thought it high time we got the skinny on the Crew.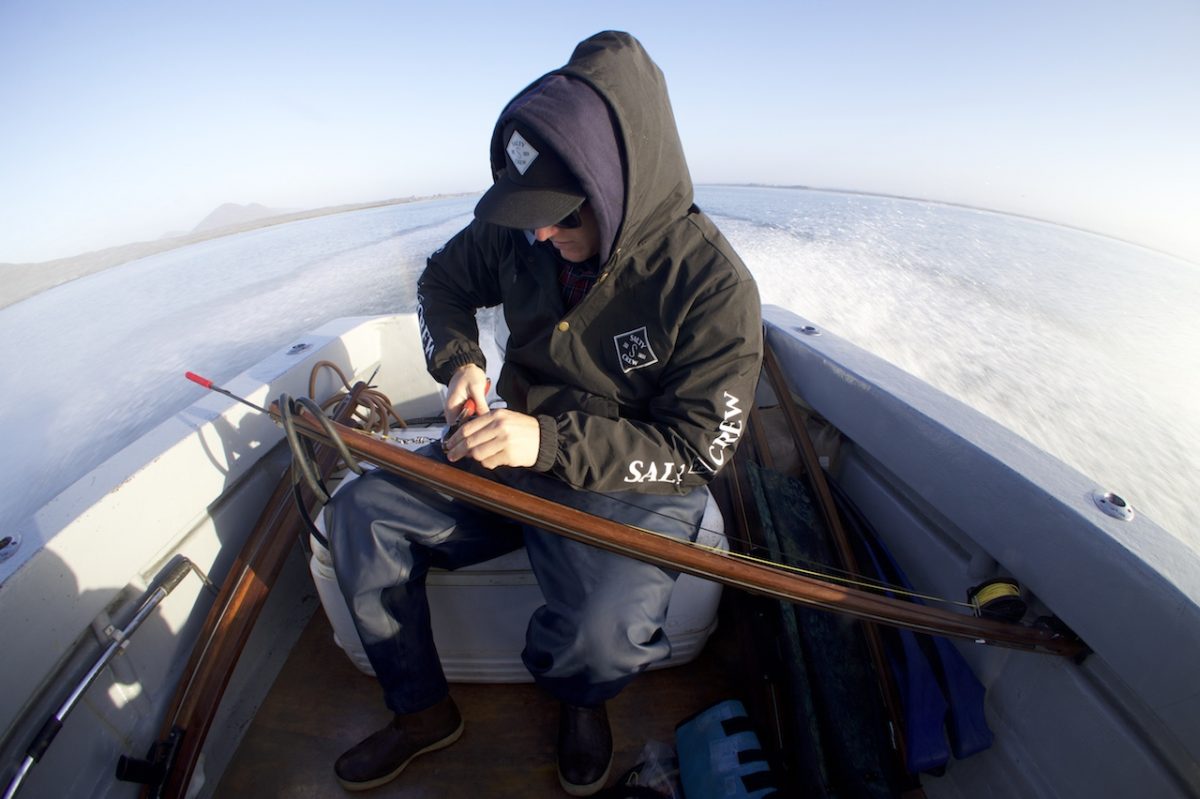 Please explain the idea behind and MO of Salty Crew.
Salty Crew is a movement. A movement back to the beach and the ocean. As our society runs a hundred miles an hour, Salty Crew is a reminder to slow things down and get back to a place where time stops. Cares and responsibilities are lost at sea. Salty Crew is a "Surf Fish Dive Sail" adventure apparel brand, with purpose-built product for the seafaring, and the sharing of an authentic story of those who choose to stay Salty.
Who is on the management team of Salty Crew, and what are their backgrounds?
Tom Ruiz – Sales Director (Former Volcom and Depactus)
CJ Hobgood – Marketing and Team (2001 Surfing World Champ)
Jared Lane – Brand Management (Founder)
How is the brand working in Europe?
We do not have distribution outside the USA at this point. One of the reasons for our recent partnership with Globe International is to access the resources and infrastructure for wider distribution. Globe has an established reliable sales, marketing and distribution network in Europe that we can now access. These resources give Salty Crew a great platform to plug in to and we can focus on branding and marketing for Europe. We are looking to start this process soon.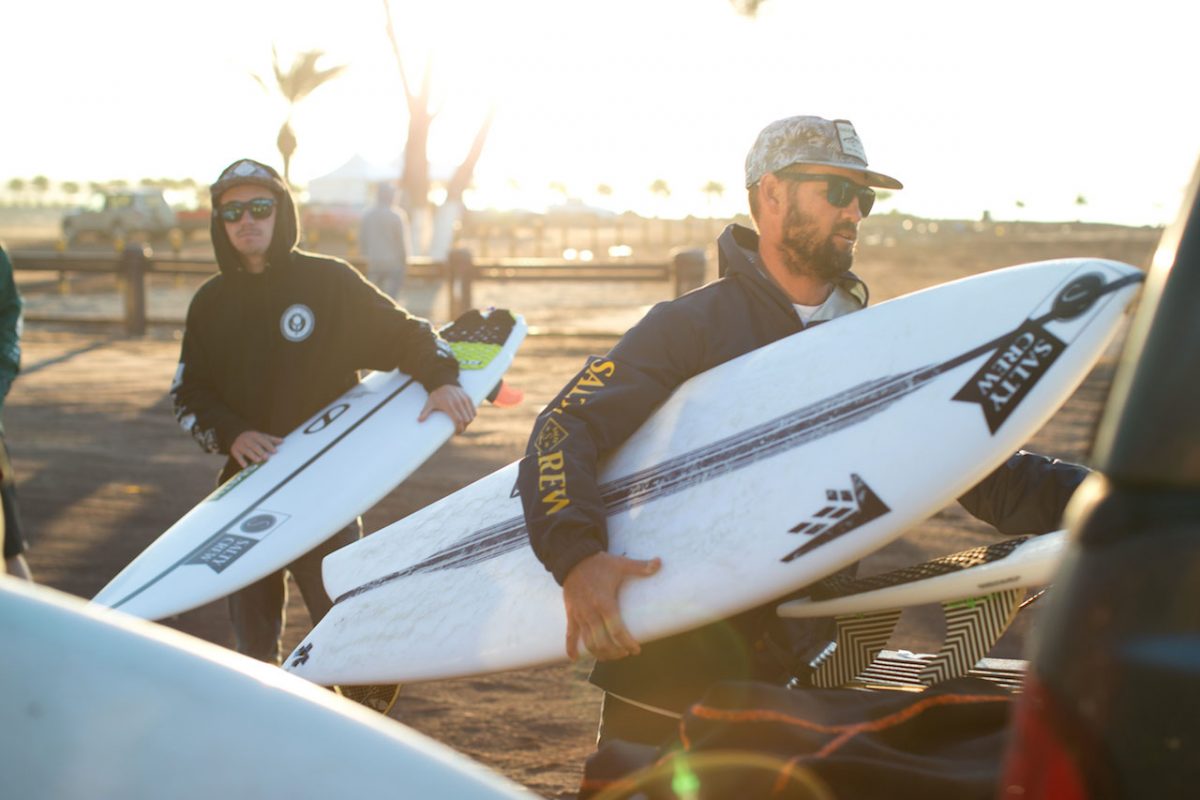 Could you tell us any details on how Globe's new stake in the company is going to impact on business?
Globe has taken on a lot of the heavy lifting, giving the Crew the best resources to focus on the product, marketing and branding side of the business. The timing could not have been better as the brand has seen immense growth in 2016. We now have the bag of tools we need to execute without the learning curve that younger brands are faced with.
Please give us a product category overview.
The product offering consists of; tees, jackets, fleece, hats, technical shirts, technical jackets, board shorts, technical fishing shorts and utility fishing board shorts.
What marketing are you running?
We have an amazing team comprised of some of the best surfers, fisherman, and free divers in the world. Our social media is almost a running diary of where the Crew is, real time in their adventures at sea, with a hint of product story telling. Our Instagram in particular is a very unique time line of the brand and team and its story. The feed is a captivating experience for the viewer. It shines a light on the brand, the people involved and the roots in which Salty Crew was conceived.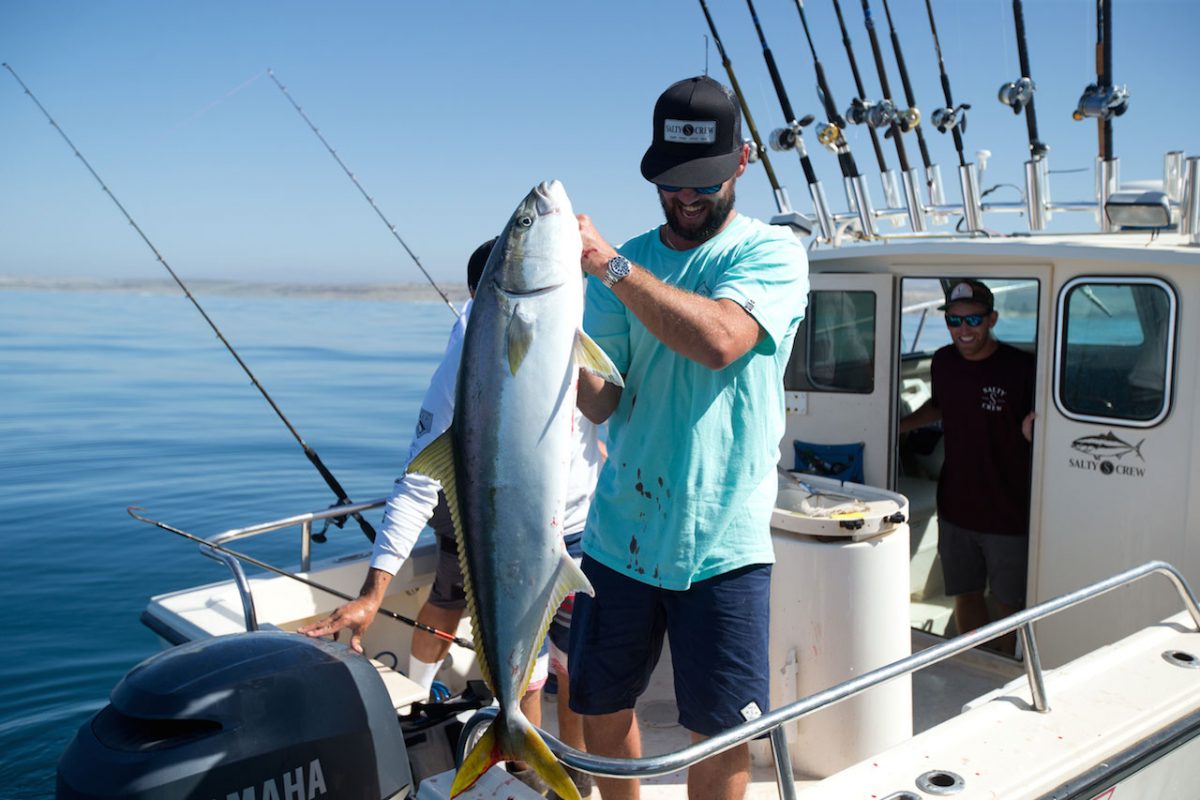 Why should retailers sell your brand?
Salty Crew has been recognized a few times recently in industry reports as "Best Emerging Brand" and shown up very high on brand ranking reports from sources such as Transworld Business and Mitch's Boardsport Report. The brand at retail is performing at a very high level. The uniqueness of the brand and its story has set it apart in the current retail landscape. The brand's point of difference on the product side has been received as a great new addition to not only action sports related retail but the outdoor, boating, and fishing markets as well.
What do you see for the future of your company?
At this point our USA distribution is mostly set and we are focused on better servicing and growing within our current distribution model. A big opportunity for Salty Crew will be expanding internationally especially in Europe where we have been hit up a lot for distribution. It seems like, just like the USA, there is a real appetite there for a new brand with a unique outlook.
What do you see for the future of the industry?
I think despite challenges in retail and for some of the bigger brands in our industry, our success to date shows there is still a core customer craving a brand that is real. Our brand started from our passion for what we do, the fact we're out there doing it and that is what resonates with our retailers and customers. I think if we can do it, others can, and hopefully could be the start of a whole wave of young fresh brands to reignite our industry and retail. Either way we're stoked to be doing what we're doing and can't think of a better industry to be doing it in.