Picture Wetsuits FW17/18 Preview
Retail Buyers Guide: Wetsuits FW17/18
Category: Wetsuits
Brand: Picture Organic Clothing
Interviewee: Julien Durant – Co-founder, Picture Organic Clothing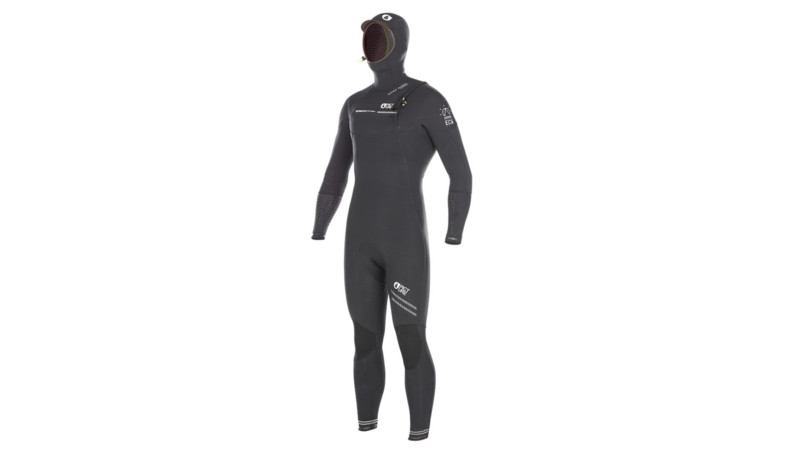 What's new in wetsuits with Picture?
It is a new segment for us. For FW17/18 winter wetsuits, we will use the same technologies and our innovation, Naturalprene Stretch technology, which is the same one as the summer segment.
We are adapting all our wetsuit products for cold water and are designing products which can be used in countries in which you can ski and snowboard in the morning and surf in the afternoon. In terms of style, we have designed some cross-merchandising items between our mountain line and our surf line.
Is the demand for frigid waters' wetsuits still growing ?
We can't really answer that question because we are a newcomer in the market and we just feel that launching Picture's wetsuit program in summer makes us new to surf sports. The winter wetsuits segment is a natural transition.
Which new trends do you see on the 2017/18 wetsuits market ?
We are creating our own trend following our Picture story since the beginning, being the most eco-friendly brand in the industry.
Regarding the rubber specifically (neoprene or not) any major improvements ?
Of course! For the first time, the Naturalprene Stretch foam will be used in a winter program. Moreover, we used a revolutionary production process, integrating micro particles that enable NaturalPrene to extend up to almost 4 times its original size!
Tell us a bit more about the linings' benefits of your wetsuits.
Our allover dry now lining is a polyester square fleece lining which allows water to flow in between all squares, and the long hair which comprises each square retains air in between your skin and the foam. The fact is that air is the best insulation to keep you warm. Furthermore, air allows the wetsuit to dry very fast.
What's new in terms of fit and panel construction ?
In terms of fit we have built the wetsuit like a triathlon wetsuit to increase the freedom of movement. We also added a 3 mmm hood integrated into the wetsuit. And of course, we designed the wetsuit to have the lowest amount of water entrance possible.
Please list some of the best selling arguments for a wetsuit ?
Warmth, waterproof, fast drying, freedom of movement, quality, durability
Please take us through three key products that retailers should put on their order sheets.
-Topographic 4/3 Wetsuit (with its hood, gloves and booties)
Dedicated to performance and designed for cold water use thanks to its 4/3 Naturalprene stretch technology, our TOPOGRAPHIC wetsuit is the perfect crossover product for use in all destinations during fall and winter.
-Polar 5/4/3 Wetsuit
Dedicated to performance and designed for arctic water use, our POLAR wetsuit, with integrated hood, is the perfect extreme surf product for use close to icebergs thanks to the natural Dry Now plush interior we have added. The main conception idea was to provide warmth with no compromise on comfort.
Summarise your approach to Eco-friendliness.
Of course it is an issue for us, everything we do is made in a eco-friendly way. The Naturalprene was the only direction we are going and we will go.