Brand Profile: Thermos Making Moves Into Action Sports
Thermos is a household name and the company invented the vacuum bottle back at the start of the 20th century. The company is now honing in on the action sports/outdoor segment here in Europe and they have some very exciting plans in the pipeline.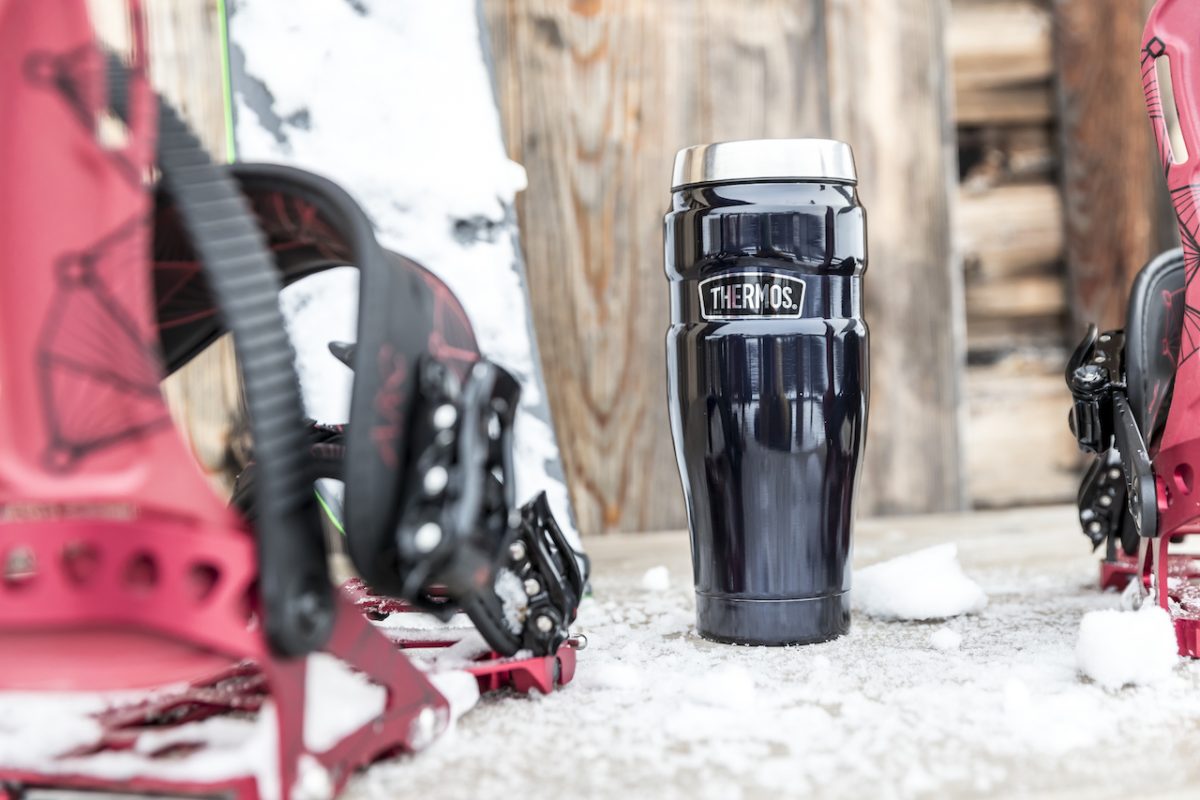 Please give us a brief Thermos company history.
More than 100 years ago Thermos became a name and synonym for an iconic insulation principle. The starting shot for the company was made in Berlin at the beginning of the 20th century. German glass specialist Reinhold Burger experimented with double walled insulation bottles and created the vacuum bottle – a 2-in-1 concept that revolutionized the beverage supply and started its triumphant procession around the globe. The Thermos Company was founded 1904 in Berlin. In 1907 the Thermos bottle Company started in Schaumburg, Illinois and since then has expanded to more than 120 countries and presents itself as a worldwide genuine brand.
And now the brand is making inroads into the action sports/outdoor field?
The Thermos bottle itself is highly reliable and a versatile icon. Especially for ambitious outdoor activities that requires reliable temperatures of content, simplicity, durability and portability. This makes Thermos products a great partner for sports and outdoor. Our classic Stainless King Series as well as the Light & Compact Series are our spearheads for the outdoor segment. Having such great products in the range makes the step to the sports/outdoor segment a logical one. Besides the insulation products, we offer a wide range of U.S-made, BPA-free Tritan bottles with different lid systems for optimized sports and everyday performance.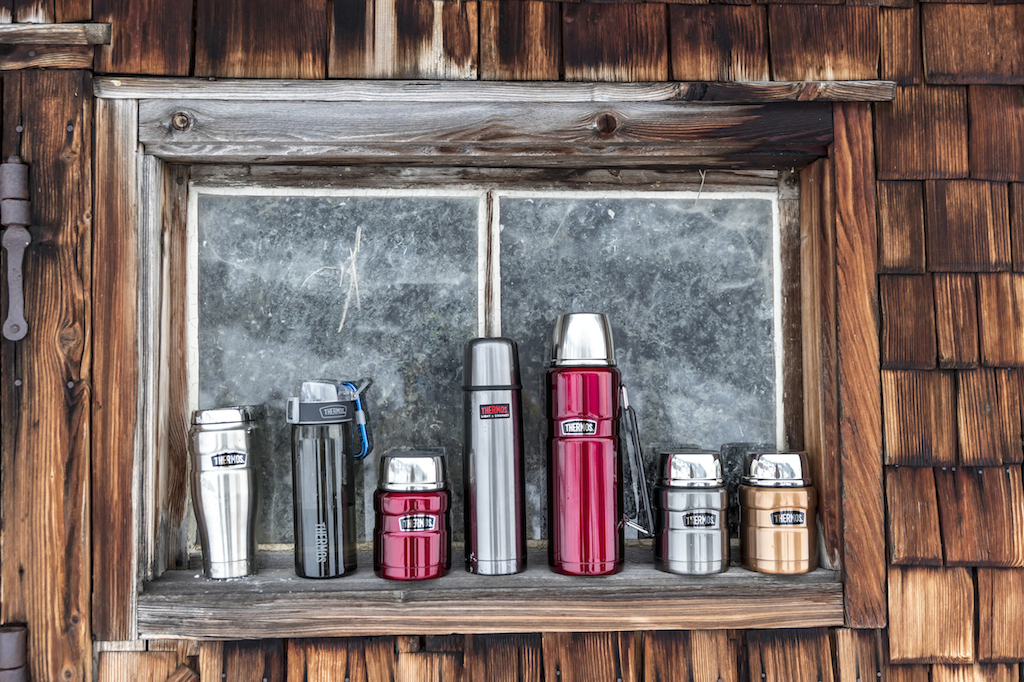 Who runs the brand in Europe?
Thermos acquired the German traditional brand ALFI a short while ago. Since then the ALFI GmbH in Wertheim is working with Thermos on building the brand over here. ALFI with its more than 100 years of history in insulation bottles is well known for its iconic high end coffee bottles, mugs and even a sports/outdoor related product line. ALFI is winner of the "Red Dot Design Award", is named "Brand of the Century", and is still producing its high-end items in Germany (Wertheim) and together with Thermos combines into a complete product supplier for insulation products.
The brand has some excellent collaborative partners in the States – what can we expect in Europe?
Thermos in the U.S. is working as an exclusive partner to create a special line for Under Armour. This "hydration" line is made for sports and product management and is working closely with athletes to create products that work in a highly dynamic environment and helps the user to achieve optimum hydration. We are working with Thermos to adopt the line for the European market to target sports accounts and expand our range.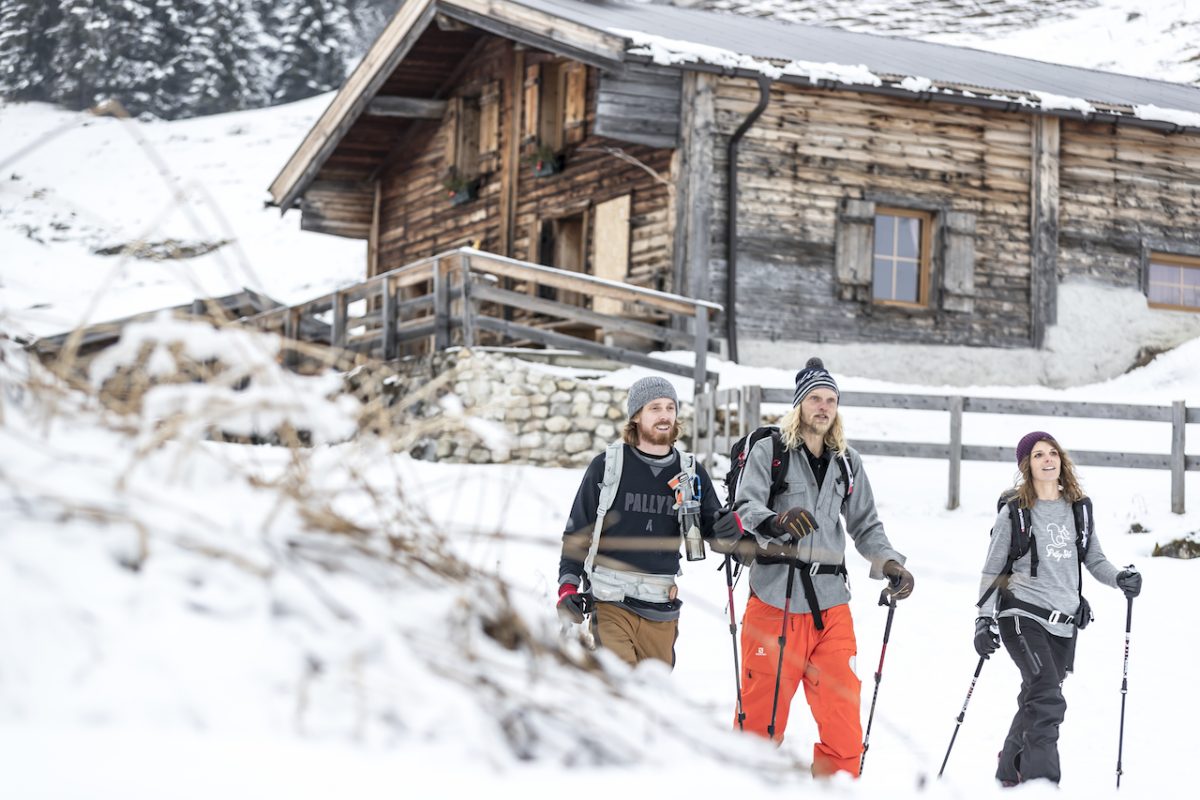 What sets you apart from your competitors?
Having a brand history that dates back to 1904 Thermos has built upon technology and competence to produce high-end products. We can claim to be the genuine brand that created the vacuum technology for bottles. Thermos also runs the business with four main goals: 'Quality' matters, 'Living Green' matters, 'Giving back' matters, 'Safety' matters. These great rules combined with iconic products makes us different.
What do you find important about the European market?
The European market has a very wide range of channels to land our products – it´s not limited to e.g. specialist trade shops. Our product range is made to fit any sales channel in each country.
How do you support athletes and boardsports?
At the moment we are not running an athlete team. Our plan for the following seasons is to start building a competent team of people from different parts of the sports world (mountaineering, skitouring, sliptboarding/backcounrty, running, bike, etc.), who test and promote our product and give us feedback to make our products better for each segment.
Which demographics does Thermos focus on?
With the wide range of products that Thermos offers, we cover all age groups and genders.
Where can we expect to see Thermos marketing throughout this winter season?
We´ll start the winter season with some smaller activities around Shops 1st Try and ISPO and will start building a wider presence on certain events during the summer season – Outdoor tradeshow will be our key focus for tradeshows in 2017. We will also launch a new website with Thermos.eu and will build a presence in magazines, set a sports related PR team and work with customers on in-store activities to promote the brand.