Billabong Half Year Results: Europe Sales Down 13.4%
Billabong International Limited reported results for the six months ended December 31, 2016. The company had already given a warning to shareholders at the Annual General Meeting on November 22, 2016 that results would be behind the prior corresponding period.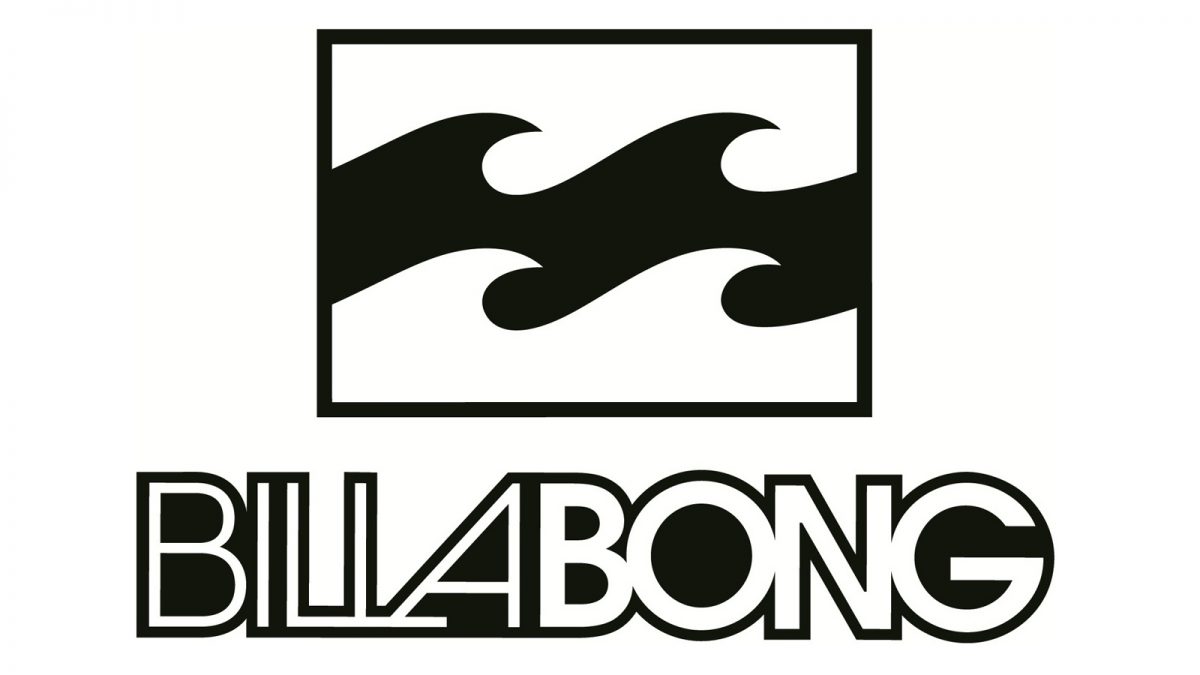 Total Group sales of A$508.3 million reflect a 9.5% decrease year-on-year (7.6% on a constant currency basis). When taking 2016's sale of the Sector 9 business into account, revenue was down 5.8%.
"This result is consistent with the update to shareholders at the Annual General Meeting in November, namely that the first half would be substantially down but that we would see a lift in the second half such that we expect full year EBITDA will be ahead of the prior period on a comparable basis," said Billabong CEO Neil Fiske.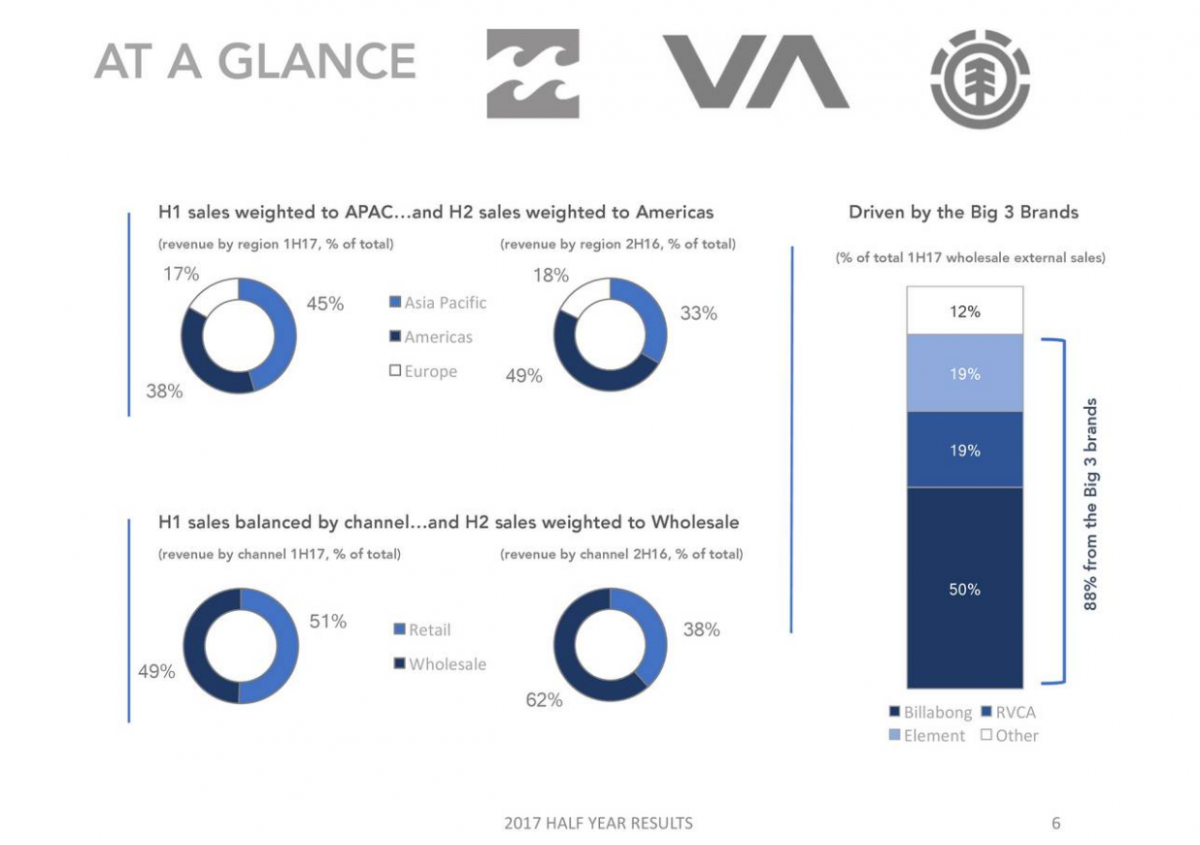 "Sales of our big three brands – Billabong, Element and RVCA – represented 88% of our wholesale external revenues in the half," said Fiske. Element and RVCA each contributed 19% of external revenues, while Billabong generated 50%.
Key financials for the half-year period ended 31 December 2016 include:
Net Loss after Tax for the period was A$16.1 million, compared to A$1.6 million in the first half of 2016.
Earnings Before Interest, Tax, Depreciation and Amortisation (EBITDA) adjusted for significant items was A$29.3 million, down 21.1% as reported.
Comparable inventory was down 9.0% (constant currency) across the Group, driven by the Americas.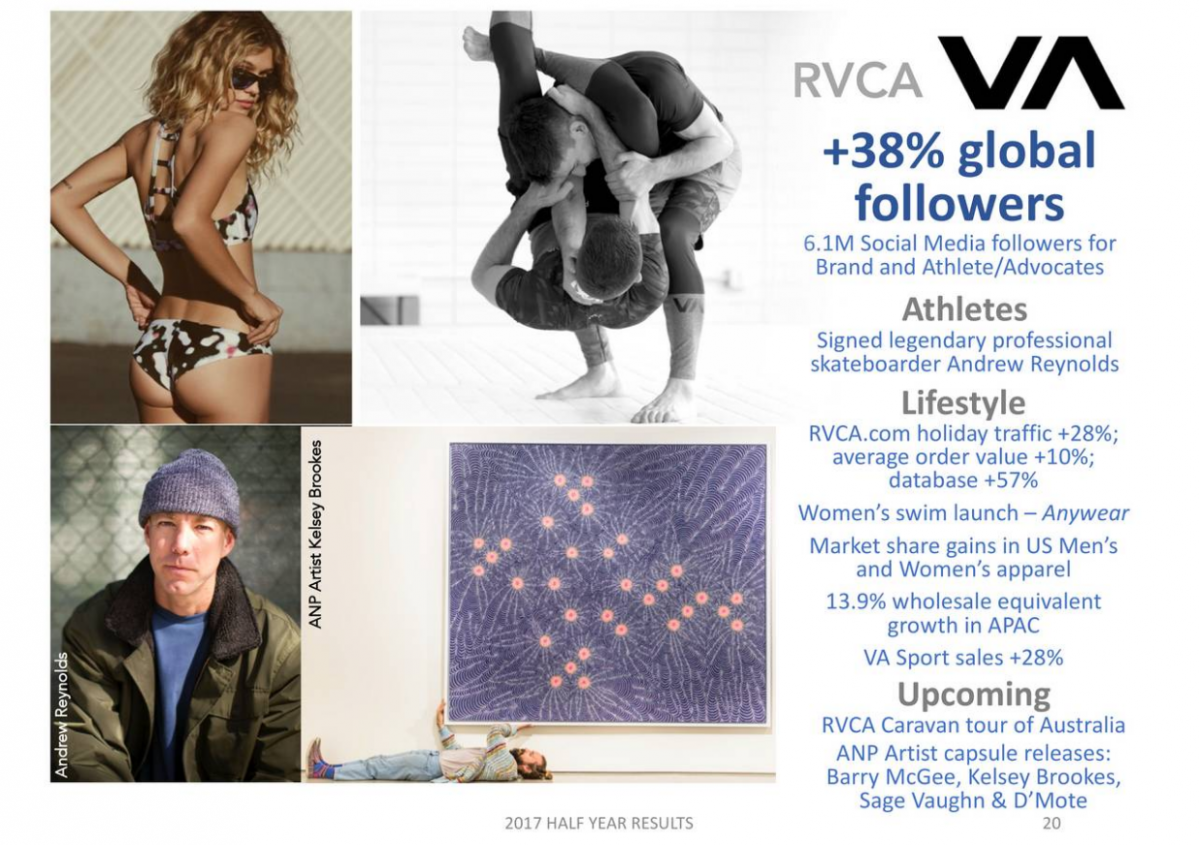 Selling Tigerlily
As one of the largest publicly-traded entities in our business, Australia-based boardsports mainstay Billabong is home to RVCA, Element, Von Zipper, Honolua Surf Company, Kustom, Palmers Surf, and Xcel.
Over recent years, Billabong has been following a seven point turnaround strategy announced in December 2013. Key aspects of the strategy included the sale of brands and entities to focus on the core business, including the sale of e-commerce website Surfstitch and longboard brand Sector 9.
Now the company has reached an agreement to sell women's swimwear brand Tigerlily for A$60 million. The business was initially bought in 2007 for A$5.8 million.
"With yesterday's announcement regarding the sale of Tigerlily, we're simplifying our portfolio and paying down debt. We're seeing a strong profit lift in the Americas and our key initiatives are set to deliver substantial margin improvements. On that basis we affirm our FY17 EBITDA guidance, adjusting for Tigerlily," said Billabong CEO Neil Fiske.
Turnaround in the Americas
In the Americas, EBITDA before global allocations more than doubled to $10.3 million (up $6.2 million or 152%).
CEO Fiske said, "there is a strong profit lift in the Americas as we enter its seasonally bigger second half. Gross margins in the region were up 170 basis points overall year-on-year. Inventory was much improved, CODB was down and EBITDA more than doubled."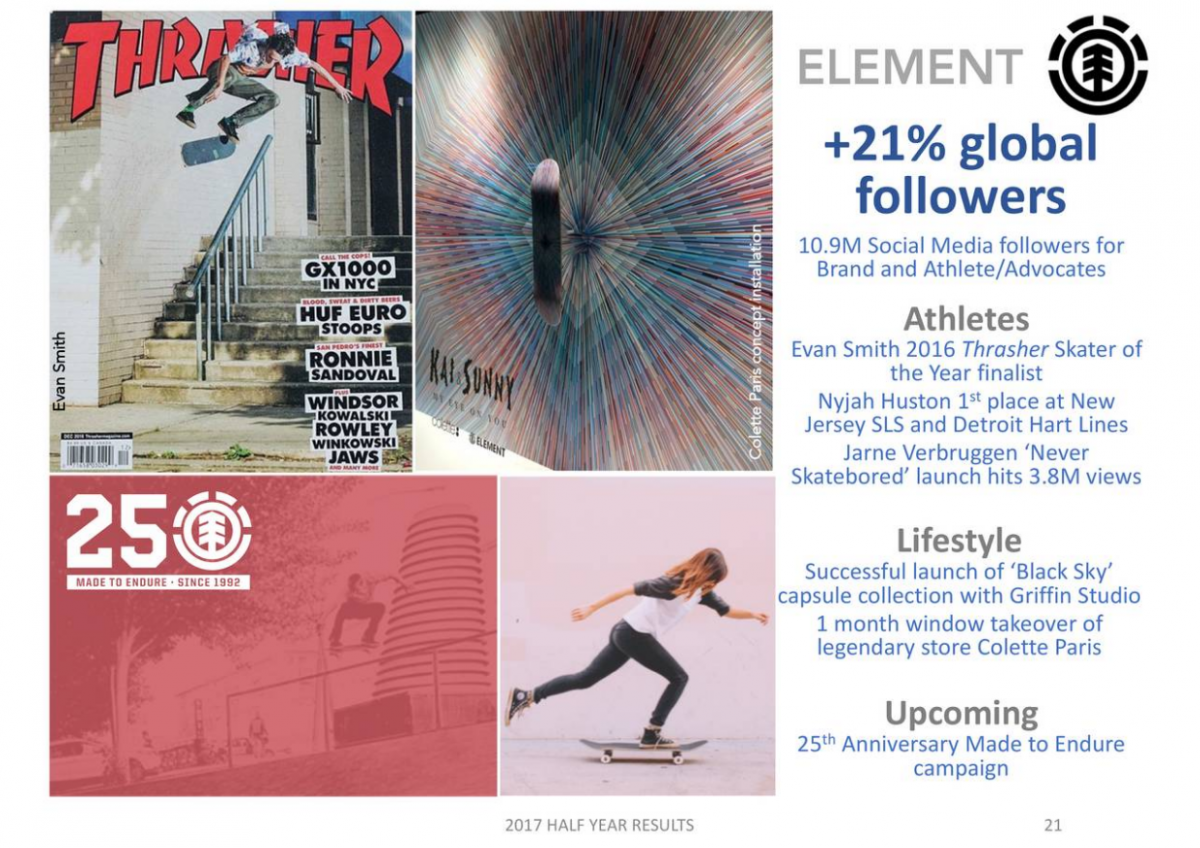 After a period of improvement in Europe, trading moderated in the first half following the late arrival of cooler weather and macro factors such as Brexit. Sales were reported at A$84.9 million, down 13.4% on the previous year.
Europe saw a 44.4% increase in constant currency ecommerce revenue. Ecommerce now represents 4.6% of total sales for the region.
The Group's big three brands together with their athletes and advocates now have a social media following of more than 34 million, up 33%.
Outlook
"We're mindful that the factors affecting this half's result are diverse, unusual and somewhat complicated, all of which validates our ongoing moves to simplify the business. This is why we've taken the steps to provide full-year guidance, which we believe is more representative of the underlying improvements we're seeing in the business," said CEO Fiske.
Looking ahead, the Group affirms the 2017 financial year EBITDA guidance provided at the Annual General Meeting in November: This equates to an updated EBITDA range for continuing operations for the 2017 financial year of A$52-57 million.
Quotes taken from Billabong's official press release with supplemental quotes from earnings call transcript at Seeking Alpha www.SeekingAlpha.com.