Who Buys Your Stuff? From Cold Water Surf To Customer Research: Part 1
This is part one in a two-part series being run in the printed version of SOURCE Magazine.
Ernest Capbert, one of the three original guys at Finisterre and known for developing the brand over the last 10 years, is now helping online businesses to plunge into the world of customer research; a topic very close to Ernie's heart and one that SOURCE will be discussing with him over a series of articles. When people think of customer research they usually think of guys in white coats and dusty 200 page documents that cost a fortune, but Ernie and the team at Who Buys Your Stuff? are bringing it back down to earth for online retailers. Here's Ernie with the details.
We were running Finisterre, an online cold water surf business, from a workshop at the top of a cliff, totally disconnected from commerce and our actual customers. We were young and thought we had our fingers on the pulse. We believed the answers would come from more progressive actions, but instead we chose an approach that felt archaic. At that time, customer research was the last thing we thought would save us.
Finisterre started as a blue waterproof fleece, designed for people coming out of a cold sea, until myself and two other guys back in 2005, decided to go hard after the category of cold water surfing.
In those days there was no social media and digital strategy didn't exist – people were still deliberating whether to even buy a pair of jeans online. It wasn't easy to start off with. On the contrary, it was tough as hell. We were making technical apparel for surfers and trying to sell that concept into surf shops. Outdoor stores wouldn't take our products because the brand was unknown and margins were tight. The prospect of selling them online was a total long shot.
The good news was that Finisterre had a clear proposition right from the start: to make clothing that kept people comfortable and warm in the pursuit of cold waves. It was an incredible thing to be part of. We really believed in what we were doing, just like David Attenborough believes in the natural world and Elon Musk believes in humans colonising Mars. However big or small the belief, it's still yours and that's a powerful thing. This wasn't just another surf brand to us. We were cold water surfers and we were making gear that we wanted to wear. We needed this to happen.
Fast forward to 2011. We had managed to establish a solid online business and build a database of customers who understood what we were about. We took on private equity and grew the team to around twenty people. Things were going well, but something still wasn't right. We weren't hitting our sales targets and customers weren't engaging with content. Some of our products worked and others flopped. The board members and team began to ask some really fundamental questions. It turns out these weren't the standard questions about how to increase sales or which product to make next. They wanted to know the answer to one simple question: who is our actual customer?
I remember it like it was yesterday. I was asked in a board meeting who I thought our customer was. My response was absolute junk. I came out with this really vague answer, basically ABC1 bullshit, and other key team members answered similarly. This was a turning point for the business and the catalyst that led them towards customer research. Good businesses are built on knowing who your customers are, then doing and building things to delight them. If we didn't know our customers then business was going to be a struggle.
Even after the team at Finisterre decided to turn to customer research, we weren't totally convinced it would provide the answer. The work took a long time and it was really expensive. I actually remember our Head of Marketing, Gregor Matthews, who is now my current business partner, compiling the research and me having the attitude that this customer research was going to be a big waste of time. I wanted to put our energy into something we could act on.
The work came back and we found out things about the actual humans driving the business that were incredibly powerful. Suddenly we could see pictures of them, understand their interests and behaviours, pinpoint the best words to use when communicating to them. The metrics on the screen became the faces of our customers. From that moment onwards, every decision was made with them in mind. It literally changed everything for us. Needles started to move, KPIs started to move, content and films got better and eventually the products did as well.
A couple of years later, I decided I needed a change and was searching for the next adventure. Looking back, my experience with customer research had addressed a genuine problem within the previous business. The options for online retailers were usually off-limits. They were time consuming and way too expensive – but the insights that came from customer research were incredibly powerful and allowed the business to grow much quicker. I needed to figure out how to connect online businesses with their customers in a much quicker and more cost-effective way. In other words, I wanted to reinvent the traditional method of customer research.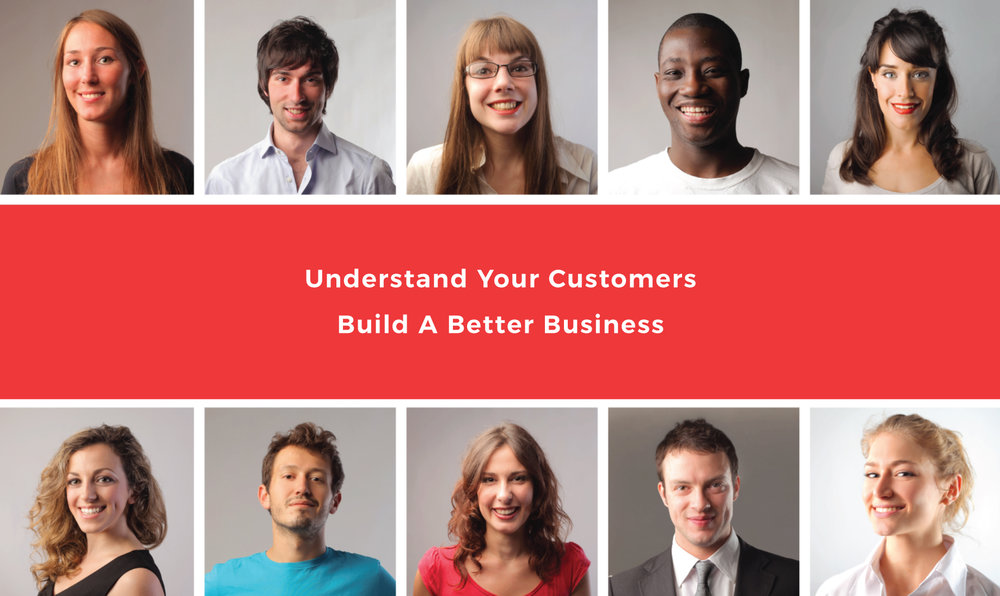 In 2015, I teamed up with my colleague from Finisterre, Gregor Matthews, and we launched Who Buys Your Stuff?, a customer research company specialising in online businesses. We are using technology to change the way companies approach customer research and make the whole process much faster and more affordable. So far Who Buys Your Stuff? has worked with seventeen brands, been shortlisted for an online retail award and helped businesses achieve rapid growth by introducing brands to their best customers.
No more vague ABC1 responses or awkward board meetings. Instead we give brands a quantifiable understanding of their customer and practical steps for how to engage them. We basically created the service we needed when we were running an online business – a practical, affordable, hands-on approach to customer research that makes a massive difference to sales. We feel lucky to be working with so many rad businesses like Flatspot, Kalon Surf, Le'strange London and Amanda Wakeley to name a few.
Without this kind of research, online businesses are disconnected from their customers and base their decisions on assumptions, which lead to wasted time and money. Maybe you're a marketing manager or a product designer. Imagine finding out exactly who your actual customers are – not the ones who like your page on Facebook, but the ones who buy your stuff regularly. If we introduce you to this person then you know what to say to them, how to find more of them, how to increase your sales, what their other interests are and what types of products they would like to see more of. It's my biggest learning in fifteen years of building online businesses and I'm really looking forward to sharing this with you.
WBYS? * L'ESTRANGE CASE STUDY
L'Estrange is redefining a category that has remained stagnant for too long: smart casual. Led by a mantra of 'nothing is finished until it is perfect, nothing is perfect', they are creating clothes that allow you to transition into any setting, without compromising on comfort and style.
THE CHALLENGE
L'Estrange was at the beginning of a very exciting journey. They were looking to better understand the customers who were actually driving their sales online and in turn, use the insight to influence sales & marketing, as well as sharing it with the talented 3rd party teams they were working alongside. The big questions were: establish the underlying drivers of their actual customers, where are they in their lives, and how and what did they relate to in the L'Estrange brand?
Most importantly, Tom and Will wanted to know how they could then use this information to build their business with them, and for them, in mind – from creative direction all the way through to their content and NCA strategy.
THE RESULTS
When we ran our methodology across the L'Estrange customer set, we began to unearth some incredibly powerful insights. We found out that they had aspirations of owning their own business, we honed in on their specific life-stage and we found out how they were consuming media enabling the team to tighten everything up across the brand and use the insights to better inform their content strategy.
L'Estange in our opinion, is one of the finest examples of how a business has understood quantifiably who their actual customers are and then applied those understandings across their sales & marketing, to become that much more relevant, progressive and commercial. They used the insight to better inform their site design as well, aiding their external team to reflect back at their customer profile during design.
The results have been staggering – they have doubled email sign-ups, increased the right kind of traffic by 2.2x and online sales are up by 60%.
WHAT THEY SAID ABOUT US
"WBYS? allowed us to really understand who our customer is and what makes them tick. This has really changed the way we approach our decision making across the business and has allowed us to be much more focussed towards the people driving our business. We love Ernie and Gregor's approach. Their energy is infectious and left us feeling inspired." – Tom Horne and Will Green, Founders, L'Estrange London
Over the next couple of weeks, we'll be hearing more from Ernie about the benefits of customer research, how Who Buys Your Stuff? works and more real stories from some of the brands he's worked with.