Brand Profile: Cobian, Family Run Footwear Company
Cobian is a family run sandal company with heavy influences from the California beach lifestyle. Now being distributed in Europe through Hoff, SOURCE has profiled the brand, which was started by founder John Cobian in 1995.
Please give an overview on how and why the company began.
The company was founded by John Cobian in 1995. Growing up along the beaches of Southern California, John and his brothers had developed a passion for surfing, as well as the California beach lifestyle that goes along with it. Cobian's passion and endeavour is to create the world's most comfortable footwear while maintaining a meticulous eye for style.
Who is on the management team, and what are their backgrounds?
Cobian is a family-run company. In the management team we count: John Cobian – CEO and founder of Cobian, former president of Flojos sandals. Claudia Cobian – CFO and
John's brother, Charley Cobian – Operations & International Sales Manager and Aubrey Kuepper is VP of Marketing.
What is the company ethos?
In the walk of life, we at Cobian believe that 'Every Step Matters'. Although our customers have enjoyed Cobian's signature comfort and value for more than 20 years; in reality, our company's mission is to serve as a platform to support those who seek to overcome challenges and inspire others to do the same, preserve the planet, transform impoverished communities into a place of refuge and encourage others. If you share our vision of making a difference in the lives of others and enriching the world we live in, then you will be glad to know that a portion of every pair of Cobians you purchase is helping to make a difference.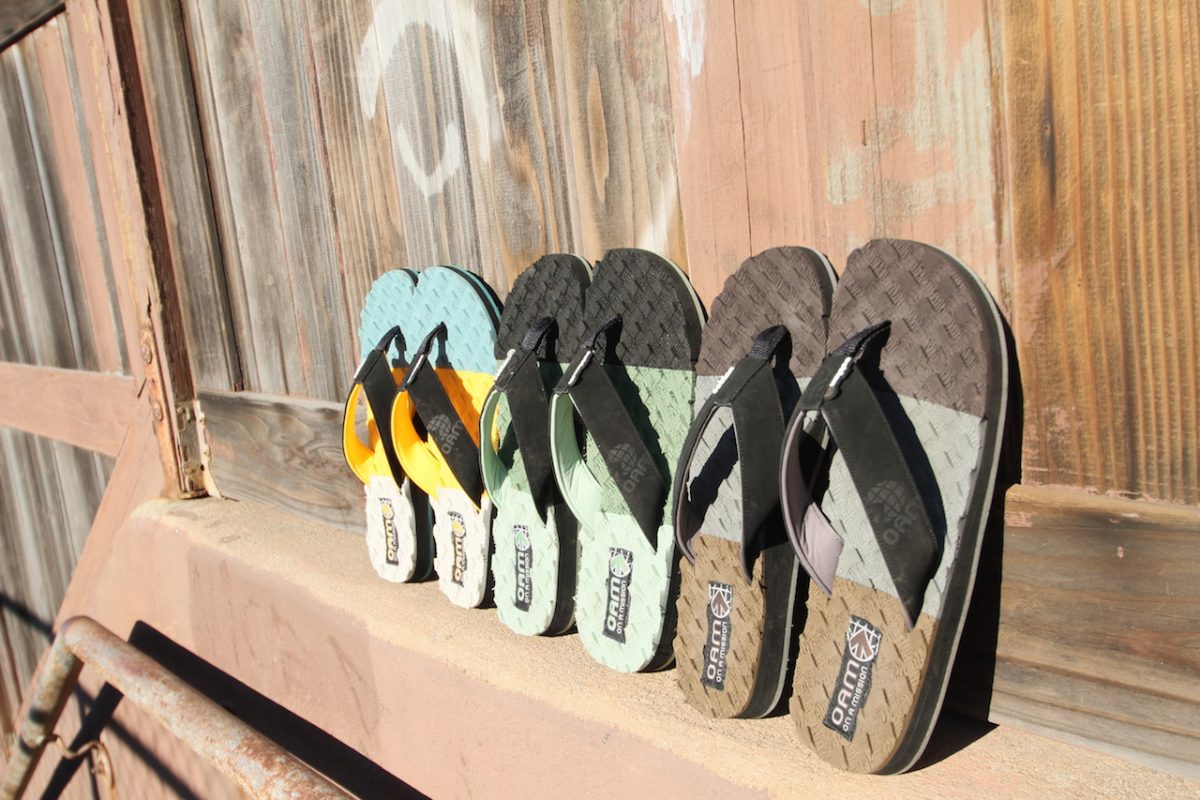 What sets you apart from your competitors?
At Cobian we put our focus on comfort, quality and durability. In an industry where companies tend to lose focus with their mass array of products, Cobian sticks with what it knows: Comfortable and stylistic sandals. The goal is to provide our customers with sandals durable enough to be worn at the beaches, but refined enough to be worn in the city. While remaining true to our surf values, it is our endeavour to branch out into the ever-expanding fashion market; at the heart of the Cobian brand is a passion for people.
What kind of organisations does Cobian work with and support?
We created the program 'Every Step Matters' to invest in non-profit welfare organisations and to support the good cause. For over 20 years our customers have enjoyed Cobian's signature comfort and value, but our main mission is to serve as a platform to support others who seek to care for the needy, steward our planet, overcome personal challenges, provide hope and inspiration to others and much more.
Within this program we partner with organisations like Surfer Not Street Children, Movember Foundation, Surfing the Nations, The Young and Brave Foundation, Wild Oceans, Friends of Bethany Hamilton, and many more. Together with us, every consumer can give something back to the world, the nature and the people in need.
What do you find important about the European market?
Every country in the European market is different, so it is important for a European distributor to be able to address every country's request in the best manner and to have the right support team in each country. For the flip flop sales in the European market the weather obviously plays a big role, no matter which country. When the summer starts late, sales for sandals start late and it will be hard to catch up the lost time. The customer also has a large panel of products to chose from now. So it is even more important to stick to our values of comfort, quality and durability, to stick out in the wide offer available to customers and to give them what they are really looking for.
How do you support athletes and boardsports?
Cobian is lucky enough to be able to work with a team of ambassadors and team riders, who share the same values and who we love to work with. This team includes amongst others, surfing icons such as Bethany Hamilton & Jeff Clark, Derek Rabelo as well as the twin sisters Casey and Jessica Kwiecinski. We also have a team of groms to support junior surfing, including some young talents like Kade and Dane Matson as well as Rachel Presti. In the SUP Team we are supporting Zane Schweitzer, Izzy & Giorgio Gomez. We are probably looking to expand the team throughout Europe as we are growing presence in European stores.