SLOWTIDE are a towel company harking from the beaches of California & Hawaii and is the brainchild of three surf industry bods with stellar credentials. Not just realising the perfect canvas for artist collabs, SLOWTIDE have also spotted an exciting niche in the market. Distributed in Europe through Wasted Talent.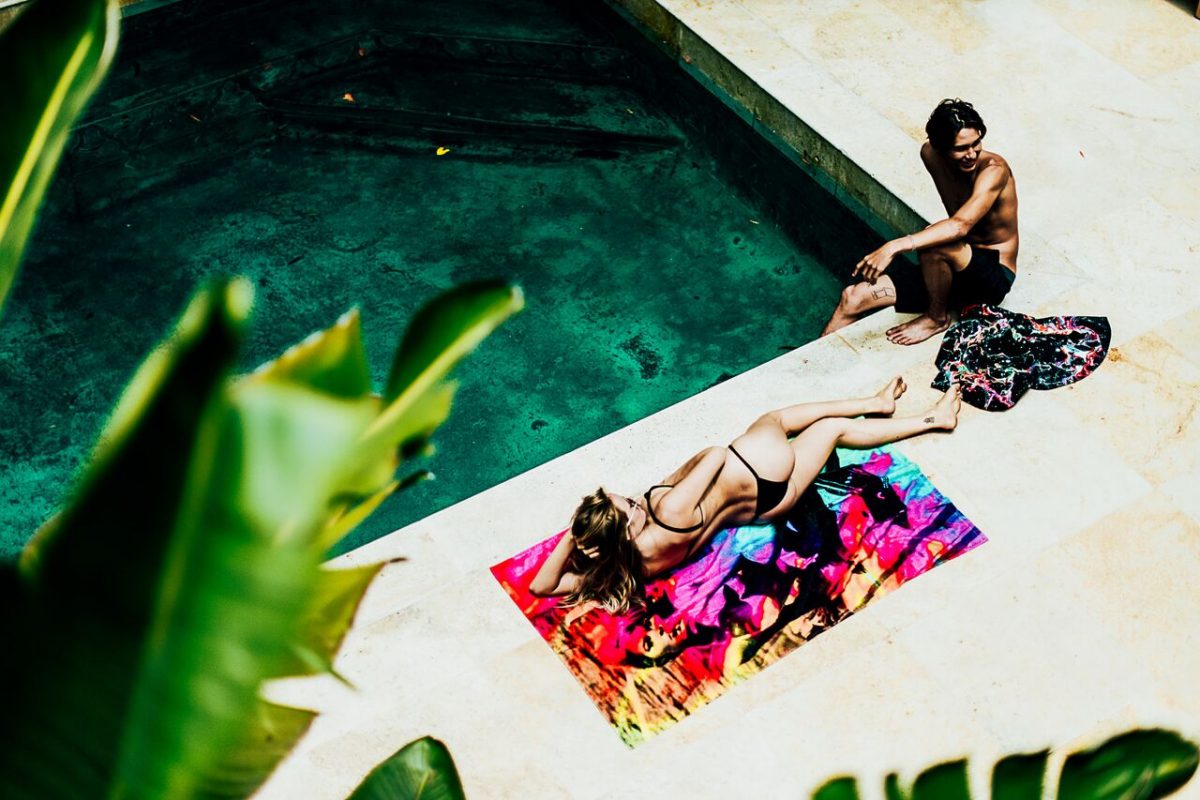 Who's behind SLOWTIDE and what are their backgrounds?
The founding partners are Dario Phillips, Wylie Von Tempsky and Kyle Spencer. Dario was Americas Marketing Director at Quiksilver and Global Marketing Director at Huf, Wylie was a head designer at Billabong and Nike SB, and Kyle was a designer at Hurley and Design Director at DC Shoes.
How is the brand working in the European region?
The brand is performing really well; from the Nordic regions to Portugal we have a great selection of retail partners. We are present across a range of well-respected surf stores, as well as increasingly more lifestyle and fashion stores. We are working with a handful of online key accounts who are seeing solid levels of sell-through across multiple regions and platforms. At present our main priority is expanding into the non-endemic surf market, as well as into new regions across the EU.
What's special about the quality of the product?
SLOWTIDE towels are crafted with form and function in mind. Soft-hand, sheared cotton velour face plays host to our vibrant prints, while equally complemented by the plush and absorbent looped terry back. Eye-catching designs, fast drying and the ideal travel accessory for any adventure. At present we segment our towels into four different price points from small hand / gym towels to a large premium jacquard towel, offering the consumer accessibility at different price points and quality across the range. We are continually reviewing with our factory as to different fabrics to keep it fresh.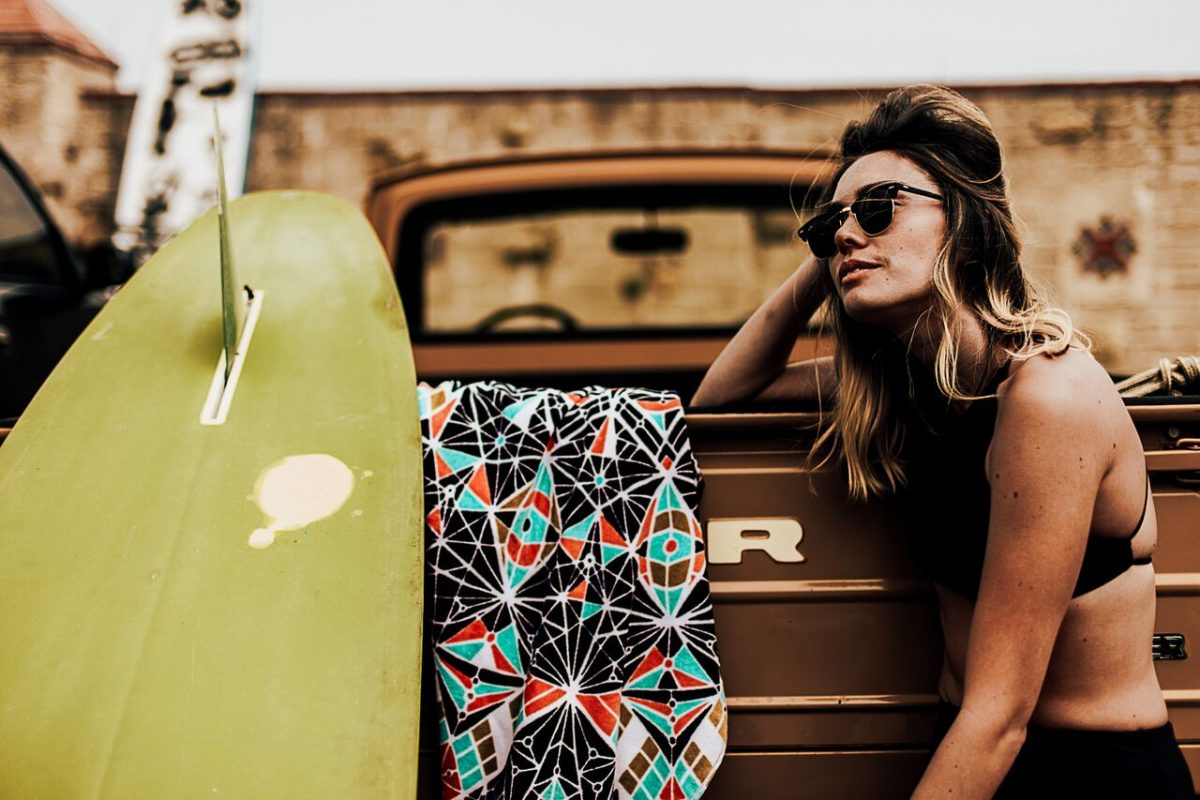 How are you helping retailers to merchandise your products?
We have a fixture program rolling out in the spring and we now ship our towels rolled to help stock multiple units taking minimal floor space and maximizing visibility in store. As always we encourage retailers to hang some of the towels to show off the unique designs.
The management team are from surf backgrounds – have you been seeing any traction with your product outside of the surf industry?
We are seeing great sell-through at a number of retailers in the gift, resort and women's markets along with our key surf market.
How do you envision the brand's growth over the next three years?
Continuing to grow in the non-endemic space is a key focus for us. We're also constantly striving to expand and segment our product offering and really cover the gamut of all the different types, shapes and sizes of towels. We want to own the towel market; plain and simple. Within Europe we are looking to grow across different regions. For next summer we are looking to really expand our presence across the Mediterranean and from there the sky is the limit. Eastern Europe and Central Europe could be a really interesting opportunity.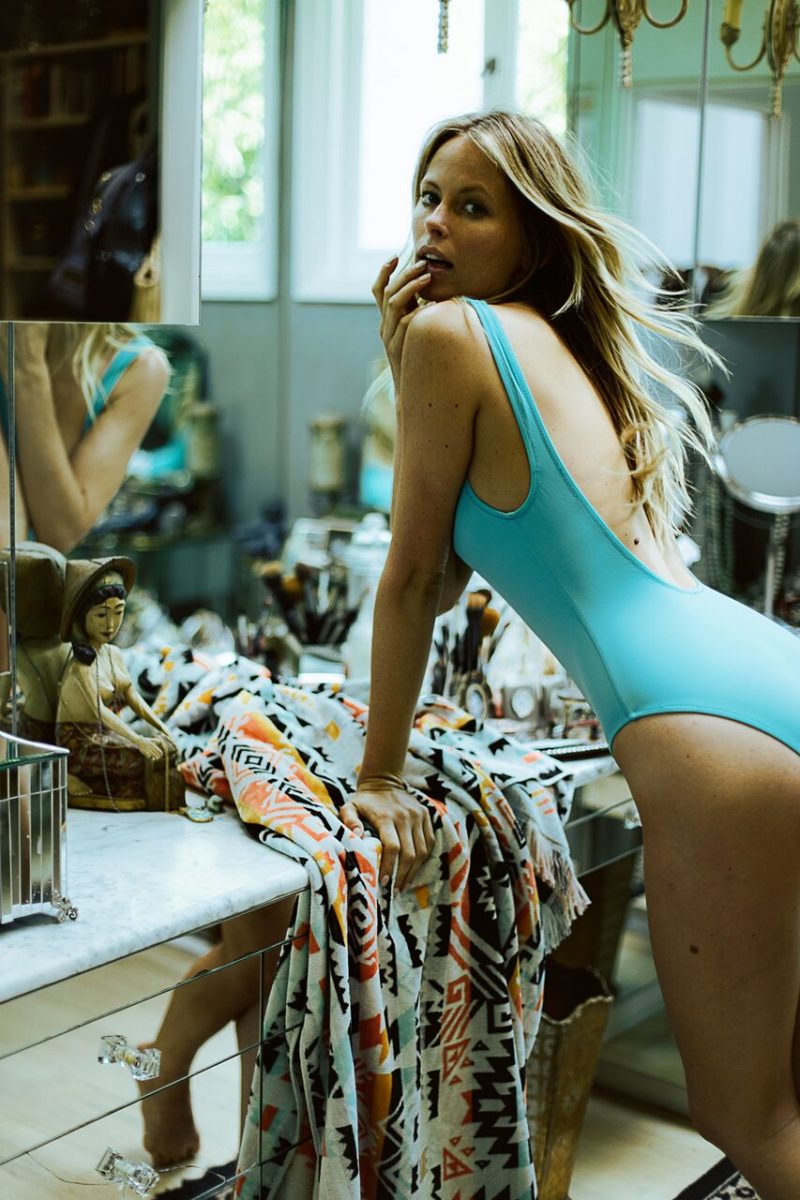 Collaborations are at the heart of what you do – what do you have in the pipeline?
We have a bunch of new collabs lined up that we're really excited about. Kassia Meador, Push, Life Without Andy and Banks are just a few that we can talk about right now.
Why did you create SLOWTIDE and why was that the right time to do so?
The beach and surfing are a part of all of our everyday lives. We'd go to the beach or pools and wonder why everyone had such boring towels. I looked around in some shops and online just to try and buy some cool towels for myself. When I couldn't find anything that I thought was that interesting or cool, I knew there was an opportunity.
There are so many amazing brands out there making great clothing, eyewear and other products. We really wanted to create something unique that there was a need for in the marketplace. A towel is an item that people use everyday, and somehow it had just been overlooked and was a pretty uninspiring product category. It was just really ripe for innovation. We really wanted to create a new canvas for artwork. We love the fact that a towel isn't just limited to one market and to one gender.