Laax Aims To Become The World's First Self-Sufficient Winter Resort 
Reto Fry, Sustainability Manager at the Weisse Arena Gruppe, a service company which offers holidays in the Swiss skiing and snowboarding region of Laax, is planning for a more sustainable future. Laax is one of the most reliable regions in Alps due to the altitude of its slopes but it is still feeling the effects of a vastly declining glacier and Fry is on a mission to do something about it. Full details on how Fry and Laax intend to become self-sufficient below.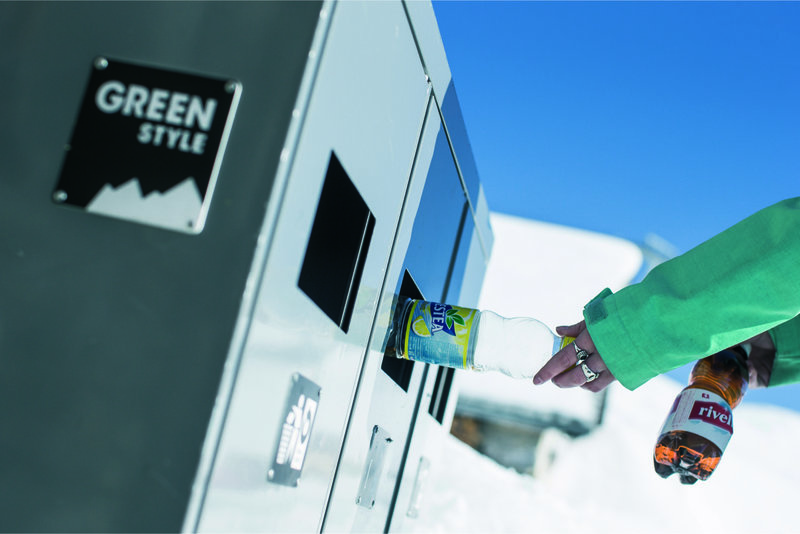 Press Release: How sustainable can a winter holiday be and what does it mean to treat nature with respect? These are questions that occupy Reto Fry. He is the sustainability manager at the Weisse Arena Gruppe, a service company which offers action-packed holiday experiences in the Swiss skiing and snowboarding region of LAAX. Expansive, snow-covered slopes and snow parks thrill winter sports lovers here. Around two thirds of all of the slopes in LAAX are situated at an altitude of over 2,000 metres, making the popular freestyle resort one of the most reliable regions in the Alps to find snow. However, protection of the climate and nature is also a highly relevant issue here. 'As recently as 20 years ago, we used to regularly have snowboard summer camps on the Vorab Glacier in the middle of July,' Fry recalls. The vast decline of the glacier means this is no longer possible today. 'We can only assume that humans have played a part in bringing about climate change. But there is no denying that things are changing.'
Climate change in the Alps 
When we consider the issue of climate change in Europe, we inevitably look towards the Alps. It is with good reason that they serve as a reflection of our climate. Temperatures in the Alpine region have risen twice as much as the global average over the last 100 years. According to a projection by the Intergovernmental Panel on Climate Change (IPCC), the snow season is becoming one to two days shorter every two years. This development is already noticeable. While visitors could enjoy an early start to the season at the end of October some years ago, the first snow now often falls later. This is also the case in LAAX. The snow line has risen, with snow falling later. For a region renowned for winter sport tourism, the changing climate conditions are a real challenge.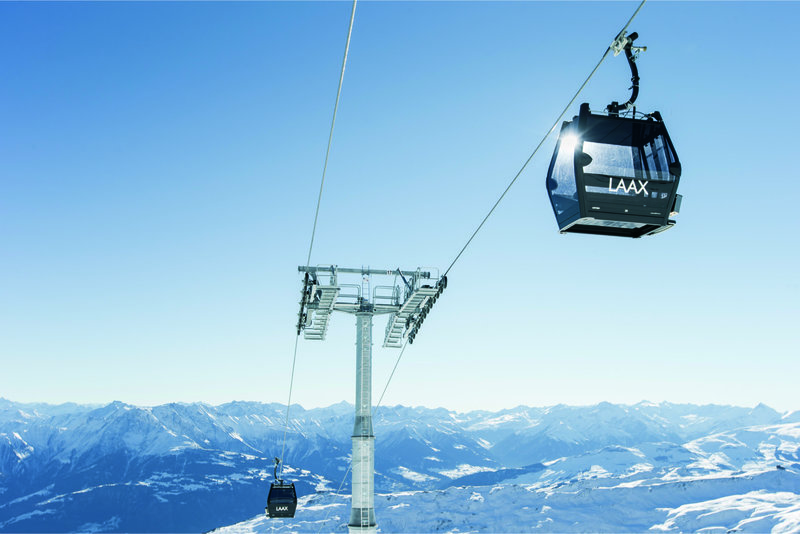 Greenstyle in LAAX 
'The question was never whether we should do something, but always what we could do, and how to go about it,' says Fry. Winter sports destinations need a lot of energy to keep running. To implement sustainable solutions for these energy demands, LAAX developed the sustainability concept known as Greenstyle. The aim of the concept is to implement measures for environmentally friendly holidays and to protect nature and the animals living in the mountain region. The Weisse Arena Gruppe relies on renewable energies and efficient technologies. It also aims to reduce CO2 emissions and save energy. In addition to water power, the sunny region uses a range of photovoltaic systems on the mountain and at its new rail systems. The Weisse Arena Gruppe received the European Solar Prize in 2016 for its efforts in this respect. LAAX now acquires 100 per cent of its energy needs from CO2-neutral sources. Its next project, a wind farm on the Vorab Glacier, aims to generate energy from wind power.
There are also various other measures in place to protect the climate. For example, Caffé NoName, situated above the world's largest halfpipe, has begun serving up sustainable dishes for its guests this season in the form of a climate menu. The ecological footprint of each product is determined based on its origin and quality. Caffé NoName offers regional products involving short transportation, ensuring an environmentally friendly approach and high-quality food. Guests can regain their strength with a delicious panini or over a fresh bowl of soup here, for example.
Other Greenstyle initiatives already introduced include:
•Reduced waste and functional recycling system
•Use of sustainable building materials to protect natural resources
•Wildlife, water and plant protection measures
•Support for fair trade products produced locally and in an environmentally friendly manner
•Influence on industry, suppliers and partners to promote sustainability
•Along with these initiatives, LAAX is also implementing further projects to promote sustainability concepts in the region over the long term
What will happen in the future? 
As a winter sports destination, LAAX is aware of its responsibility towards the environment and nature, as future generations should also have the opportunity to enjoy expansive, perfectly groomed slopes and white snowy landscapes during winter months. It is therefore a key goal to use exclusively sustainable resources in the near future and become the world's first self-sufficient winter resort. To promote the issue of sustainability outside of the company, the Weisse Arena Gruppe founded the Greenstyle Foundation in cooperation with people and businesses in the region. The foundation supports regional projects dedicated to the preservation and protection of the environment and nature. This helps to promote environmentally friendly and sustainable actions throughout the entire region. In addition to the necessary protection of our climate, the Swiss region also shows its respect to nature and to the animals that call the region home through Greenstyle. 'I try to ensure a good life for my children and want them to be able to breathe clean air. I do everything in my power every day to make this possible,' Fry concludes. For him, his work is truly a vocation. 'Everybody can help to make our world a better place.'
More information about Greenstyle in LAAX: www.laax.com/en/greenstyle