Totti Nyberg Discusses Makia's Successes In The Streetwear Market Last Year
MAKIA Co-Owner, Totti Nyberg, was born and raised in Helsinki and therefore knows a thing or two about the importance of quality clothing in the chilling winds and below zero temperatures of the Finnish landscape. But what about the ever-changing landscape of the streetwear market? MAKIA had a record year in 2016 with a turnover that was up over 40% and the company has recently introduced a new strict discounting policy. SOURCE has spoken with Nyberg to discuss the reasons behind this growth and what the future holds for MAKIA going forward. 
MAKIA just posted some >40% turnover. What do you attribute this to?
We made some big changes in our operations a couple years ago and that's really paying off now. We moved productions closer, to factories we can trust, scaled the collection down, hired more people to run logistics, production, design, finance, customer service etc. We also made small brand adjustments and a more optimised marketing strategy led to this growth. Now we have got our ship back on course and 2017 shows signs of being even better than last year. We will keep focusing on the relevant issues.
You've also just changed your discounting policy – please explain factors leading to the change?
We cut our collection by over 20% and finally hit all our production minimums. Then last year when we had our yearly end-of-season-warehouse sale it just didn't feel right to dump good products out with huge discounts, just for a quick buck. It felt like a cheap thing to do, just to get a better result for that fiscal year. When Black Friday was upon us we decided to stop this process, ending all discounts and instead focusing on launching something new when others concentrate on dumping their products on the market. It felt like the right thing to do, as there are too many products on the market and we're one of the reasons of this.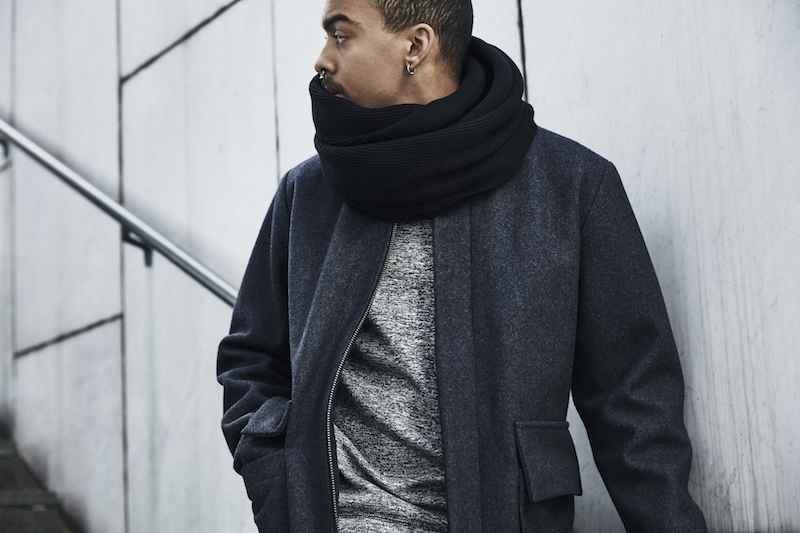 In what ways do you expect this to benefit your business?
As we have loads of NOS (never out of stock) products and carryovers, we believe this will help our retailers hit better margins when they don't have to discount their stock by the end of the season. Also, we hope that the end consumer gets used to this and feels better knowing that their MAKIA jacket, for example, is still as valuable as it was at the moment of purchase, both before, and still after Christmas. This also supports our production and quality promise.
How has the streetwear market changed over the last 5 years?
Not as much as the action sports market. It has changed in a good way, as I believe stores need to focus on us now more than ever when hard goods sales are down. Also e.g. Supreme and other mega-brands, at the moment, really pave the way for many in the core streetwear market. It's really flourishing at the moment.
How have you adapted your offering to suit your customers' needs?
We strive to design timeless and classic products with pricing that meets with quality. Easily approachable clothing that you can combine with your personal style. This makes MAKIA an easy choice for our customers.
Which stories are you telling through your FW1718 marketing?
As a tribute to Finland celebrating its 100th anniversary, the catalogue was shot in the surroundings of the iconic Finlandia Hall, designed by famous Finnish architect Alvar Aalto. The building also reflects our brand's functional and straightforward approach to design that is influenced by the harsh Nordic conditions and climate, while befitting a city lifestyle. This is the story we will keep telling across the season.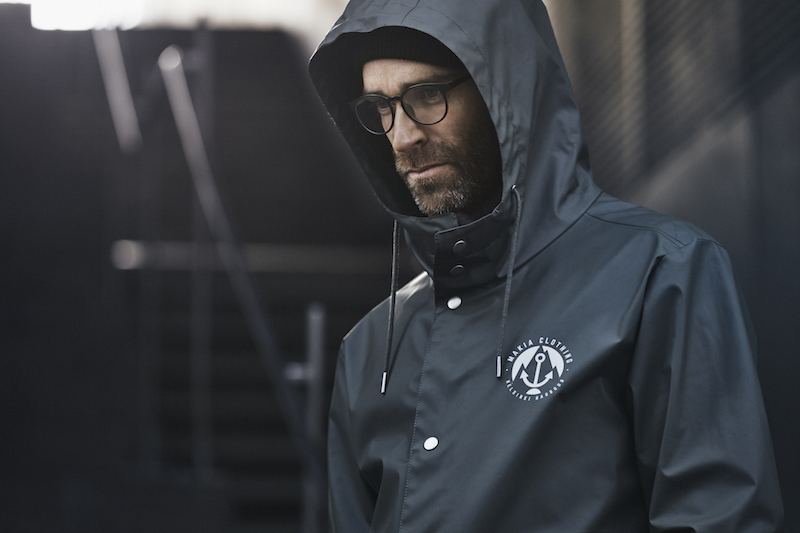 Which is your best selling product category?
Our merino products are really popular. Our shoes are are doing well, as we have a unique product at the moment. All in all, MAKIA is still recognised as a jacket brand and that category still brings the highest turnover.
How are you combining D2C and independent retailers to ensure MAKIA is distributed and marketed through channels that best represent the brand's values?
We have a great relationship with our agents out on the field. They place our brand in the right retailers and push the same marketing message along the whole retail spectrum. We trust that they make the right decisions with their local experience on how to push our brand.
Which is your best performing European market?
After our home market in the Nordics, we are quite strong in Italy, Spain, France and Benelux, but also in the German-speaking countries which are showing great growth at the moment.
Which region/country do you see the biggest opportunities in and why?
We are putting a lot of focus on Germany, with our sales agency Mosaic, and believe that it will become a strong market for us in the future. Also, we see more and more interest from the Asian markets at the moment, but that needs to wait until we are on stronger grounds in Europe. We are just getting started.