Kolohe Andino Signs Deal With FCS
Kolohe 'Brother' Andino joins a legion of other top names surfers in his new 100% hardware deal with FCS covering his fins, leashes, board covers and traction equipment. Andino will also release his signature pad in the near future alongside a set of signature fins to match.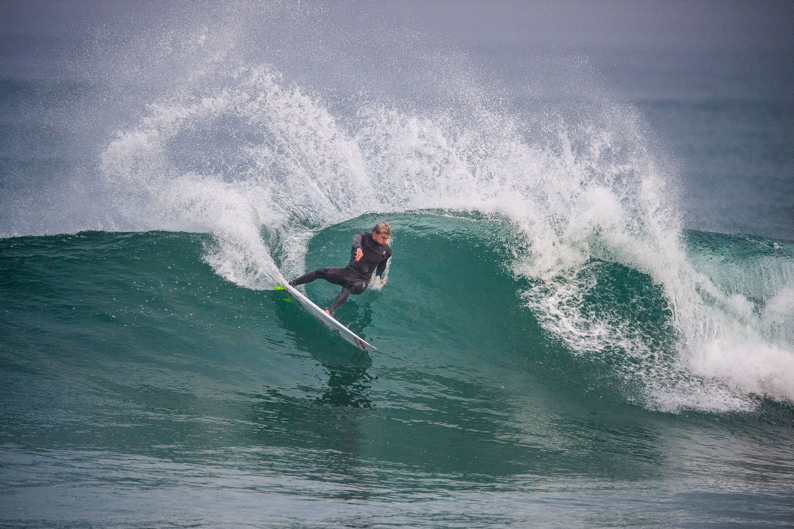 Press Release: And so with the final piece of the puzzle in place, it's now official, and we can 'officially' tell the world that Kolohe 'Brother' Andino will be riding 100% FCS Hardware for the next 3 years. We're talking Fins, the FCS II System, Leashes, Covers, and now FCS Traction.
"I'm 100% psyched and into this, I'm all in!" 
That's what Brother said after signing his new 100% hardware deal a few short months ago.
Work on Brother's new signature pad is well and truly underway. In fact, just a few minor tweaks are needed before we put the 'sign-off' stamp on it. So, you'll have to sit tight, but if you look closely you might get a sneak preview of the new pad when he paddles out for the start of the 2017 WSL season at Snapper.
It was only a few short years ago the FCS Traction range copped a full overhaul, and from that moment, the category has been going from strength-to-strength. All our key global athletes like Julian Wilson, Medina, Jeremy, Filipe, Sally and Hippo jumped on the program and helped design their own signature pads, which added even more weight to the line.
Oh, and we almost forgot to mention, his fin is also getting a graphic update which will aesthetically match his pad and sync up both his signature products just the way we like it.
Until then… Think hardware, think FCS.