MATTAShapes Presents GAME ON Under-13 Invitational
MATTAShapes will be hosting an under-13 invitational for a group of young, talented surfers from all over Europe. The contest will be held in Portugal and will be a one-day competition, with a sponsoring contract on offer for the winner.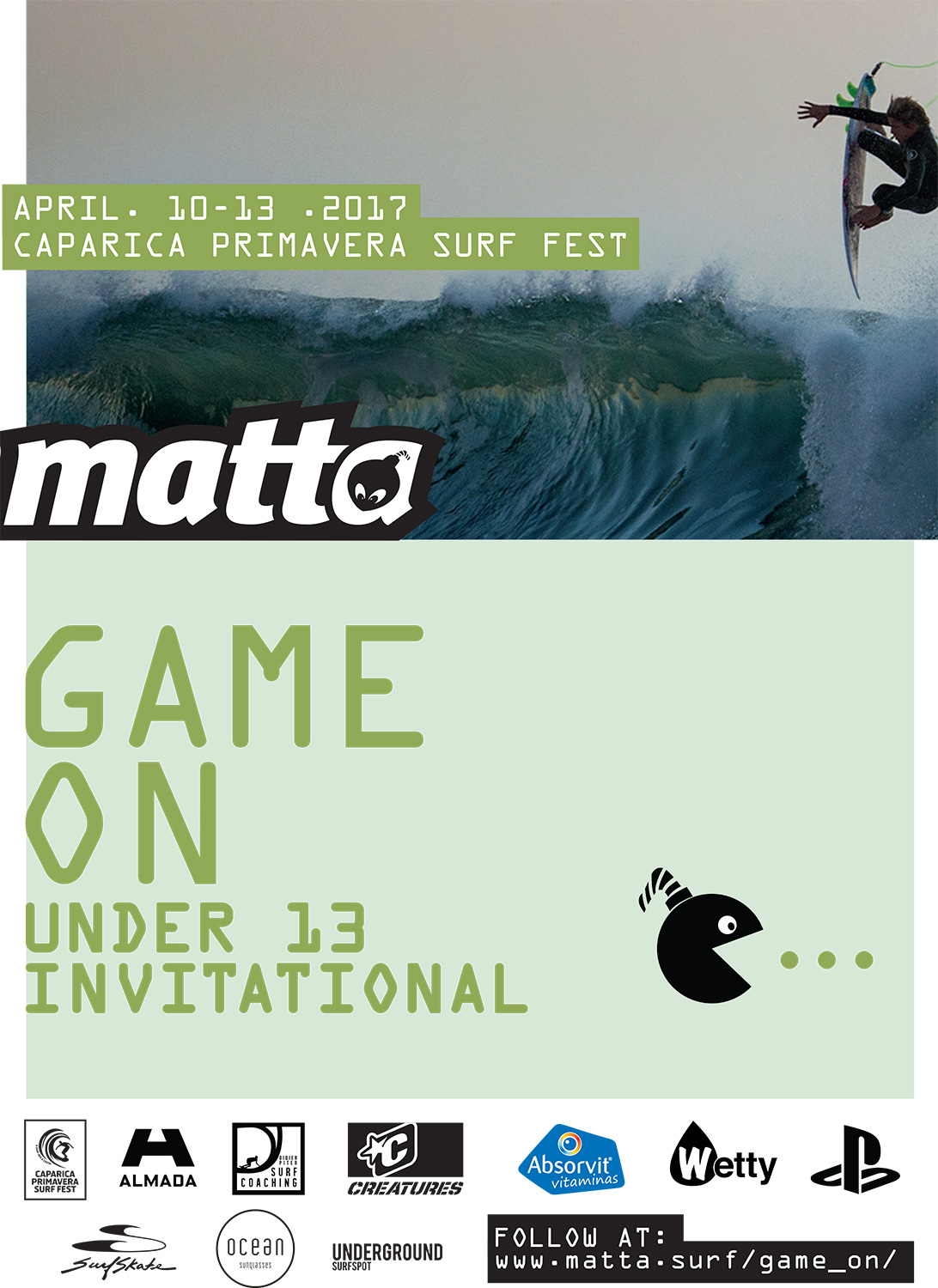 Press Release: MATTA presents – GAME ON – under-13 contest for 16 European surfers from Portugal, France, Spain, Italy and Holland.
It will take place in Costa da Caparica, Portugal, during the Caparica Primavera Surf Fest. One day contest with a waiting period from the 10th until the 13th of April.
The format is the same of a normal contest, starting from the quarter finals. The big difference is that the MATTA team riders invite their team and they will be judging along with a Portuguese head judge.
GAME ON is an invitational contest, where the team riders from MATTA invites their own team from their region.
GAME ON http://www.matta.surf/game_on/