BRIGHT Launch Summer 2017 Marketing Campaign
BRIGHT have released their new campaign for their upcoming summer tradeshow. The fashion event is unique in that it incorporates many elements of contemporary life including sports, art and music whilst looking at future trends to influence and educate buyers. This summer's theme focuses on the four main segments that form the basis of BRIGHT. Tradeshow dates, July 4-6, 2017.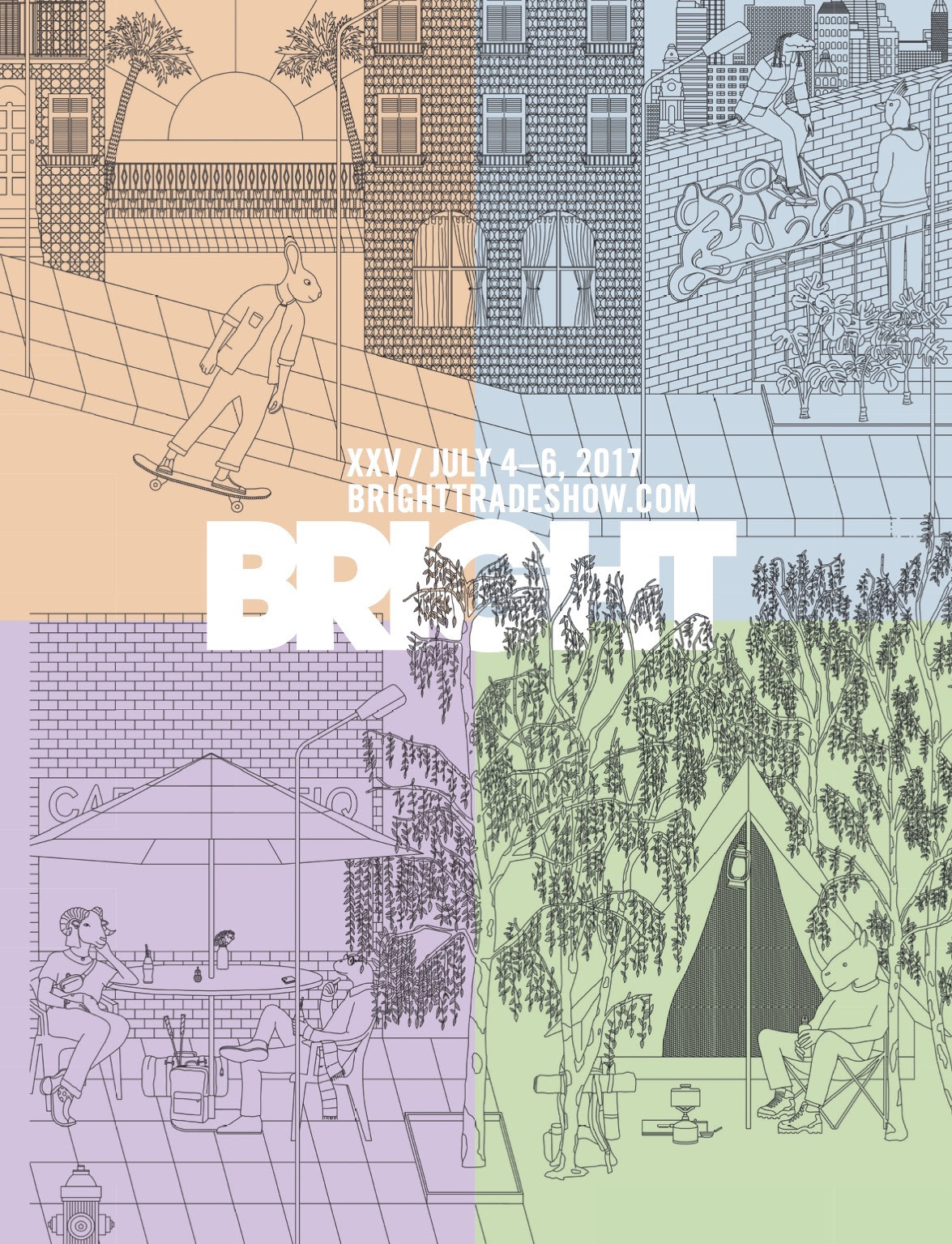 Press Release: We created our new campaign for the upcoming summer tradeshow together with Aoki & Matsumoto Studios and illustrator Jan Buchzik. Its underlying concept is clear: It's all about four segments, the very four segments that form the basis of BRIGHT as it is today. Each illustration presents a single segment of the show:
STREET & SKATE  ACCESSORIES – ADVANCE DETAILS  BRIGHT URBAN  OUTDOOR AESTHETICS
We are looking forward to welcoming you from July 4-6 at Arena in Berlin.
Apart from the business aspect, the opportunity to extend your Brand portfolio and open new sales perspectives, we are inviting you to 3 days full of experiences, inspirations, side events and networking with a community of like-minded people.
Get inspired and move forward together!
July 4th—6th, 2017
"Arena"
Am Flutgraben, 12435 Berlin
Bright Office: Niersteinerstr. 12, 60598 Frankfurt
contact us / visit our website / follow us on facebook
Click here to register.