SAXX Underwear Appoints HKT Products To Lead Launch In The UK Bike/Moto & Skate Market
SAXX underwear has been making waves in North America for some time and now, with the demand growing across the pond, it has joined with HKT Products to guide its UK growth.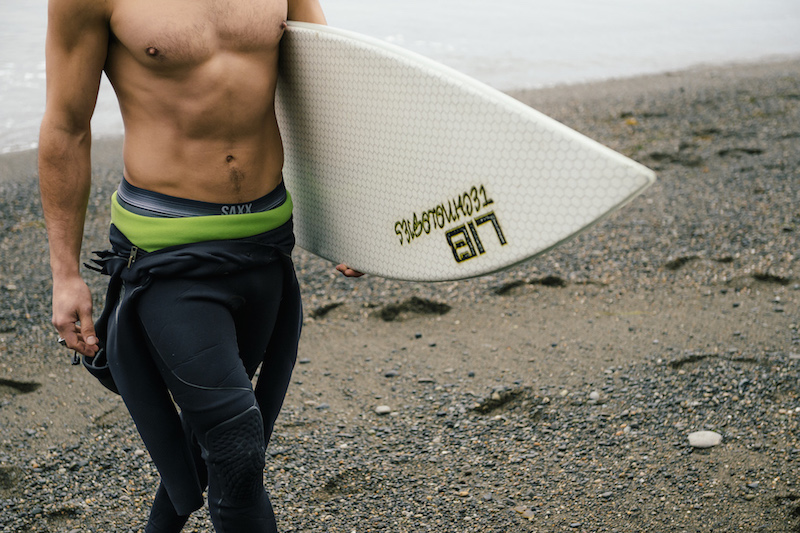 Press Release: As the fastest growing men's underwear company in North America, demand for SAXX has crossed the globe. Today SAXX Underwear is pleased to announce the addition of another agency to support its UK expansion, HKT Products. With a proven track record of bringing strong emerging brands to market in the UK, HKT is the perfect partner to help SAXX enter the Bike, Skate and Moto market. SAXX join Sensus, Joystick and All Mountain Style, among others in the HKT portfolio.
As the first company to produce an ergonomic pouch with their patented mesh panels, SAXX has changed the underwear market.  Since the first production run of 200 pairs, SAXX is now sold in over 2,000 retailers across Canada and the United States and demand has extended its reach globally.  They continue to innovate and add people to the team to advance the product into new areas. Current brand ambassadors include NBA star Kevin Love, pro baseball pitcher Jake Arrieta, waterman Mark Healey, and WRC driver and social media phenomenon Ken Block.
"We are all really excited to partner with SAXX. The quality of the product speaks for itself, the brand fits perfectly in our portfolio and we are looking forward to working with them. The response from our dealers has already been extremely positive too!" Davi Birks
About SAXX Underwear:
SAXX is a pioneer in the underwear industry, producing a patented product like nothing else seen before on the market.  Created by an athlete and avid outdoorsman, SAXX Underwear Co. was founded with a mission to revolutionise the core staple of every man's wardrobe.  The original producer of internal mesh panel underwear, SAXX continues to develop the most comfortable, authentic design-driven apparel available.  Providing unmatched support for men, SAXX is now the fastest growing men's underwear company in North America.
For additional information on SAXX Underwear Co. please visit saxxunderwear.com