Who Buys Your Stuff? From Cold Water Surf To Customer Research: Part 2
This is part two in a two-part series being run in the printed version of SOURCE Magazine. Read part one here.

Ten years ago, sending a newsletter was like pulling teeth. Businesses would pay a fortune to agencies every month, send over their artwork and copy, go back and forth with the amends – and then wait. It would literally take two or three days to send a simple newsletter. Then MailChimp came along and turned the whole process on its head overnight. These days, online businesses can communicate with their customers and audience better, quicker and much cheaper than ever before. Who Buys Your Stuff? is doing the exact same thing for customer research. By Ernest Capbert.
One of the biggest challenges your an online business will have is to understand who your actual customers are. I'm not talking about followers on Twitter or the people who like you on Facebook. It's nuts for anyone to build a businesses strategy around this group of people. You have to look past your audience to better understand the people who are not only engaging with you on social media, but also regularly opening your newsletter and – most importantly – those who buy from you several times a year.
You might already think you know these people. If so, who are they? Do you fully understand them and what they are interested in? If we asked different departments within your business to describe your customer, would we get a consistent answer? These are important questions that need to be answered. The people who buy your stuff are going to be different to the people who follow you on social media. They are the actual customers who spend money with you, not necessarily the audience who interact with your brand. This is an important point that should not be overlooked.
Building a business strategy without a clear and quantifiable understanding of who your customers are is completely bonkers. Your creative agency, design director, PR agency and marketing director all need to know this. Otherwise, how are they coming up with the creative? On what assumptions are they basing their strategy? What's behind their approach, other than gut feeling and guesswork? Here's a challenge for you. Ask your designer how they came up with next season's range. Are their designs based on a quantifiable understanding of your actual spending customers? If all they can show you is a couple of trend reports and clippings from magazines then I'd run for the hills.
Here's what Ed Burstell, the managing director of one of London's most successful retail venues, Liberties, had to say about customer research: "I laugh sometimes when I read those stories about 'we're going to target millenials'. A company's proposition needs to be edited into somebody's life with all the right pieces." I could not agree more with Ed. Investing in finding out who your spending customers are allows you to present your business to them in a more effective way. This is the turning point where you will begin to waste less money and less time. This is where the positioning becomes incredibly clear and where real growth can happen.
We speak to businesses every day that have these broad, assumptive and varied pictures of who their customers are. When we ask them our one simple question, they come back with vague answers. Some say their customers are millenials, others tell us they are yummy mummies, or outdoor enthusiasts who are also affluent and between 20–45 years old. Please think about this age range and actually go there in your head. Have you seen the way a 20 year old engages with the world? It's miles apart from a 45 year old, totally different. Any business trying to execute a plan based on this kind of thinking is going to be disappointed.
It's one thing to understand your business proposition and be clear about what you do and why. However, you need to take this one step further and understand your actual customers, then edit that proposition into their everyday lives, intelligently and strategically. This is often the missing link – the massive disconnect between brand strategy and how this relates to people who spend money with you. Rather than continuing to point out where you might be going wrong with customer research, I'd like to give an example to show how this stuff can be applied to your business.
Active in Style
They are one of the UK's fastest growing women's active wear brands. When we went to meet with them, they believed that their top spending customers were women between the ages of 25 and 45 years old. Generally speaking, women who are 25 are not married, they're out at the weekends, they have late nights, and they go out drinking and dancing until the early hours. The next morning they might go out for a run, then relax in the evenings with friends at the pub and eat whatever they want.
Then contrast this with the typical life of a woman who is 40 years old. She is married, has kids, understands the importance of saving, owns her own home, splits her time between her family and work, has occasional evenings out with her husband, and when it comes to exercise – well, it doesn't happen as much as she'd like to. Instead, a weekend yoga session followed by a Starbucks coffee often hits the spot.
I am generalising here. I'll say that again – I am generalising – but this does illustrate the futility of speaking in such broad demographics. Businesses who claim they appeal to women between the ages of 25 and 45 are going to do a poor job of relating to them and engaging with them. Their messages will be watered down, and the products will be too broad and sometimes irrelevant.
Three weeks later, we came back with our research for Active in Style and found that their customer was not 25, nor were they Bugaboo-owning yummy mummies ordering Starbucks coffees. Instead, we found that women who actually buy from them, the ones who were driving sales and were hyper-engaged with the brand, were between 28 and 33 years of age. Even more specific than that, we found out they were engaged or in a serious relationship, had thoughts about having a family one day, but that right now it was all about them and their careers and killing it when they worked out.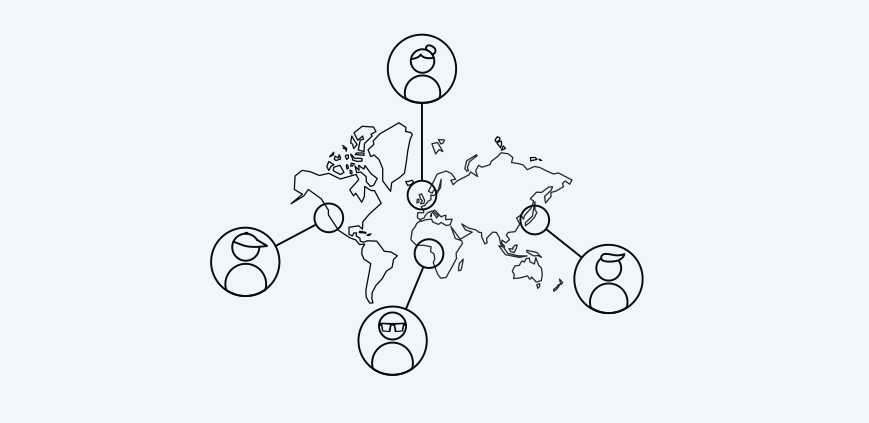 What did Active in Style do with these findings? Credit to them, they decided to get busy and built an aspirational world around these women. They came up with new content and strategies to speak to them, they edited their business into these women's lives and found new ways to place their brand and products in front of other women who fit this exact profile in major cities across the UK. This totally worked for them and they experienced a noticeable spike in key metrics, engagement, traffic and conversions.
This stuff isn't rocket science and it's not something new. The truth is that the most successful businesses on the planet have a clear understanding of who their customers are. Jeff Bezos, the founder of Amazon, says: "What has worked at Amazon is putting the customer first." But until now, customer research has been incredibly time consuming, expensive and difficult to implement. Our way of doing research no longer means six months of focus groups, having a bank balance the size of Amazon's, or 200 page reports that are impossible to understand and even more impossible to put into action.
Instead, we use technology and data to help regular online businesses find out who their customers are in less then three weeks, for a cost of £5 per customer.
Here's how it works:
We have cultivated a way of asking your customers the right questions to deliver a high response rate and watertight answers that build a solid customer profile.
We then use our own technology to hoover up publicly available information to bring their profiles to life.
Lastly, we use third-party technology that understands how these people communicate on social platforms and then comes up with words and strategies to better reach these customers and to find more of them.
This whole process takes three weeks, costs £5 per customer and is delivered over a Skype call. If you're an online business operating without a clear idea of who your customers are then you don't have to anymore. We've worked with over 20 retailers and succeeded in making customer research fast, inexpensive and fun. It's made these businesses more customer-centric, strategic and focused on creating growth. There is no longer any excuse for online businesses not to know who buys their stuff.