Vans Europe Presents The 2017 Vert Attack Comp
The popular Vans Vert Attack competition will be returning in 2017 at the Bryggeriet Malmö Skatepark, Sweden. The contest has a real grassroots feel to it with the focus being on meeting like-minded skaters and having a good time. Outside of the skating, there will be live music, markets and a legendary after party.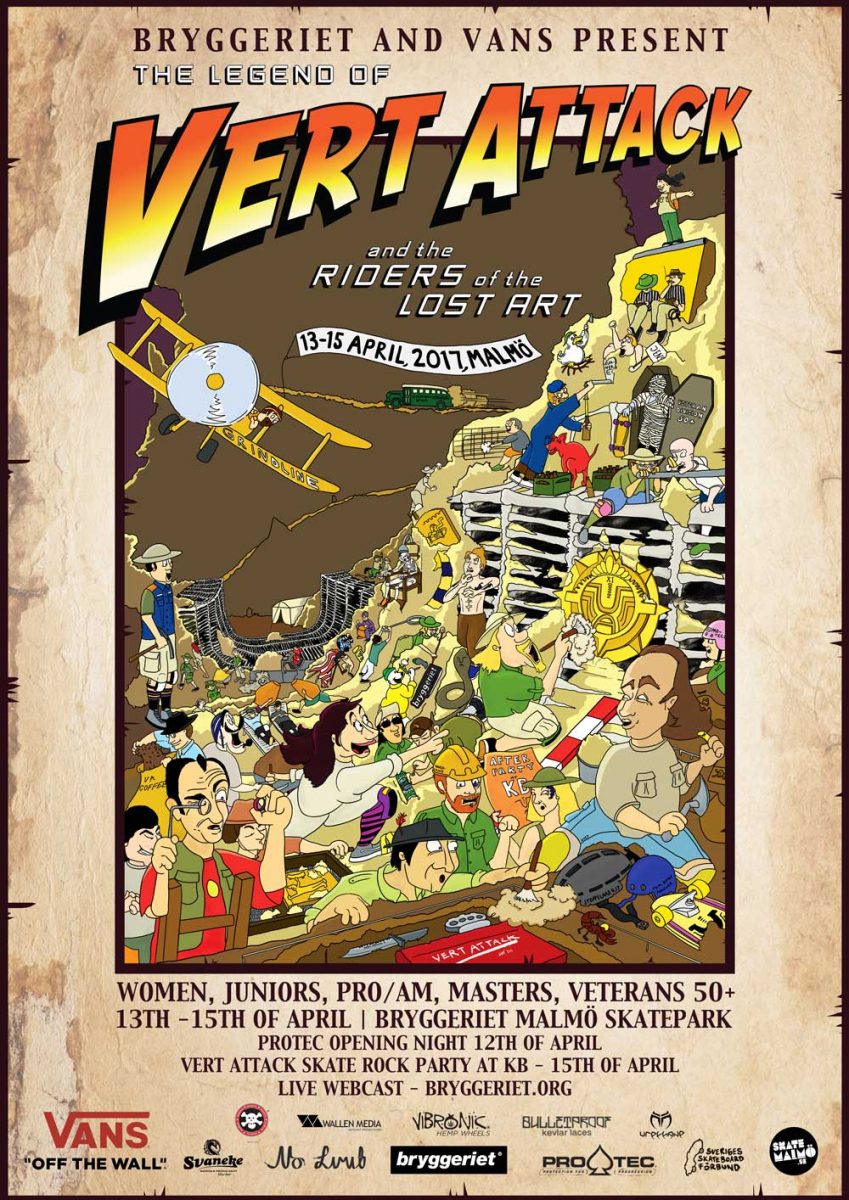 Press Release: The legend of Vert Attack and the riders of the lost art. Vert Attack will be back on the 13th to 15th of April 2017 at Bryggeriet Malmö Skatepark. The best vert comp on the planet includes, live music, art exhibitions, markets, and a whole lot more.
Visit Bryggeriet and find all the information needed to keep you enlightened of what is going on during the event. Check what bands are playing, the competition schedule, where the party's at, how to get to the skatepark, where to check out the live webcast and so on.
We hope you all have a great Vert Attack week!
Vans, "Off The Wall" Since '66