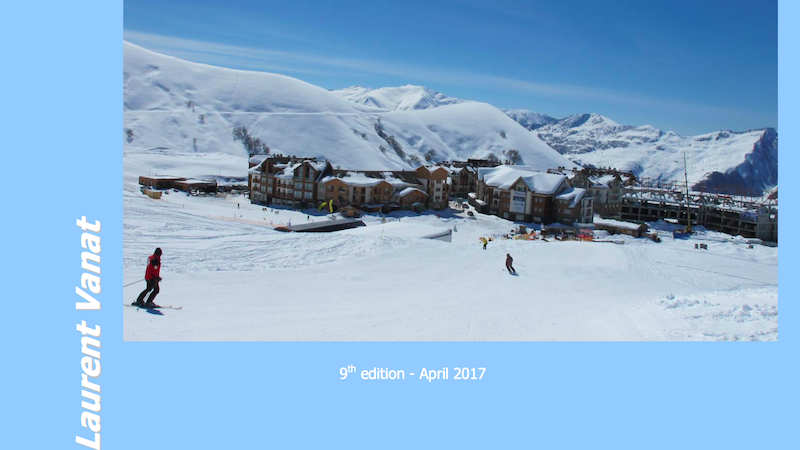 2017 International Report On Snow & Mountain Tourism
The 2017 International Report on Snow & Mountain Tourism, written by Laurent Vanat, is now available to download. The report is a world-renowned reference for data about ski resorts tourism covering 67 countries across the globe. In summary, the report states a stagnant ski market, with France leading the way in 5-year average ski visits, toppling the USA. The Asian and Russian ski markets are on the increase, while Austrian and American resorts joining forces has led to better skier numbers in those regions.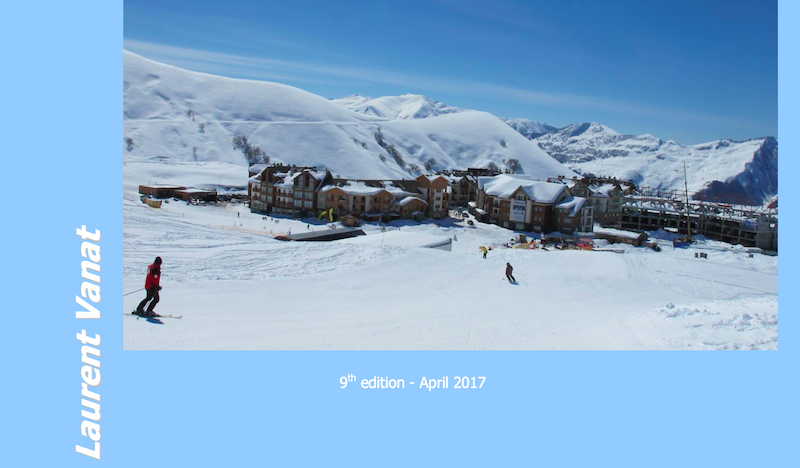 Press Release: The 2017 International Report on Snow & Mountain Tourism, by Laurent Vanat, reporting about the 67 countries in the world offering equipped outdoor ski areas covered with snow has been released today, April 12th, 2017. The report is freely available for download to the public from www.vanat.ch website, after an avant-premiere release last week at the UNWTO 3rd Euro-Asian Mountain Resorts Conference in Tbilisi, Georgia.
The 2017 International Report on Snow & Mountain Tourism is a worldwide acknowledged reference for data about ski resorts tourism. This 9th edition confirms some changes in a market that is overall rather stagnant, when not declining. Hereafter are some insights into the evolution of the ski market that can be perceived based on the latest available data.
In spite of a stagnating western market, France is for the first time on the first row for 5-year average skier visits, before the United States, that used to occupy the top rank up to now. In fact, skier visits average tends to decrease in many of the major mature markets but increase in some central Asian countries like Azerbaijan and Georgia, where new ski resorts have been developed over the last years. Of course, China features the highest progression of attendance at ski resorts, followed by Russia.
It is also in both these countries that the number of ski areas is increasing at most. Several new ski areas have been identified since last year's issue, reaching up to 646 in China and 354 in Russia. The number of national skiers features also a significant growing trend in these countries.
The number of major ski resorts (resorts with attendance over 1 mil yearly skier visits) is usually rather stable. Over the years, some resorts went out of the ranking because their visitation numbers went down. However, the 2017 report features a growth of their number in Austria and United States due to new ski areas connections, grouping formerly smaller resorts.
Despite in many western countries, the 2015/16 winter season ended on declining figures, the number of skiers worldwide is continuing to grow. While the western ski market is flattening, some markets are still developing. However, in these markets, the ski consumption per skier is still much lower than it used to be in traditional markets, resulting in an overall stagnant skier visits number.
Worldwide, in a global perspective, the share of foreign visitors in the number of skiers is limited to about 12% of total participants. There are few big players both in the inbound and the outbound markets. Skiing is mostly based on the domestic markets and the national customer base is very strong in most of the big player countries. Often, foreign visitors are concentrated in a few top international resorts.
Coverage: There are currently 67 countries in the world that offer equipped outdoor ski areas covered with snow. Taking into account indoor facilities, mountaineering-only areas and other types of facilities such as dry slopes, the figure can be as high as 100. Even if snow fields are much more numerous, about 2'000 ski resorts have been identified worldwide. Besides the major ski destinations in terms of skier visits, there are a number of other, smaller destinations, where skiing has been an industry for a long time or is currently developing. The most obvious new destinations are Eastern Europe and China, but there are a number of other small players spread out across the globe: Algeria, Cyprus, Greece, India, Iran, Israel, Lebanon, Lesotho, Morocco, New Zealand, Pakistan, South Africa, Turkey and many more.
Laurent Vanat: Besides his personal involvement in the sector of snow & mountain tourism, Laurent Vanat runs his own consulting firm specialized in business management, Laurent Vanat Consulting Ltd. He is working on economic aspects, in industries from all backgrounds, which go well beyond the snow and the mountain. One of his specialties is to assist companies in the study of their business plan. Laurent Vanat has been invited to present his report at various international meetings, including the OITAF Congress in Rio , those of the WTO in Andorra, Almaty, Tbilisi and Ulsan, ISPO in Beijing, various meetings of the FIS and the meetings of Grand Ski in Chambéry , among others.
The full report can be read here: http://www.vanat.ch/RM-world-report-2017-vanat.pdf