The James Brand Names Industry Vet As New CEO And Deepens Partnership With Cinco Design
Knife accessories and outdoor brand, The James Brand have announced the expansion of their team with the appointment of Mike Hoefer as Chief Executive Officer. Hoefer joins the team having spent 16 years as EVP Sales & Business Development at Nixon and is hoping to bring his experience to The James Brand and take amplified steps toward sustainable business growth. 
Press Release: [Portland, OR] The James Brand proudly announces the appointment of influential Nixon alum, Mike Hoefer as Chief Executive Officer, effective March 27th 2017. Established in 2011, The James Brand has built a solid reputation for their modern and minimal take on knives and everyday carry accessories. The addition of Mike Hoefer to the team enables the brand to take amplified steps toward sustainable business growth, in both the USA and abroad.
"Mike joins The James Brand to deepen our bench and help us evolve into a world-class business. His leadership, background, and reputation all serve as major assets to the brand moving forward" – says Ryan Coulter, Founder, The James Brand.
During his 16-year tenure at Nixon, Mike served as EVP Sales & Business Development, playing an integral role during key transitions. He served as interim CEO and COO, all while maintaining his day to day responsibilities.
"It is a true privilege to partner with Ryan and the James team. It's impressive to see how successfully The James Brand has positioned themselves in the marketplace, especially keeping in mind this all began as a passion project to fill a need they saw in the marketplace. I am looking forward to utilising my previous experiences and resources to further position The James Brand as a leader in the everyday carry space. The James Brand's approach to modern, minimal, yet practical, everyday carry resonates with today's consumer in an oversaturated tactical space. Personally, I cannot wait for more people to experience the originality of The James Brand." – Mike Hoefer, Chief Executive Officer, The James Brand.
The James Brand is also proud to deepen their relationship with Cinco Design, and their Principal & CCO, Kirk James. Kirk and the Cinco team have been affiliated with James since 2012, helping to shape the brand and the way it's presented to the world. For 2 decades, Cinco has helped to pioneer progressive brands & products in sport, street and outdoor with teams at Nixon, Nike & Smith among others.
"We wouldn't be here without Cinco.  Kirk and the diverse team at Cinco have been our partners since very early on and have helped us bring the original vision of The James Brand to life. I'm excited and proud to keep our relationship growing, and know that Cinco will help the brand realize its full potential."
– Ryan Coulter, Founder and General Manager, The James Brand.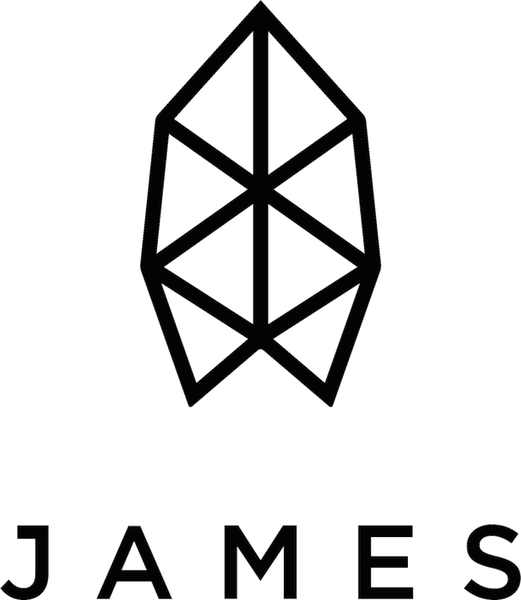 About
The James Brand was created in Portland, Oregon in 2011 by a group of designers and adventurers who were looking for something better. Based on the adage that if you can't find what you want, you might have to make it yourself, we decided to put pen to paper and design something new:  knives made with premium materials, a minimalist design aesthetic, and clear attention to the details.  We make modern knives and tools that are a better reflection of our values and lives.  Modern, minimal everyday carry is what the James brand is all about. For more on The James Brand, please visit www.thejamesbrand.com.