Results From The Vans Legend Of Vert Attack And The Riders Of The Lost Art, Malmö
The Vans Vert Attack contest continued its legacy at the 2017 event with each of the riders bringing their A-game to the vert. The focus was not on the prize money or even placing but on spreading the stoke amongst all that attended.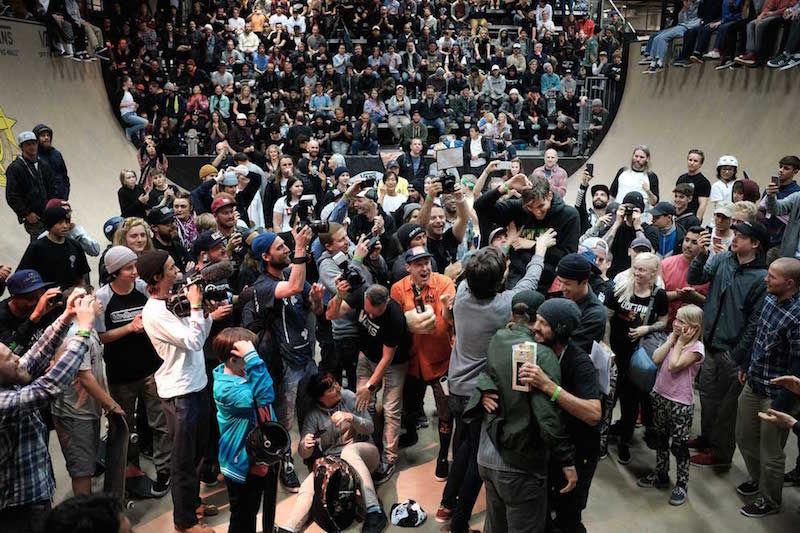 Press Release: Vans Vert Attack continues to offer an onslaught of skateboarding in its purest form. Each skater is there to do what they do and to help push everyone else to do the same.
The finals saw winners from the last five years or so doing exactly what they did to win previously but with even greater trick selections. Clay Kreiner opened with his winning run from last year, Bucky Lasek held runs and accomplished the impossible, Sam Beckett met the ramp vertically and chiseled away with a constant barrage of tricks, Jeromy Green had the run of his life, whilst Paul-Luc never fell off. Finding two people in the audience that would have been able to place the eight guys would have been statistically impossible.
Prizes were handed out, no one got rich from the loot, but some love got spread to non-heat winners.
Check out footage from the finals now on Thrasher.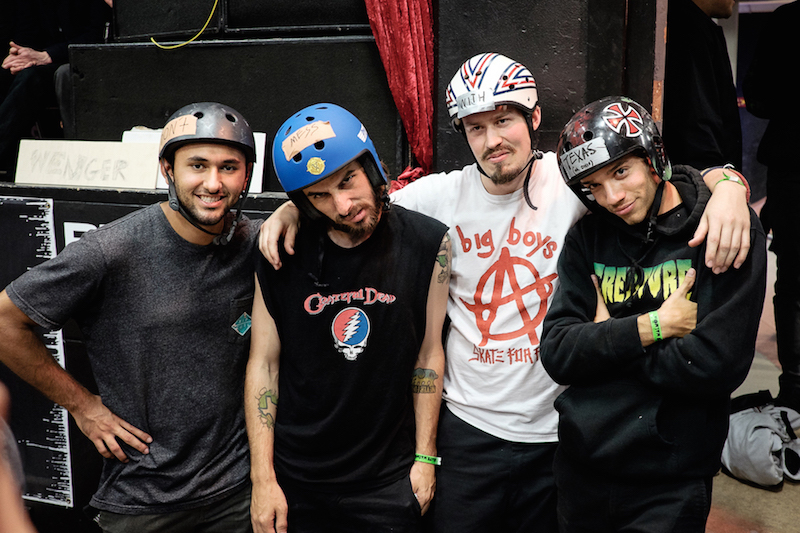 JUNIORS FINAL RESULTS
TATE CAREW USA
ALESSANDRO "ALE" MAZZARA ITA
EVAN DOHERTY USA
MASTERS FINAL RESULTS
JOCKE "AIRLINES" OLSSON SWE
JUSSI KORHONEN FIN
NEAL HENDRIX USA
VETERANS FINAL RESULTS
PAUL "JIM THE SKIN" ATKINS UK
JEFF "FFEJ" HEDGES USA
DOUG NELSON USA
GIRLS FINAL RESULTS
NICOLE HAUSE USA
KISA "KISA" NAKAMURA JAP
ALLYSHA LE USA
PRO/AM FINAL RESULTS
JIMMY WILKINS USA
BUCKY LASEK USA
PAUL LUC RONCHETTI UK
SAM BECKETT UK
SPECIAL AWARDS
AUBY TAYLOR: PHILIPS 66 AWARD
DEMARCUS JAMES: TEARING IT AWARD
SCOTT HUSTON: SLAM AWARD
JEROMY GREEN: KNOCKOUT AWARD
ANDY SCOTT FLIP: EGGPLANT AWARD
The Vans Vert Attack 2018 is going to be incredibly on trend and anyone who is anyone will be making it a calendar must go next year.
See you all there!!
Vans, "Off The Wall" Since '66