EuroSIMA Release General Assembly Details
The EuroSIMA General Assembly is to be held May 12 in Hossegor, France. The event is a chance for attendees to discuss the future projects of the European Action Sports Industry Manufacturers Association, to elect a new Board of Directors and to launch the second round of companies that are to be included in the association's sponsorship program.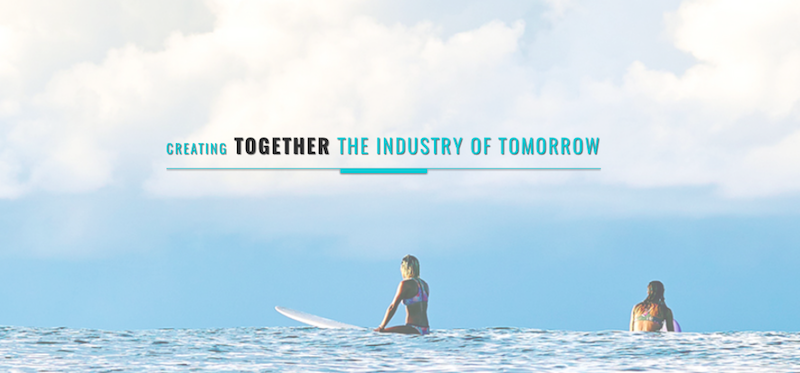 Press Release: The 2017 EuroSIMA General Assembly will take place on Friday, May 12 at 4 pm in Hossegor. It will provide a perfect setting and opportunity to discover and review the association's projects as well as to elect a new Board of Directors.
The annual event brings together EuroSIMA members, partners and administrators to provide information and the opportunity to discuss the various actions and projects of the European Action Sports Industry Manufacturers Association. It is also when future projects are defined.
Every two years, EuroSIMA members are asked to vote on the Association Board of Directors, which in turn suggests a President.
The GA will also launch the second wave of companies in the sponsorship program. Base de Pop and S-Wings, the first two sponsored businesses will share their experience and feedback on the help they received throughout the past year.
In addition, the association will proudly announce the names of businesses having shown commitment to the environment and the recipients of 2017 Ecoride labels.
Finally, EuroSIMA will officially launch its collaboration with CNPC by signing a partnership agreement to foster and encourage development of professional training in the Action Sports industry.*
*For more information on Water Sports and Shape training with CNPC
The CNPC will offer:
•in 2017, a 2-day Shape training course in partnership with Shaper House in
Biarritz. The objective of this course is to introduce participants to the main
techniques and different phases of manufacturing a board,
•in 2018, a 5 week Water Sports Specialist training course providing into
technical knowledge of products and sports markets,
•and in 2019, a 24-month apprenticeship program for Water Sports
Business Manager to train technical sales agents, assistant managers and specialised sales people.
These training courses will take place on the Basque coast and will, eventually be included in the training programs of the Ocean Campus at the Socoa Fort, which is due to open in 2019.
To attend the EuroSIMA General Assembly, please click here.