85th Anniversary Of The 1932 Mass Trespass With RMBLR
The mass trespass of Kinder Scout, was a notable act of willful trespass undertaken at Kinder Scout, in the Peak District of Derbyshire, England by a group of ramblers on 24 April 1932. It aimed to highlight the fact that walkers in England and Wales were denied access to areas of open country. To celebrate this occasion, RMBLR are putting on a great event to follow in the footsteps of this famous ramble. 
Read more about RMBLR, a brand launched by industry vets Fred Royle & Rob Brigham here.

Press Release: To celebrate the anniversary of the Mass Trespass, RMBLR are inviting you to come and follow in the footsteps of giants and exercise your right to ramble.  We want you to join us on a historic hike along the original trespass trail from Hayfield up to Kinder Scout exactly 85 years to the day of the original trail-blazing trespass.
The day was just ending and I was descending
Down Grinesbrook just by Upper Tor
When a voice cried "Hey you" in the way keepers do
He'd the worst face that ever I saw
The things that he said were unpleasant
In the teeth of his fury I said
"Sooner than part from the mountains
I think I would rather be dead"
He called me a louse and said "Think of the grouse"
Well I thought, but I still couldn't see
Why all Kinder Scout and the moors roundabout
Couldn't take both the poor grouse and me
He said "All this land is my master's"
At that I stood shaking my head
No man has the right to own mountains
Any more than the deep ocean bed.
The above words are taken from Ewan MacColl song 'The Manchester Rambler' a folk anthem that expresses the sense of injustice felt by those living in the towns and cities who felt constrained by draconian landowners. It also explains why the largest act of civil disobedience of its kind happened back in 1932 on top of Kinder Scout with 500 Northerners.
For this is the place where despite a number of scuffles with gamekeepers, several arrests and even some jail sentences were handed out, people power won the day. It was this working class uprising that eventually took away the exclusivity of moorlands from the wealthy and gave us all the right to roam. It gave rise to a rambling revolution, the importance of which cannot be underestimated, paving the way as it did for the creation of our National Parks as well as the Countryside and Rights of Way Act. Many of the ramblers who took part also went on to march their way across the Pyrenees in order to fight fascism in Spain.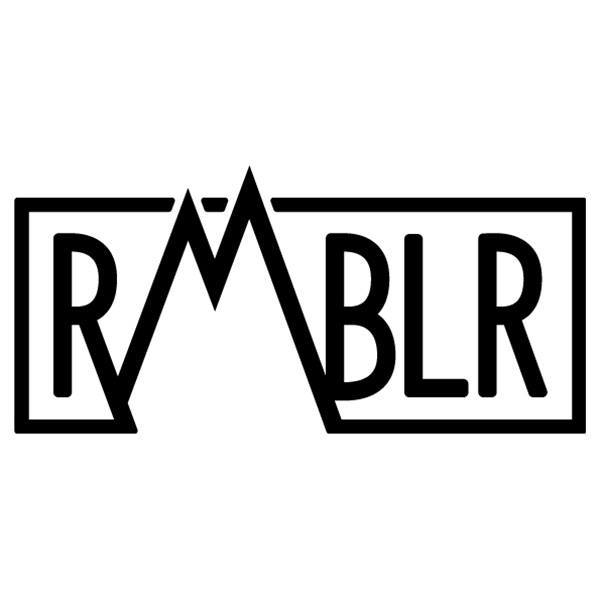 This RMBLR rendezvous will start at Bowden Bridge car park in Hayfield (grid ref: SK048869) meeting at 9.30am on Monday 24th April. The plan is to set off at rambling at 10.00am along this route. It's an 8-mile hike so bring some friends, food and appropriate attire with you, there may even be a celebratory pint to be had back in Manchester afterwards too (details tbc). This is also where you'll receive your free RMBLR patch to mark this auspicious occasion and remember those that fought for our right to ramble.  To register for the walk simply "buy" the patch now and we will reserve one for you along with some other goodies