German Market Intel April 2017
Comparisons to the "good old times" are rife thanks to one of the best winters in recent times, with great results for core snowboard shops in Germany – "sensational" even, for those very close or in the mountains, as Tobi Hammer from Ridersheaven in the Allgäu reports. He calls it the best winter since they opened their shop. With a range of ski resorts in Germany and Austria close by, they sell a lot to tourists who need to buy stuff for their holidays and are not as price sensitive as customers in big cities, where high street stores start reducing from the beginning of December. By Anna Langer.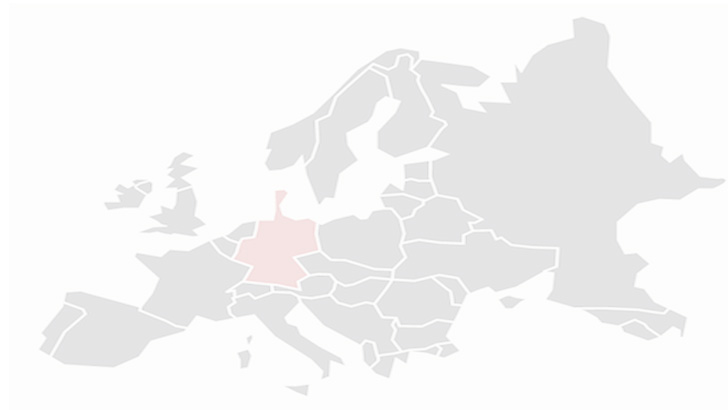 Ridersheaven didn't start their sales period before the middle of March, leaving them a lot of turnover with regular price tags. "When the tourists need a new boot for their holiday, they have to buy one," Tobi says, but adds that boots have been a huge success for them this year in general. "Snowboard boots are a great category as they bring customers back into the shop. You can't really buy them online, like a board. We actively promote proper boot fitting with extra soles and really take our time with this, instead of just selling boots out of the box. Customers can make an appointment where we then bake the boots so they perfectly fit their feet." More marketing and active support from brands would be a great help for a category as consultation-intensive as this, Tobi says. Especially because it has a complimentary side effect a lot of shops could benefit from: "As the fitting process takes about an hour, a lot of people bring their whole family along for the shopping trip. Which means that a lot of fashion items and accessories can be sold as well." Such a service is so popular that even people who have to drive a fair distance make use of it.
Service is also the number one tool for the Blowout shop in Würzburg, who are proud to have a really strong sales team who know their business. In the digital age with online shops sprouting up everywhere, there will always be those profiting from advice without giving back, yet co-owner Emi is not too fussed about them: "If they sink so low ethically, you just have to let them go," he says chuckling. The first, initial sale is often lost to cheaper offers, he admits, yet a lot of those customers come back once they realize that their cheap gear really doesn't work as well. "They remember what we told them and when they come back, they're back for life."
Low rise rocker boards are among the favourites of sales team and customers in Würzburg, as they "redefine the All Mountain category with great riding properties on slopes and in powder," says Emi, "but nothing too crazy, we've always made sensible choices here and opted for moderate versions that stay around much longer than the extremes." He'd generally wish for less "crazy" innovations that are mainly driven by marketing purposes and tend to contradict efforts from previous years, and more constant development of technologies that really work. He gives a special mention to Ride Snowboards and their kids boards here, "that are just as good as the regular boards, yet subsidised in order to offer parents good value for their money." Emi has huge respect for anyone still going through the efforts of teaching their kids to snowboard, as most ski schools still don't allow kids on a board from an early age.
Next to strong hardware sales, Blowout reports surprisingly good turnover with outerwear, which had been especially difficult in previous seasons. "A bit of colour blocking works really well, as Horsefeathers are showing, and a classic look – not too tight yet not too baggy. Fit is the most important factor," Emi states and is stunned at how much people can fuss about that these days. "Even with a classic t-shirt they can spend hours in front of the mirror, debating whether the sleeves are a tiny bit too long or the seam is a bit too high…"
Streetwear fashion was also a big issue at Ridersheavon, who report especially great sales in the women's sector. "There are only a few shops really into that anymore and we have a strong advantage with three girls in our sales team." Reason enough to actively pursue female customers with a wider assortment: "We will actively expand this with more girl-specific brands and items from brands like Pull-in, Kari Traa and Rip Curl, who have a great women's range. Activewear from brands like Roxy works really well too." With womenswear accounting for 50% of revenue in the shop already, they're looking to move even further into SUP, SUP yoga and fitness this year.
Tobi also mentions that fair trade organic clothes are picking up speed as well. "You totally feel the difference in touch and quality, and customers are ready to spend 10 euros more for something that is not the usual 0815 shirt." Sustainable brands and products are an important category for the Saltwater Shop as well, a fairly young online store, now with two brick and mortar subsidies in the north of Germany. "We concentrate on various products from smaller brands that share our love for boardsports and convince with top quality, as well as products from foreign brands that are difficult to get over here," Florian Laudon explains. "Our concept store in Hamburg offers customers a chance to see and try products and brands, while the store in Heiligenhafen supplies the greater area close to the Baltic Sea with surf equipment." They also feel a growing demand for women's and kid's products again, as well as "products that tell a story, are authentic and based on sustainability."
With the rise of cold water surfing, the Saltwater Shop didn't "really feel a 'winter' in the surf sector, certain categories like sun screen are sold all year around," Florian says. With a strong focus on summer products for windsurfing, kiteboarding and SUP, winter has always been a bit low for the Surfshop Fehmarn on the most north-eastern tip of the country, as Basti reports. "Yet with SUP the season lasted considerably longer, until the end of Autumn." In order to enable their customers a "warm start to their season" they adjust their range of neoprene according to seasons: "This winter the trend to brave the cold with a 5-6mm wetsuit with integrated hood has continued. We work with Xcel who convince almost anyone with their features and material."
He's not so convinced about the way that product cycles are speeding up, which is prevalent in all of our industries. "We always wonder about manufacturers complaining about numbers, as they all play their part in the over production. This leads to reductions of current collections when we're already confronted with new products in peak season. What sense does it make in 2017 to already be looking forward to 2019's products?" If anyone has a valid answer to that, please let us know.