Italian Market Intel Apr/May 2017
Surprise surprise, another prime minister has had to vacate their position early; Mr Matteo Renzi has left after losing his last referendum regarding a constitutional law change. Mr Paolo Gentiloni takes over as our new PM after previously serving as Minister for Foreign Affairs. The masses aren't overjoyed as it means that we've once again been left with a new prime minister we didn't vote for. As we have a lot of issues to solve right now such as state debt, unemployment, refugee crisis, slow (and low) GDP growth, it's crucial that the population feels represented well as the overall mood isn't great. By Franz Josef Hoeller.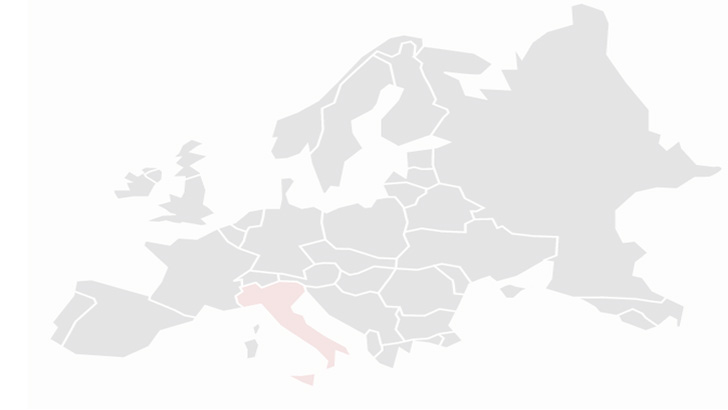 For boardsport business, winter came late and it came in the southern area so a lot of retailers struggled once again with outerwear and hardgood sales. Speaking to Edo Sgarbossa, General Manager for Nitro Italy, the main problem in hardgoods sales is that old snowboards still in stores from last season are stealing a lot of sales from new boards – the old ones are on sale and still offer good quality and designs. The rental segment is growing little by little but overall the market has reduced as stores take less stock, with the risk being too high. Edo says that dealers need a lot of support from suppliers, as otherwise it's impossible for them to offer a decent selection. Other than this, Nitro are really happy with their boot sales and are looking confidently into another new season of pre-books.
Overall, Union seems to be the market leader in bindings and Capita is showing good signs of growth – the Mothership seems to be paying off! Having so much snow in the south was actually detrimental to some businesses in regions where it doesn't normally snow as they were forced to close their doors and suffered from missed sales opportunities.
The Seiser Alm Snowpark saw its first freestyle snowboard and ski slopestyle World Cup this past January and it was a big success with a lot of riders and visitors attending. New Italian young guns showcased their talent and the whole event was broadcasted live on TV, exposing snowboarding to a big mainstream audience in Italy.
The skate and streetwear market is still thriving off the Thrasher magazine trend. Thrasher is (still) the hottest thing right now, but core skateboarding labels in general are celebrating a big revival and (high street) stores are once again paying more attention to the clothing collections from skateboarding companies. Mostly because consumers know exactly what they want to buy and the Hypebeast movement is rife and retailers really have to adapt and offer the right selection that kids are asking for. Reacting fast is very important nowadays as younger generations don't care so much about where they buy from, but instead they simply want the exact brand and style they are searching for. This provides an opportunity for smaller stores as they can react quicker and be more innovative than big box stores, thus giving them the ability to stock smaller and more exclusive labels.
On the footwear side, running shoes are still a big trend for the young audience, but skateshoes are slowly coming back and the trend of good looking tech-shoes is the next thing, especially for skaters. NB Numeric is the latest brand to find its way into Italian skate shops and streetwear stores and the guys are currently setting up a team and plan to do their first Italian tour in 2017.
Skateboarding is seeing more exposure than ever before, so let´s hope our industry and especially the core retailers can profit from this movement as they are the ones who are the most stoked when a new skater is born.