Swiss Market Intel April/May 2017
Please allow me to start this little article with a small erratum for my piece in issue 84 where I stated that Nitro sales were slightly down. After more in-depth discussion with retailers and more investigation, it appears that Nitro have actually had a good 16/17 season with sales slightly up on the previous year. I apologize for this overly hasty analysis.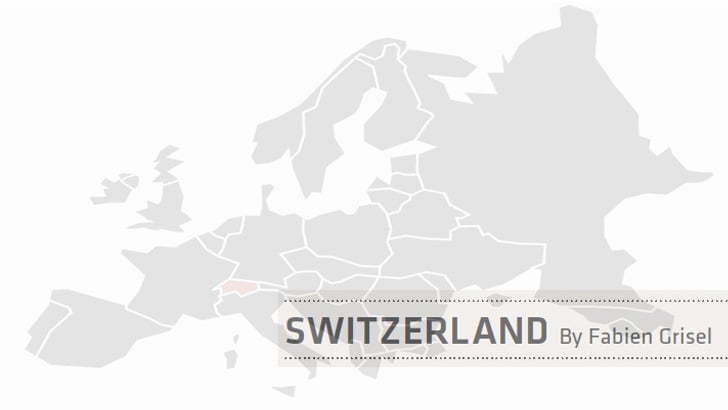 It's difficult to talk about business in Switzerland without citing the complicated winter we've had; the snow arrived too late and that took its toll, even more so as it was the same throughout almost the whole of Europe, which created a surplus of stock just about everywhere and the price war that ensued was worse than we've ever seen before. This type of issue forces retailers to rethink their price strategies. It's clear that the times of calculating a 2.0 mark-up on hardgoods are over if we want to keep enticing visitors. Obviously no one likes it but these days it's imperative to make these kinds of considerations.
In general, the noticeable trend in recent years for an increase in snowboard rentals and a drop in sales is confirmed. So the brands that are already strong in this area can benefit from this, as is the case for Burton, Head, Salomon and K2. As for sales, it seems as though boards have sold a bit better than boots and bindings. This is exactly what Matt Rouiller from Levitation in Martigny explains as well as Reto Aerni from Pipeline in Solothurn and Biel, for whom Nitro and Lib Tech boards sold well.
When it comes to skateboarding, the market is always somewhat slower in winter and is picking back up again now. For Matt Rouiller from Levitation in Martigny, the market in his region diverges into two categories: that of classic skateboarding (used for tricks) and that of the cruiser (used to get around on). Adepts of these two sports are not generally the same people; classic skaters are brand and image orientated, younger and need cheaper and more frequently replaced products. The cruiser market has an older demographic who use skateboarding as a means of transport, they buy less frequently and are less affected by price issues. It's important to realise that in equal volumes the cruiser market is more lucrative because the margins are better. On the contrary, it's clearly tough to draw decent margins from the classic skate sector, even if it is improving thanks to European brands occupying a healthy place in the Swiss market today. For Matt, the brands that are doing well right now are mostly these European brands such as Magenta, for example. The types of boards are more often wide boards ideal for bowls, which we find more and more frequently in Swiss skateparks.
The Swiss surfing hardgoods market seems to be growing slowly but surely and although the Swiss are tireless mountain people, they are travelling in search of waves more frequently. That's why interest in surfing is increasing here. Another Rouiller, Blaise this time from the shop DPM-Shop in Les Diablerets, being the wise old man of the ocean that he is after twenty-odd summers, is being asked for advice on surfing more and more each year. With the help of some social networking adverts and a well-established network in place, he is able to sell an increasing number of boards to Swiss surfers at the end of each winter.