David Manaud Photography Exhibition 'Le Sebdoshow' At DC Hub In Paris
French photographer, David Manaud, has been capturing the sessions of skateboarders, Seb Daurel and Léo Valls, for the past two months and will be exhibiting his collection on May 18 at the DC Hub in Paris.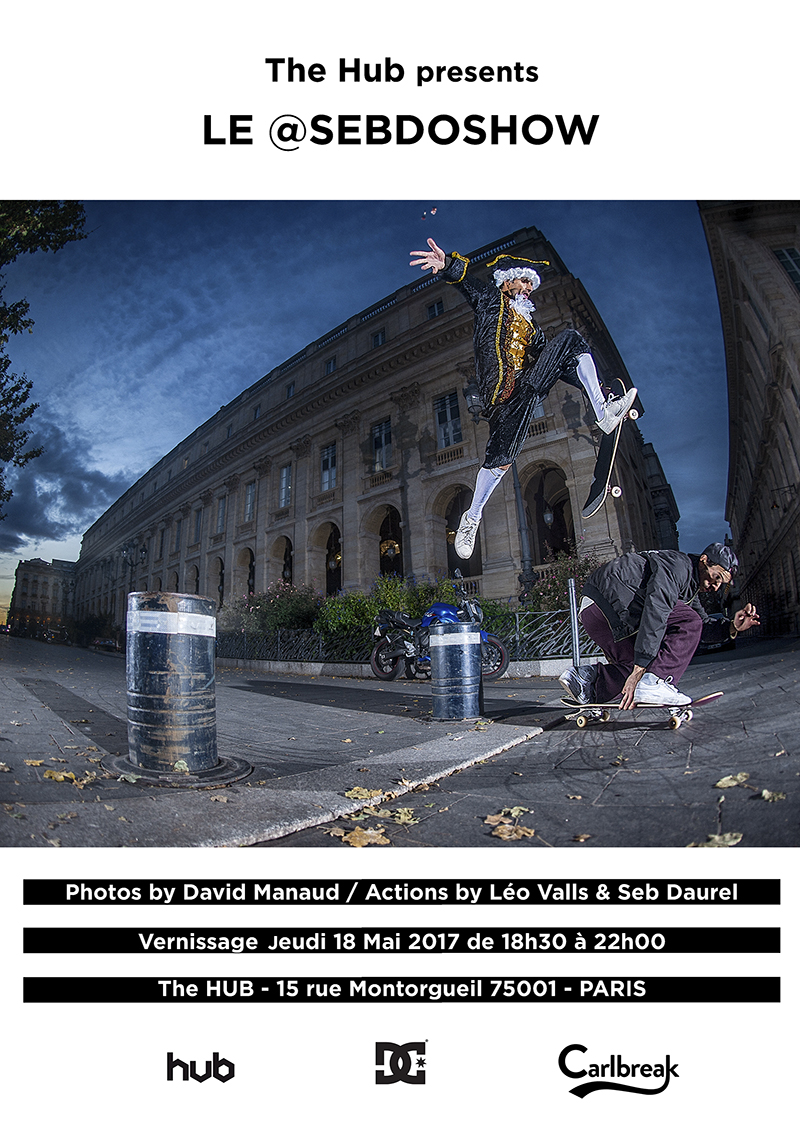 Press Release: Charismatic figures Seb Daurel and Léo Valls started a new video concept titled 'Le Sebdoshow'. No rules, just street skateboarding sessions with a dressed up Daurel where fun comes first.
Photographer David Manaud has been following the two for the past few months to capture these original moments which have reached quite a following on social media.
After all, Skateboarding is about having fun!
Come and meet the Team at DC's Hub, 15 Rue Montorgueil, 75001 Paris, on Thursday May 18th from 6.30pm.