EuroSIMA General Assembly To Elect New Board Members This Week
The EuroSIMA General Assembly, which is being held May 12 at 4pm at the Studio 40 in Hossegor will elect new board members and also present and review current EuroSIMA projects.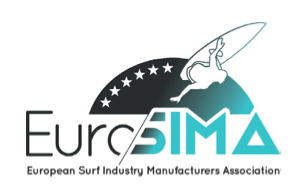 Press Release: The 2017 EuroSIMA General Assembly will take place on Friday, May 12 at 4pm at the Studio 40 in Hossegor. It will provide a perfect setting and opportunity to discover and review the association's projects as well as to elect a new Board of Directors.
The annual event brings together EuroSIMA members, partners and administrators to provide information and the opportunity to discuss the various actions and projects of the European Action Sports industry manufacturers association. It is also when future projects are defined.
Every two years, EuroSIMA members are asked to vote on the Association Board of Directors, which in turn suggests a President.
The GA will also launch the second wave of companies in the sponsorship program. Base de Pop and S-Wings, the first two sponsored businesses will share their experience and feedback on the help they received throughout the past year.
Finally, EuroSIMA will officially launch its collaboration with CNPC by signing a partnership agreement to foster and encourage development of professional training in the Action Sports industry.*
AGENDA
• President's moral report
• Approval of the Board of
Directors and President
• Financial report presented by the
auditor
• Presentation of 2017 projects
• Feedback from companies from
2016 sponsorship program
• Presentation of the 2017 provisional budget
• Signature of the Water Sports and Shape agreement between the CNPC, Shaper House and EuroSIMA
• Cocktail, buffet and concert at l'Etiquette