New Dates Announced On The Lib Tech French Surf Shop Demo Tour
More dates have been added to the Lib Tech French surf shop demo tour, which visits surf shops along the Atlantic Coast of France. The tour allows participants to demo their LIB X LOST models and new models: the RoundNoseFish and the PickUpStick and will continue throughout the summer season until September.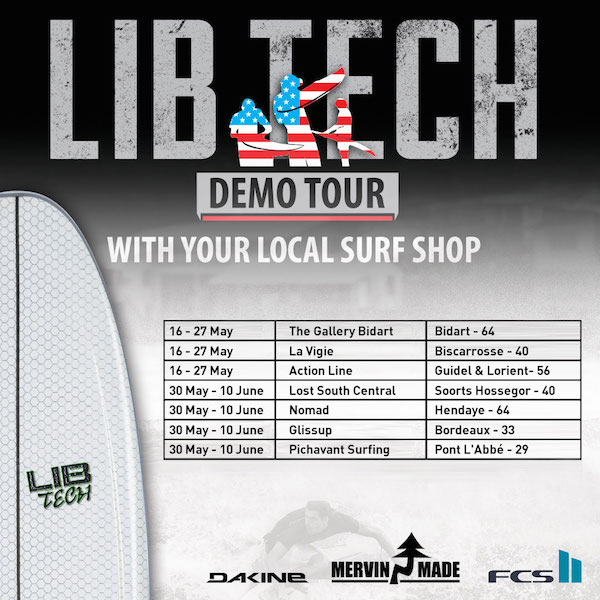 See below tour dates, stay tuned for more dates, locations and events via the Lib Tech website and social media channels: Facebook, Instagram and Twitter.