Halagear SUP 2017 Preview
Retail Buyers Guide: Stand Up Paddle 2017
CATEGORY: SUP
BRAND: HALAGEAR
INTERVIEWEE: JEN HOWLAND (BRAND MANAGER)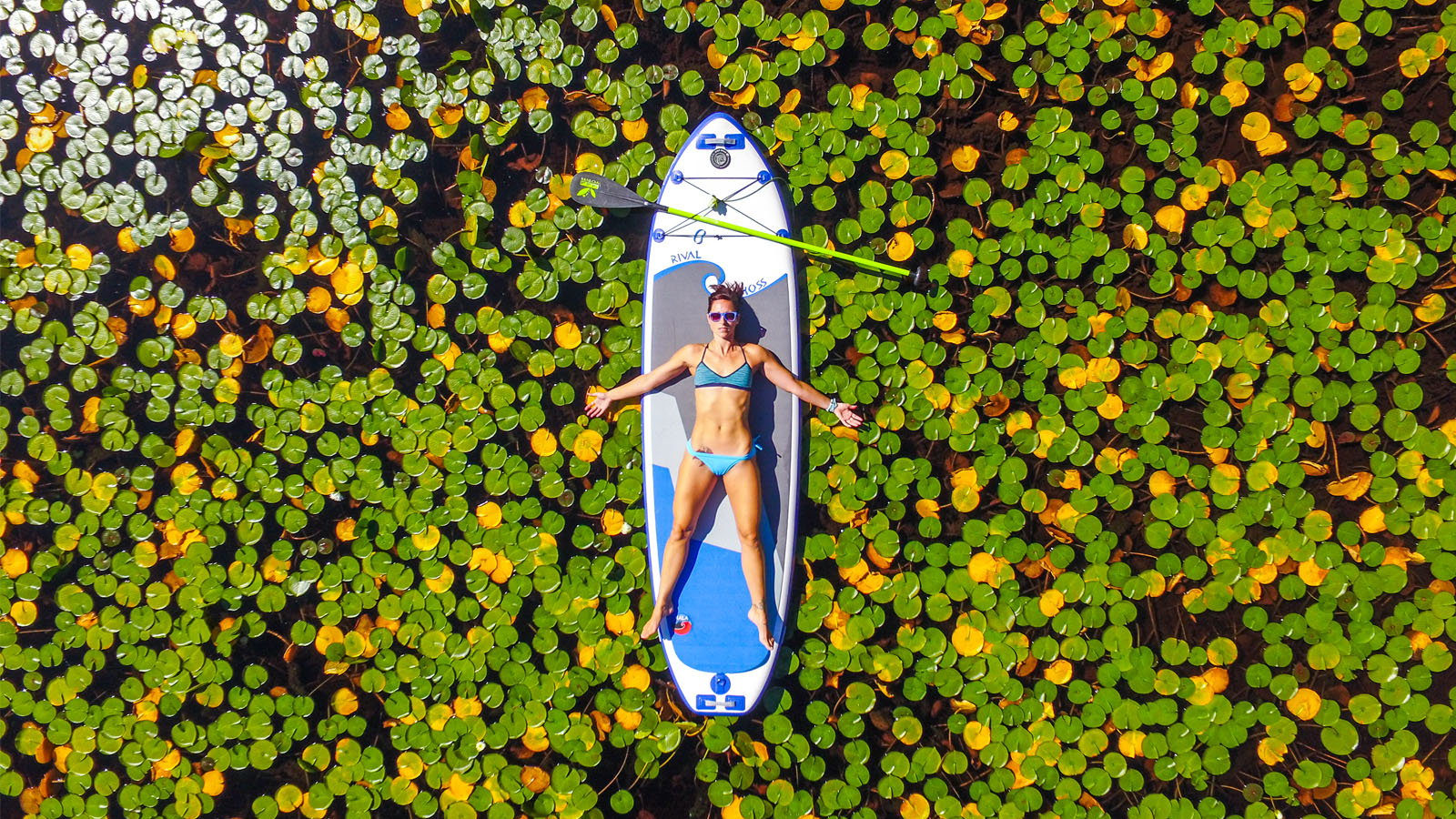 What are your top 4 European markets and why and what is your estimate of the overall 2017 sell in each of those 4 markets?
Hala, the premier inflatable SUP brand in North America, is new to the European marketplace. We are getting traction with dealers and outfitters near rivers and lakes in Switzerland, Germany, France and Spain. We are opening with an outfitter in the Czech Republic as well.
Hala is focused on the German, French, Spanish and UK territories and we are currently looking for a strong distributor in this territories.
What are the hot trends for inflatables for Spring & Summer 2017?
Hala Gear riding wave of momentum heading into the 2017 paddling season with three key focus points:
Carbon Construction™ series

Low-volume rails and unique shapes that unleash inflatable SUP surfing

Straight-To-Water Packages
After years in the making, our patented Carbon Construction ™ series is shipping worldwide in 2017. Long story short, it gives you the feel and performance of a hardboard with the glorious freedom of a portable, travel-ready inflatable board. We offer five board styles with the Carbon Construction™ that cover a wide range of paddling activities.
Hala wants to get more people on the water in 2017. That's why we're introducing our Straight-To-Water package. All of our Fusion Construction™ boards come complete with a floating oval-shaft aluminum travel paddle, an 8" center fin, and two 4.5" side fins. You also get a Travel-tough Rolling Backpack so you have all the necessities ready to head straight out the door and onto water. At $1099, the straight-to-water package is outstanding value!
SUP inflatable boards have traditionally been restricted to certain activities. Hala is pushing those boundaries in both river and ocean surfing. We have 4 new designs in 2017 that offer the highest performance inflatable boards specifically made for ocean and river surfing.
CARBON PLAYA  Ocean Surf / Touring
10'11" x 30" x 4.75"
$1499
HALA GRAM  River surfer / Ocean surfer
8' x 30" x 4.75"
$1099
HALA MILLIGRAM  River Park and Play
6'11 x 30" x 4.75"
$999
HALA Peño   River Surfer / Park & Play Surfboard
6'11" x 32" x DoubleStack™ 3"+ 3"
$1,299
Our 2017 board and paddle line-up reflect our belief that SUP paddling is for everyone, on every waterway. If you are ready to go on an adventure, Hala has you covered!
What are the hot trends for hardboards for Spring & Summer 2017?
Our Carbon Construction™ boards are the closest an inflatable has come to delivering that hardboard feel. Measured deflection testing reveals our Hybrid Carbon Stringers™  improve stiffness at a factor 8x better than typical stringer technologies, and can improve overall board stiffness 3x.
What do you see as the biggest opportunities and biggest threats to the European SUP business for 2017?
Biggest opportunities for Europe:
Whitewater SUP

Growing the sport

Designs that set the user up for success and progression
Europe has a lot of great river environments. Because of this, Hala sees a great opportunity for whitewater inflatable SUPs in the European market.
Whitewater is a unique niche with a large amount of interest and supporters and we believe many of those enthusiasts would be stoked to hop on an inflatable SUP.  
Offering easy & accessibility. That's is what our straight-to-water package is designed to do. At $1099, this  outstanding value makes SUP more accessible to more people.
Hala's new Carbon Construction™. We can deliver a hardboard experience but with the portability of an inflatable. We actually think that's a pretty big threat!  
How are you helping your retailer network to sell your product?
Hala wants everyone to be an expert on our products. In 2017 we're putting more of our well trained reps on the road to meet with our retailers and customers face to face. We are also investing in smart POS educational programs and campaigns to help retailers feel confident in their understanding and knowledge of the Hala Gear brand and products.
What new technology you are pushing for this season?
Our patent-pending DoubleStack™ Construction technique has allowed us to shape 3" rails on the Hala Peño.  No inflatable has ever had a 3" rail, and this thing carves and cuts like a hardboard.  DoubleStack™ means you get much-appreciated volume in your board without a high-volume rail.  Ride the thinnest railed inflatable that will carve, perform and freestyle like a hardboard.
Patented Carbon Construction™. All of our Carbon Construction™ boards are made with patent pending Carbon + Fusion Drop Stitch material, not your run of the mill stringer technology. These boards have measured up to three times more rigid in flex testing.
The outcome? You get an inflatable board that performs like a hardboard while still maintaining the convenience of inflatable portability and durability. But don't just take our word for it, get on a Carbon Construction™ board and feel the difference!
Take us in detail through your two key products for spring/summer 2017
With 10 new boards and 8 updated designs it's hard to pick… but if we had to….
HALA Peño   River Surfer / Park & Play Surfboard
6'11" x 32" x DoubleStack™ 3"+ 3"
$1,299
The Hala Peño is the most unique and performance focused whitewater park and play surfer.  The 2017 Peño has been completely recreated to be the best park and play inflatable on the market.   Whether it's a long, fast wave or steep, trashy hole,  the Peño will dominate like no other freestyle surfer you've set foot on. With design inspiration from new school river SUPs and play boating kayaks, the Hala Peño has a tip-to- tail full rocker that keeps the nose from pearling while surfing and is the only high volume inflatable river surfer that also supplies 3" low volume rails with our DoubleStack™ construction. Ride the thinnest railed inflatable that will carve, perform and freestyle like a hardboard.
CARBON NASS 12'6  Touring / Expedition
12'6" x 30" x 6"
$1,499
The Nass 12'6 is a fantastic flatwater touring board with a glide rocker that will have you speed across a glass lake and maneuver through moving, choppy water. With 4 D-ring rigging points and a sleek 76cm wide base, you can pack up and set out on any adventure. One of our five 2017 Carbon Construction™ boards, it brings to life the technology that makes an inflatable perform and feel like a hardboard.