Retail Buyers Guide: Stand Up Paddle 2017
CATEGORY: SUP
BRAND: INDIANA
INTERVIEWEE: MAURUS STROBEL (CO-FOUNDER AND CEO)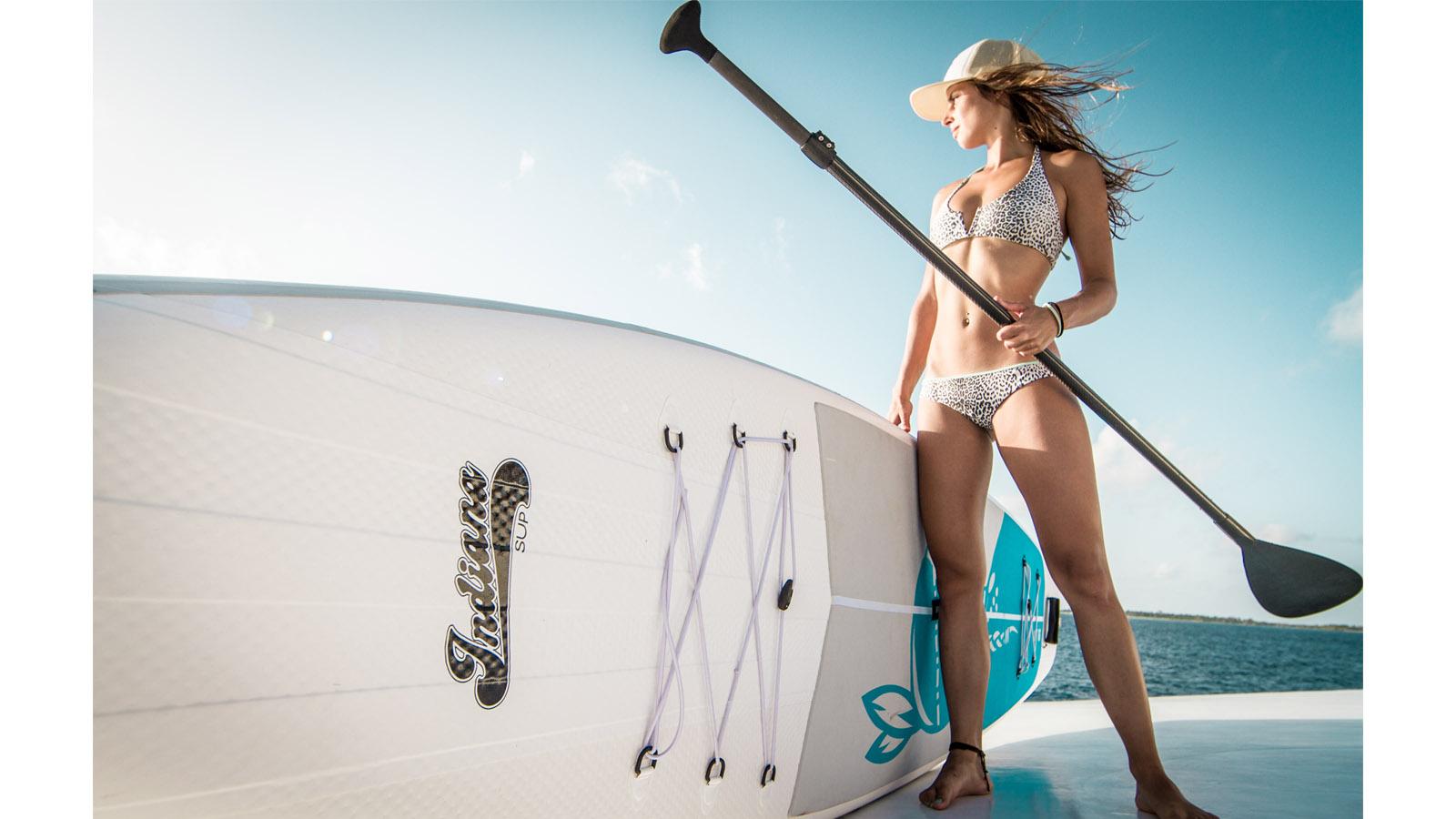 What are your top 4 European markets and why and what is your estimate of the overall 2017 sell in each of those 4 markets?
Switzerland: Home market with big network.
Germany: Fighting for market shares, good agents:
Croatia: Lots of coast, lakes and rivers: starting with new distribution:
Austria: Lots of lakes, hard to get market share.

What are the hot trends for inflatables for Spring & Summer 2017?
Touringboards, people like to glide fast. And Family Sets for reasonable prices.
What are the hot trends for hardboards for Spring & Summer 2017?
Touringboards with wood veneer and carbon-innegra construction. Light and durable and nice to look at thanks to the wood veneer on top!
What do you see as the biggest opportunities and biggest threats to the European SUP business for 2017?
Opportunities: Lots of water, tons of people, no skills needed, people just enjoy paddling, still big potential to enter.
Threats: Shitty summer! Cheap no name products, big chains who lower the price level a lot!
How are you helping your retailer network to sell your product?
Good products with good prices, straight contact to the brand owners, Tradeshow booths, marketing material as ads, booklets, flyers, stickers, sponsorings, projects, good photos, product vids (coming soon).
What new technology you are pushing for this season?
Triple Stringer Technology for inflatable boards (dyneema). Carbon-Innegra fibres in hardboards to make them light and durable.
Take us in detail through your two key products for spring/summer 2017
11'6 Family Set: Including: 3-piece fiberglass paddle, backpack with wheels and carrying straps, appropriate fin, repair kit and double-action pump.
Thanks to its big volume, the Indiana Inflatable Family boards are particularly stable – so that dad and the kids – and the dog as well, can climb aboard.
Length: 11'6'' | 350 cm • Width: 31'' | 78.7 cm • Thickness: 6'' | 15 cm
Volume: 317 L • Weight: 10.5 kg • Max. Rider Weight: 120 kg
Range of Use: Allround *** Yoga/Fitness *** Tour ***** Race * Wildwater * Surf
Paddler Level: Beginner *** Advanced ***** Professional *****
Material: Dropstitch, PVC • Construction: Single Layer, PVC Double Belt • EVA Pad: Crocodile Skin
Fin: Composite 8'' Standard/Touring Fin • Special: 3-Piece Fibreglass Paddle included
Shaper: Lianel Spengler • Produced in: China