Stance Underwear 2017 Preview
Retail Buyers Guide: Underwear 2017
CATEGORY: UNDERWEAR
BRAND: STANCE
INTERVIEWEE: MYLES HUTCHINS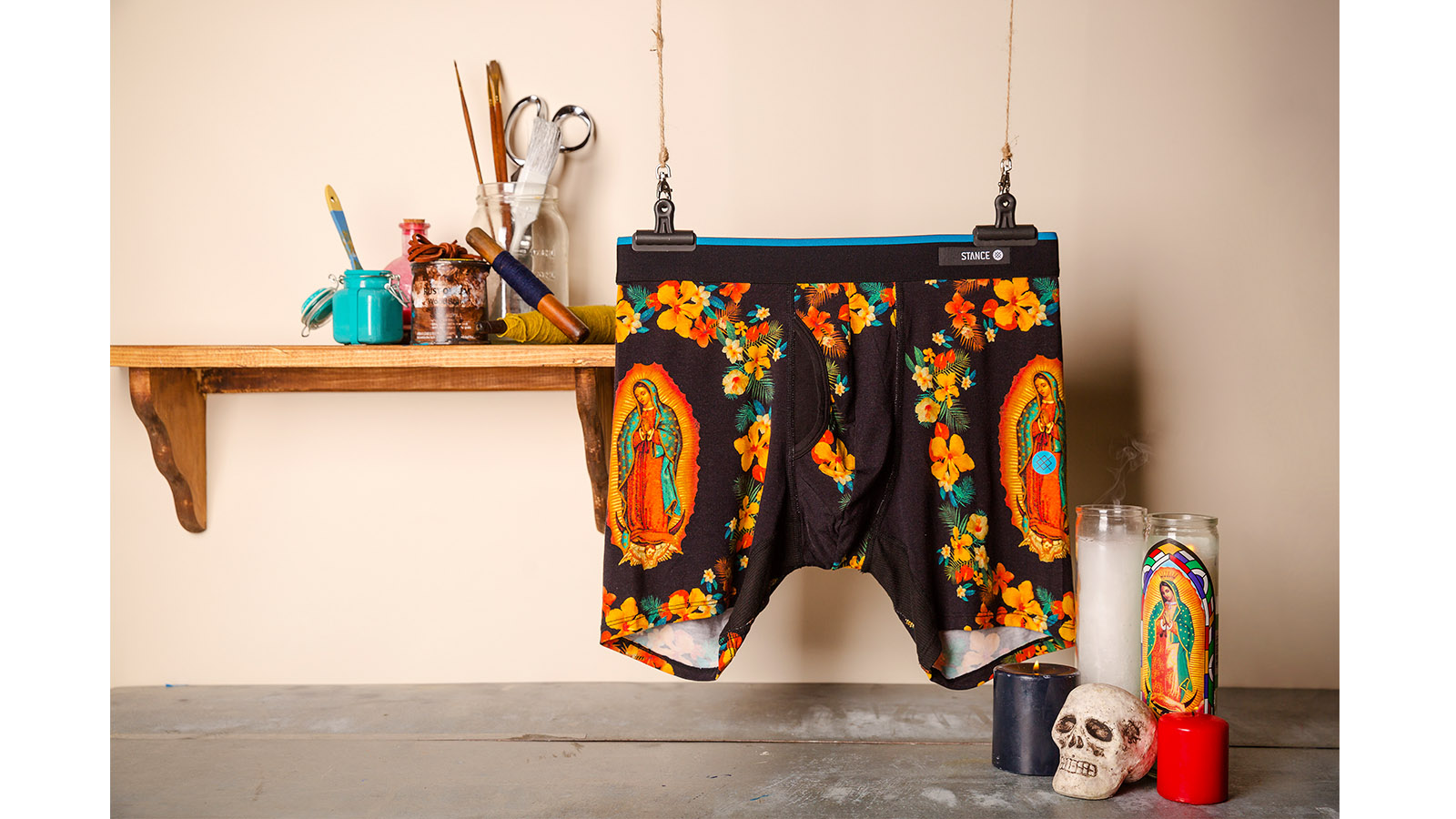 How do you see the European market developing over the last year and what are the main price points?
We are seeing a desire for a premium product experience at every price point. What we mean by this is that novelty design aesthetic alone is not enough and consumers are coming to expect a premium product experience with additional function and features even if the design is novelty based.
Our key points are driven by both block and materialisation. Our entry price is €20 increasing to €35 for our Butter Blend wholester.
What makes underwear specific to a boardsports context – are there special functional features and design elements to look for?
Design and athlete collaboration definitely make the underwear specific to the board sports context. However, over and above this we are strong believers in delivering a superior product with functional features. Our key features include a core flex waistband and a Feather-seam panel construction that eliminates stitch irritation, both of which are incorporated across the whole line. We also offer models with a wholester (our internal support pouch).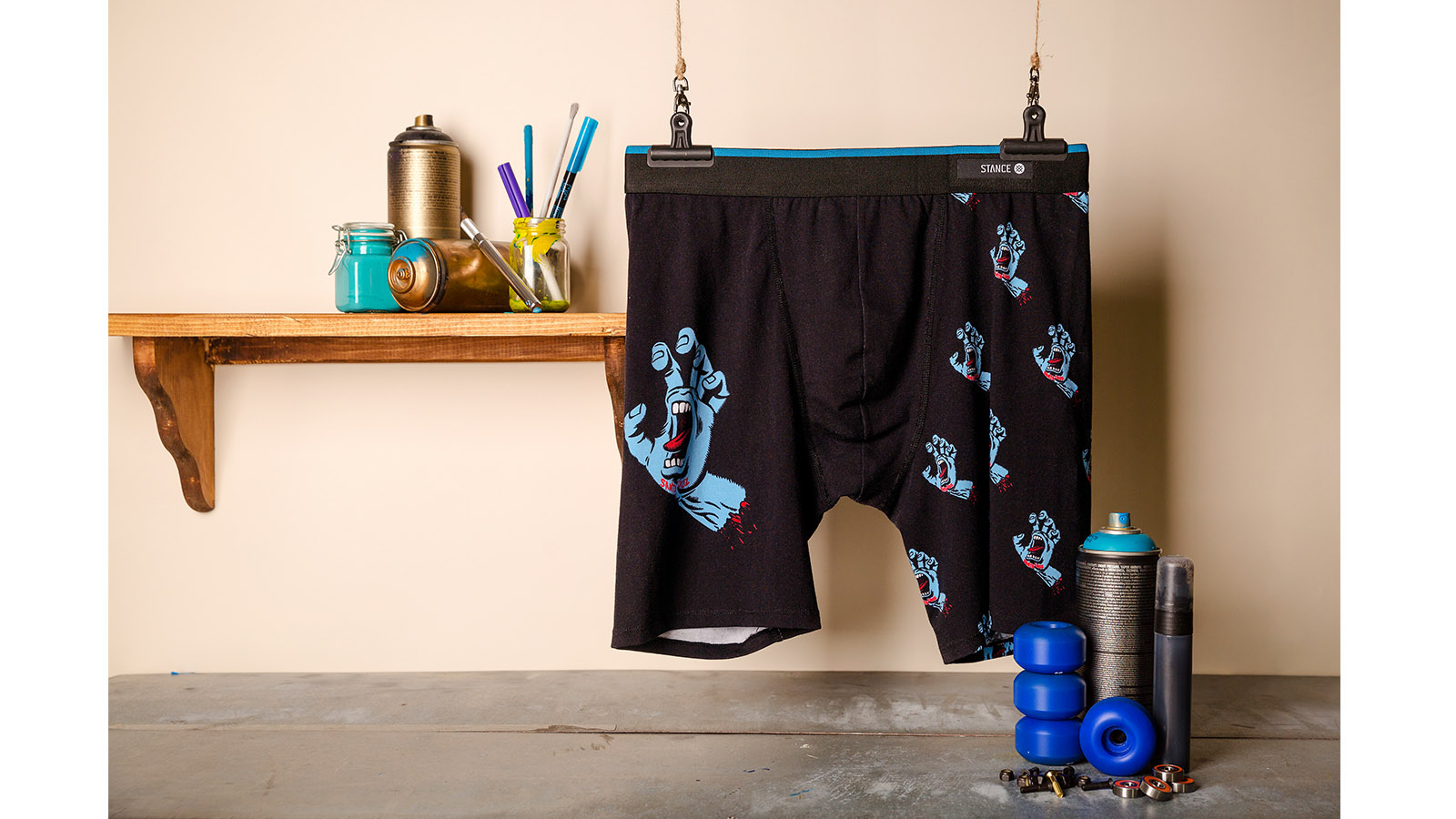 What are the main materials used in your underwear right now and why?
We offer 3 materialisations with a good , better, best approach. These include Poly Bled, Combed Cotton and our premium Butter Blend material. Butter Blend is our premium offering and is a milk based fabric that is nourishes the skin, is odor resistant & luxuriously soft. 
What are the main cuts and constructions right now?
We have 3 blocks that include a traditional relaxed fit boxer (3.5" inseam) , a secure modern fit boxer brief (6" inseam) & the wholesaler  (7" inseam) that offers additional support. These 3 blocks are offered in varying materialisations (as above) meaning the consumer has multiple choices and options depending on personal taste and preference. 
One thing that we have found interesting is the degree of variation in regards to block preference from country to country.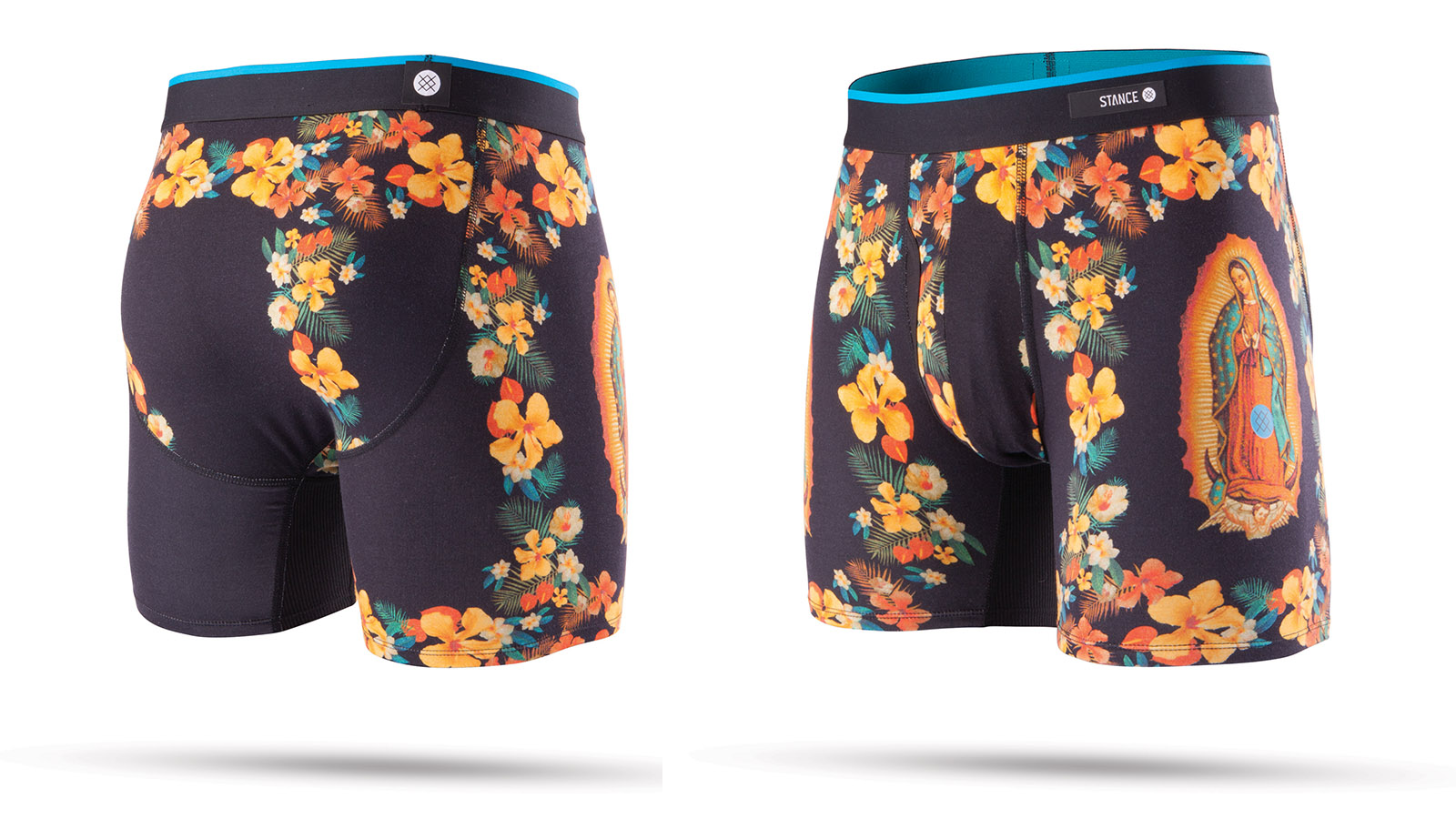 What are your talking points with POS? Anything special you're doing to sell help retailers sell/present your product (packaging/displays)? How can retailers push this category in their product mix?
The good news is that we have already elevated the sock category and consistently enabled our retail partners to drive incremental revenue through their tills, so most existing retailers already have a Stance fixture in store. As such we have multiple options that include a 9 SKU cling on that attaches to the side of an existing fixture in addition to a stand alone fixture that can and is being introduced as the category grows. 
The even better news for the retailer is that our cling on solution takes no additional footprint in store while increasing the revenue per sq ft (based on  displaying a new category in previously unused space on the fixture and the fact the underwear has a higher ASP ).